DIY Wood Porch Swing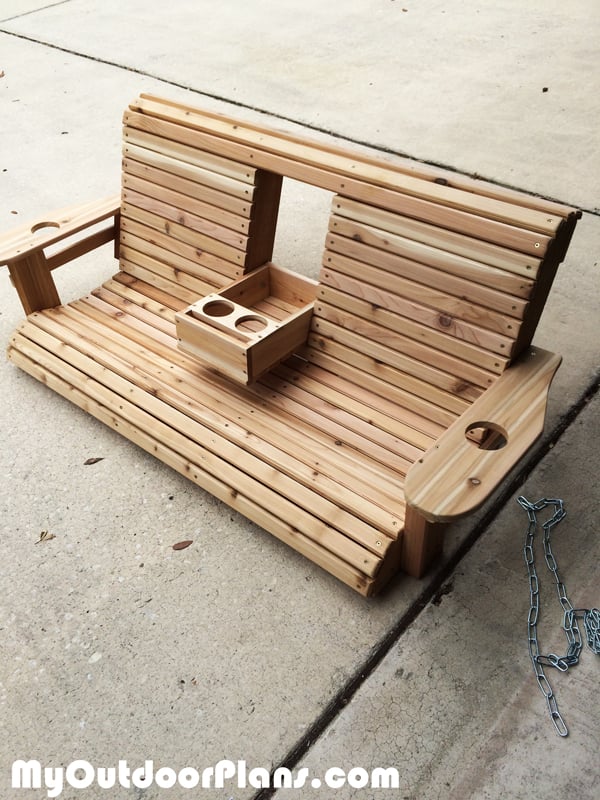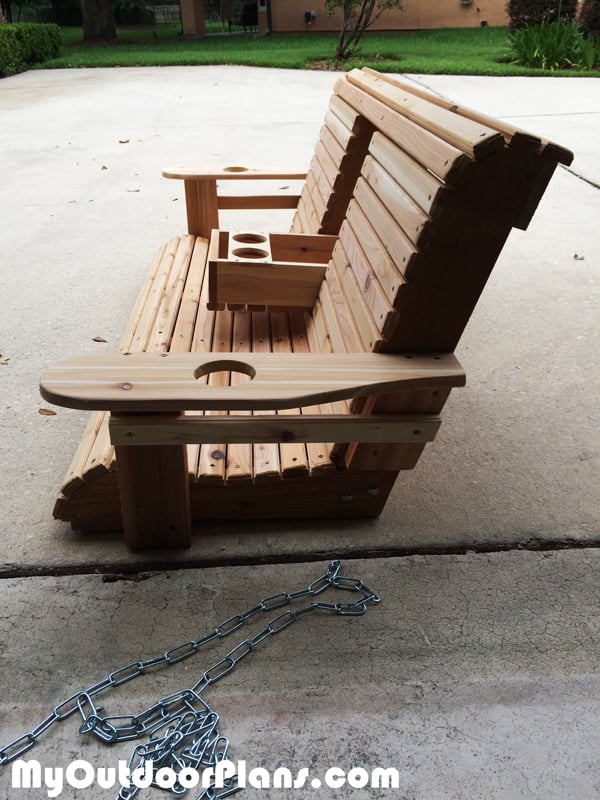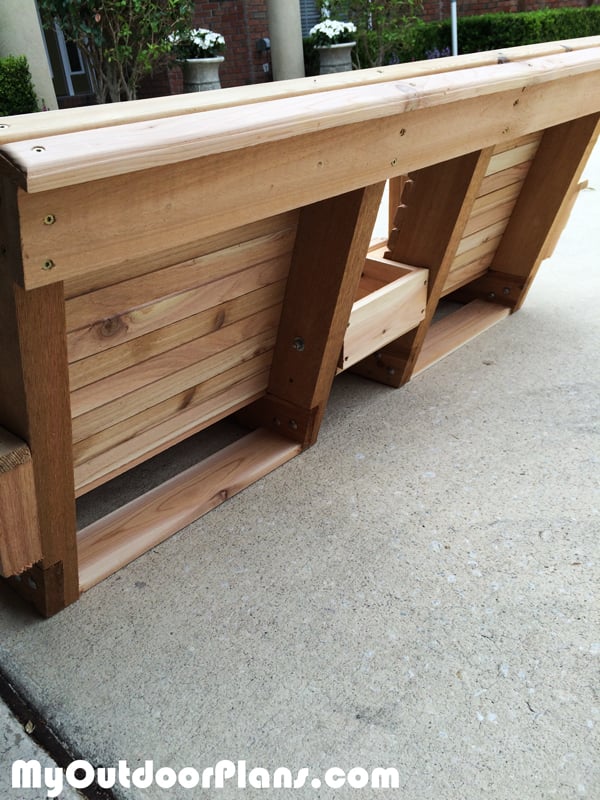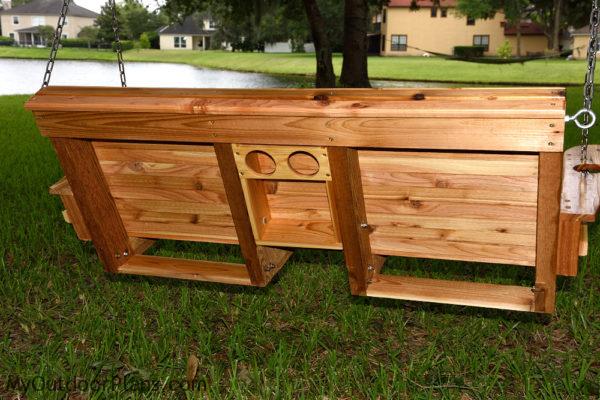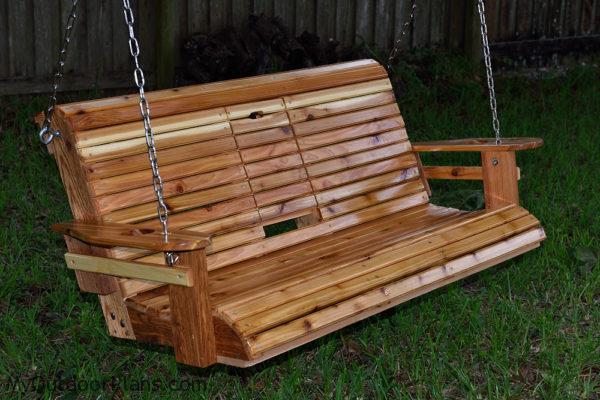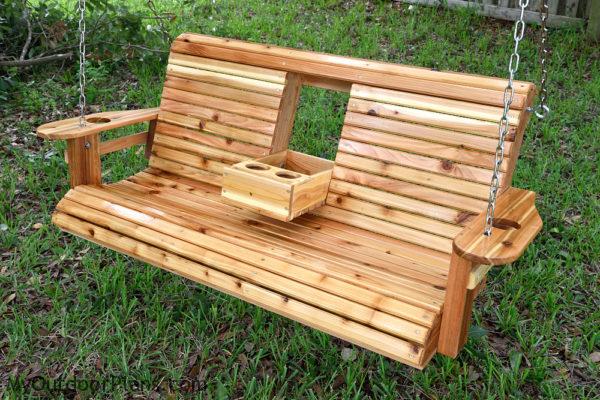 From Don, 
Basically followed the porch swing plans and made a few modifications.  I made it 48″ wide instead of 54″ because 8′ boards would make 2 slats.  I wanted to make the center compartment like another viewer so I made 4 of the frame supports.  I used cedar for the construction so it was a little more expensive than pine.  2x4s for the supports, 1x4s for connecting the supports together, 1x2s for the slats. I beveled the edges of the slats so there would be no sharp edges from the curves.  I ended up using 1×6 for the arm rests to accommodate 3″ holes for cup holders.  The center console is 9″ wide.  Larger size people will probably need the wider swing.
I didn't keep close track of time or money spent but I went back through and looked at it so it should be pretty close. (2) 2×4 8ft cedar $18, (2) 1×4 8ft cedar $16, (13) 1×2 8ft cedar $60. (1) 1×6 8ft cedar $14.  The bolts and chain were all stainless.  The screws were outdoor screws.  I think I had about $10 in bolts and 28ft of chain was $40.  I had about 20-30 hours in it.  I am slow and sort of modified as I went.  I attached finished photos after I put clear polyurethane on it and hung it.