DIY Kayak Rack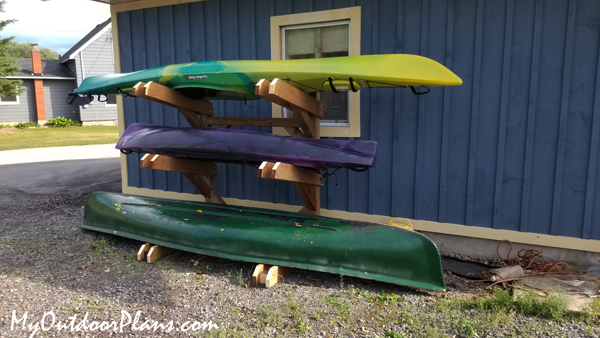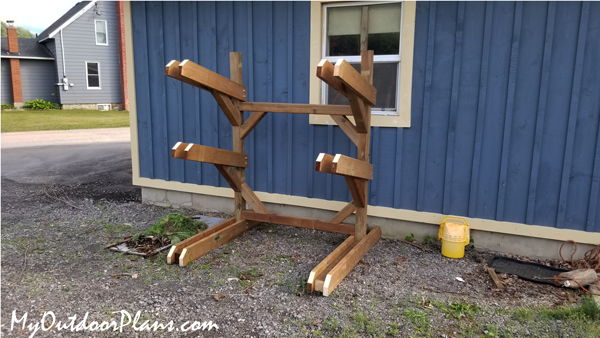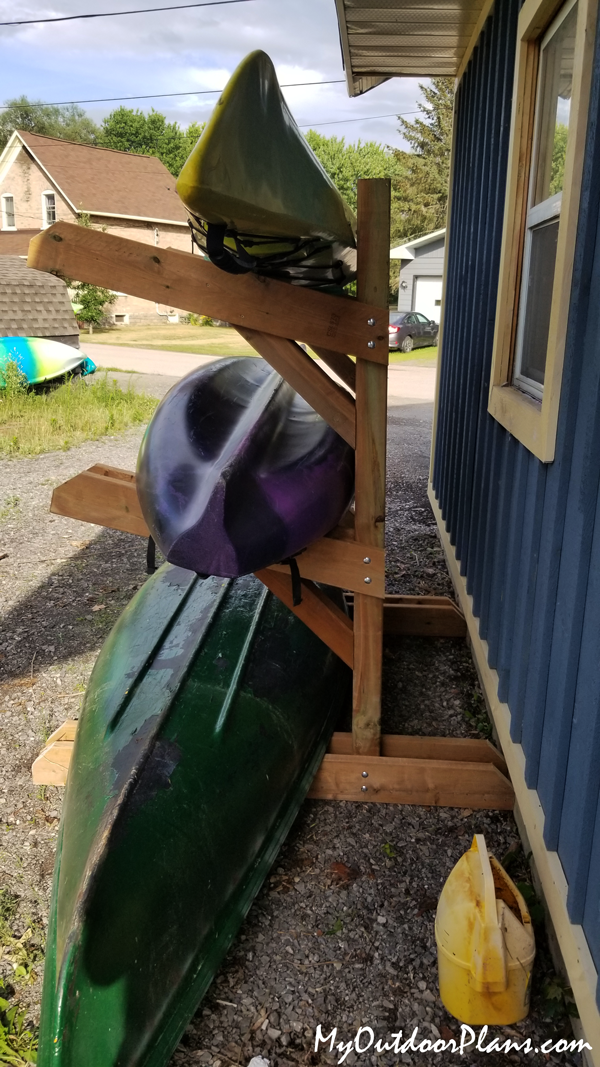 From Jonathan,
I built this using your plans. The instructions materials list was off by one 2×6 to make 4 60″ foot supports. So it took another trip to the lumberyard.
The plans did not say how many 7″ carriage bolts were necessary. I chose 2 per arm and leg for 12 total, with flat and lock washers and nuts. This side view photo shows the bolts position. Perhaps you'd like to add it to the site with the other 2. I don't know where you live but where I am 6′ lengths of 4×4 or 2×6 is not usual. Available lengths start at 8′ so I also adjusted my shopping list accordingly.
Short lengths are easy for car transport and I put 12′ on my van roof rack. All together my cost was about $250 Canadian Dollars, of course location and season will change the cost but that was mine. Take care and great plans!! We are very happy with our new rack.