We have so many free woodworking plans on the site, that it is so hard for a new visitor to browse through all the plans. That is why, we decided to make a short list with our most popular projects on this site. Even if it might look intimidating at first, our detailed plans and step by step instructions make it really easy for anyone.
Work with attention and don't forget that a good planning will save you from many issues and it will keep the costs withing the total budget. Invest in high quality materials, such as pine, redwood or cedar. Drill pocket holes before inserting the galvanized screws, to prevent the wood from splitting. Add waterproof glue to the joints, in order to enhance the rigidity of the structure.
Why build?
Woodworking is one of those activities that stimulates your creativity and gives you self confidence. As any other hobby, you should start with basic projects so you get accustomed with the skills and then move to more challenging projects. If you have a stressful life or you are just looking for an activity to help you bond with your family or friends, doing DIY projects is the ideal choice.
Not to mention that you can add value to your house while keeping the costs down. You really can save a lot of money by choosing to build your own furniture or outdoor structures.  There are so many success stories on my blog shared by DIY-ers like you and me. They chose to take up the plunge and start building. You can see their projects HERE.
Tools you'll need in getting started
Although buying the tools you will need will represent an investment in the beginning, if you keep building projects you will find it one of the most profitable things you have ever done. Each new project mean saved money and joy to your life. If you have a garage or a small workshop, you have a really solid starting point for building projects.
Basically, as you beginner you will need the following tools: a drill, an impact driver, a miter saw and a sander. With these tools you can cut, join and finish wood as a professional. If you want to save time and improve the quality of your work you can upgrade and buy yourself a pocket hole jig, a router, a thickness planer and a table saw. I have created a complete guide with tool recommendations and reviews HERE, so you make an informed decision.
---
This is by far our most popular project on the site. Build this sturdy firewood shed that can store up to 1/2 cords of wood.
This planter bench will enhance the look of any front porch or patio.
Build this beautiful pizza oven in your backyard to add value to your property and to create a great conversation piece.
Any diy-er needs a proper workbench for accurate cuts and to save time when assembling the project.
Enhance the storage space with this beautiful barn shed. The best thing is that you can even create a loft.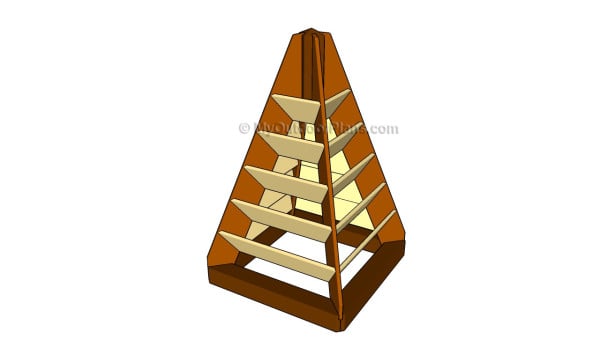 If you like strawberries and you have a limited space in your garden, this tower is the must have project for you.
Build a nice house for your pet. Many user submitted projects will show you it's possible with limited tools and materials.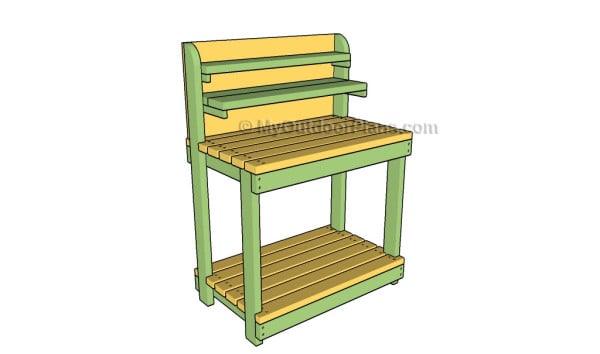 This potting bench is the best gift idea for that special lady in your heart.
What can be more relaxing than reading a good book while swinging on the porch?
Use regular 2x4s to build this rustic bench for your backyard patio.
A lemonade stand will put a big smile on your kids face and it's the perfect opportunity to pass down valuable business notions.
Create additional living space with this both amazing and simple to build tiny house.
This double chair bench is awesome for a patio, a garden or a backyard. See full plans HERE.
A waist high raised harden bed will make a difference to your life. You can finally start a small organic vegetable garden, even if all you have is a small patio. See HERE.
A picnic table is a straight forward project that is both useful and beautiful. See full plans for this 8′ picnic table HERE.