Dragon Multi Guitar Stand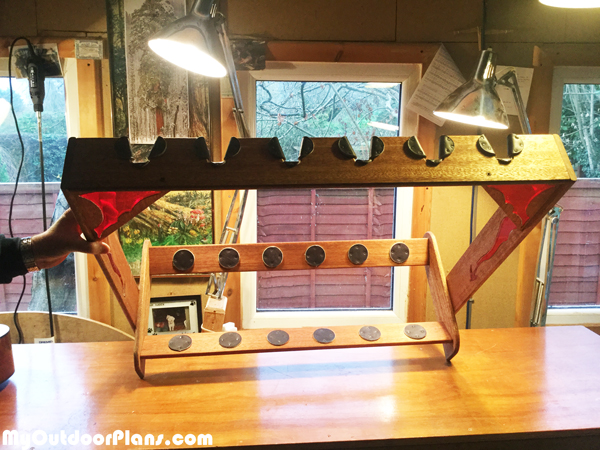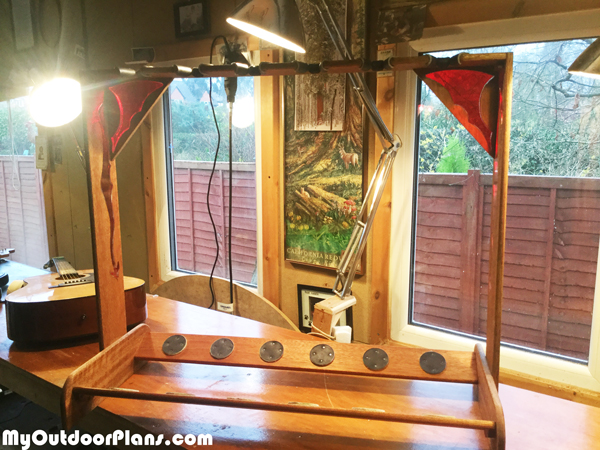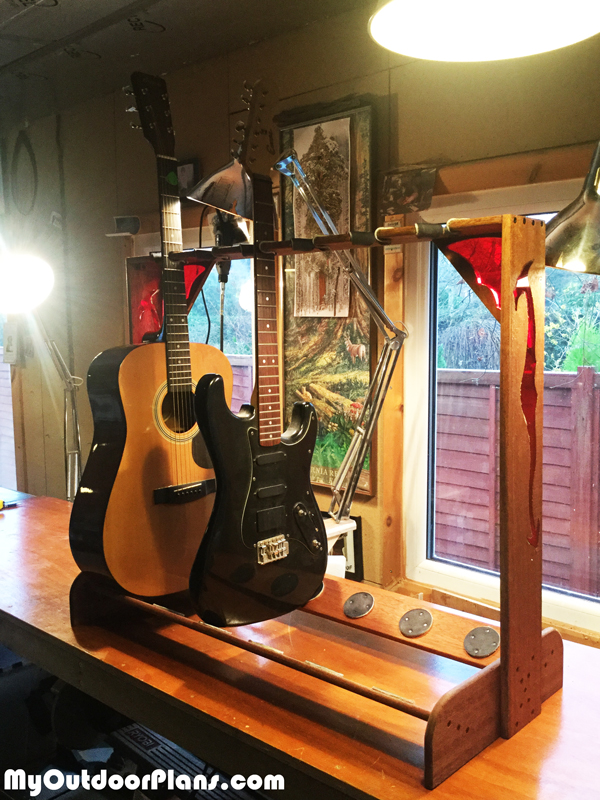 From Kevin, 
I used recycled Mahogany and planed to approximately 1/2 inch, I strengthened the design with glue blocks and corner braces. Designed the dragon to fit the side pieces and the wing is cut into the top corner brace. I used a scroll saw to cut out as well as to cut plastic to fit.
The plastic is a clear sheet and a red piece sandwich this allows the plastic to be approx 1/2 inch thick, this is glued into wood with clear glue. I cut leather 2 different size leather circles with hole saw, note only a partial cut with hole saw then a sisor cut to finish. I completed with danish oil. Thank you to my outdoor plans for the plans.