DIY Project – 10×12 Gable Garden Shed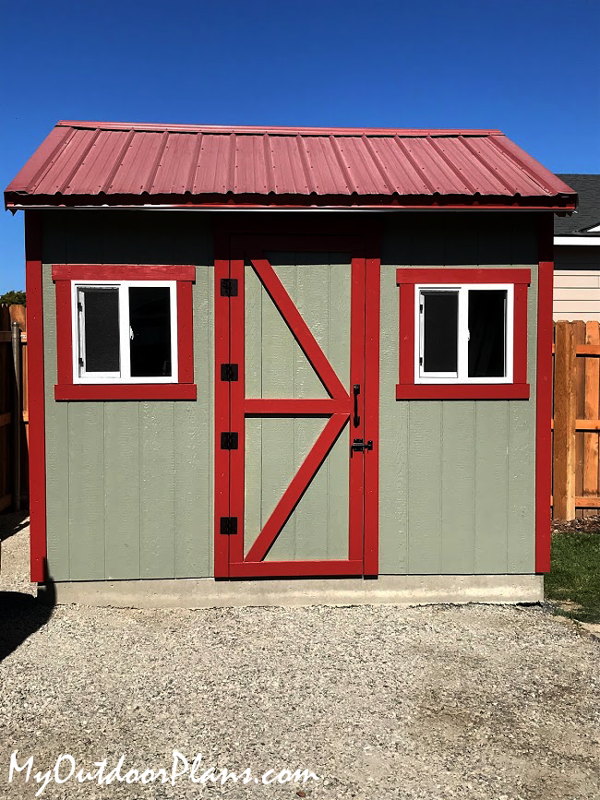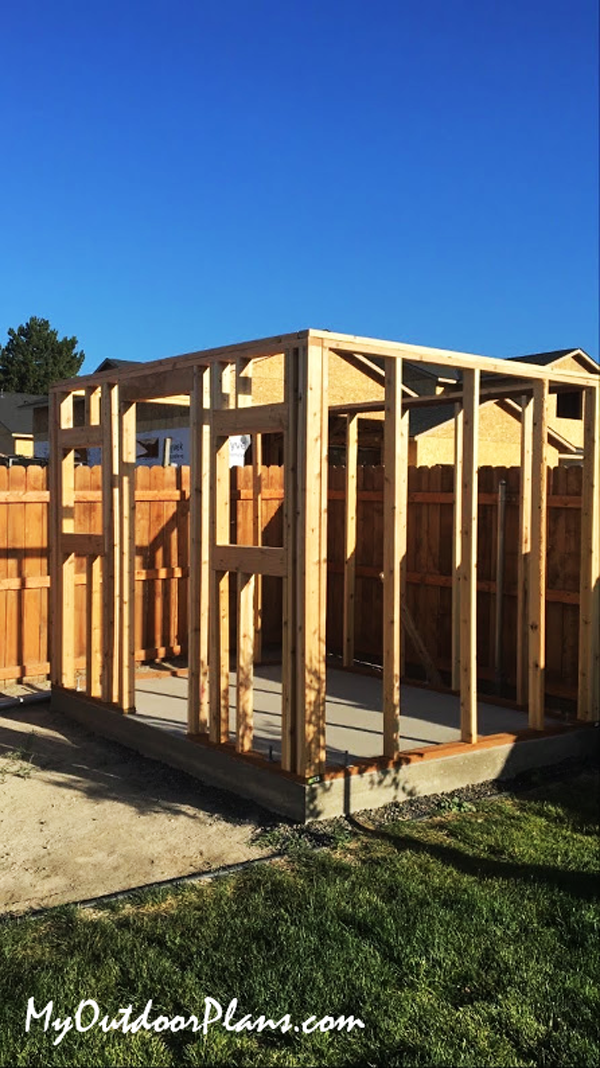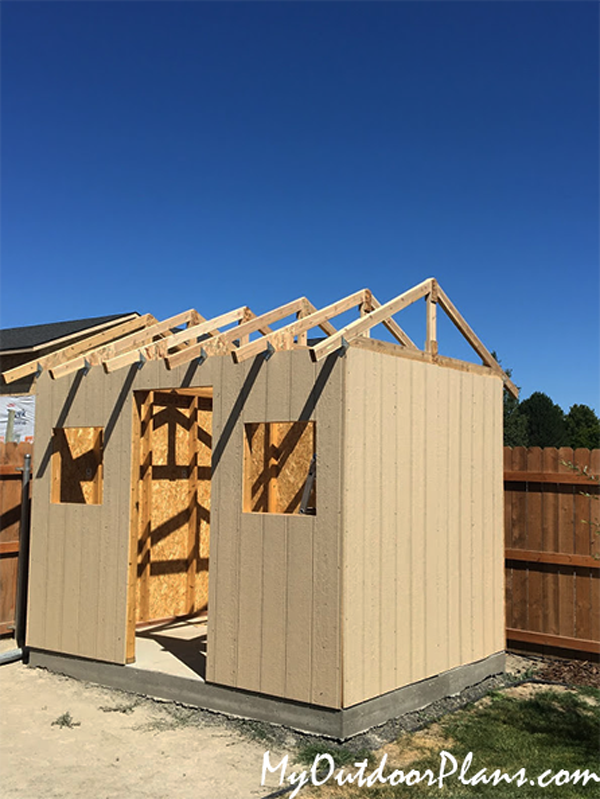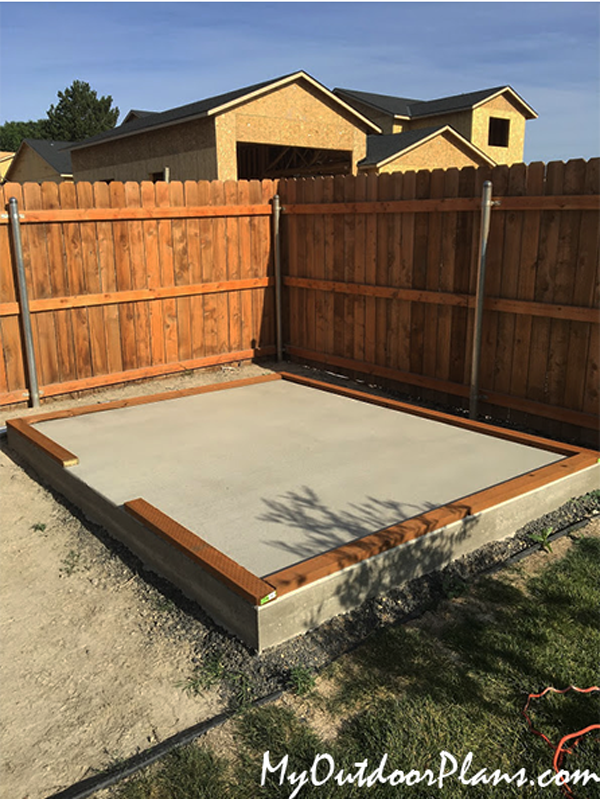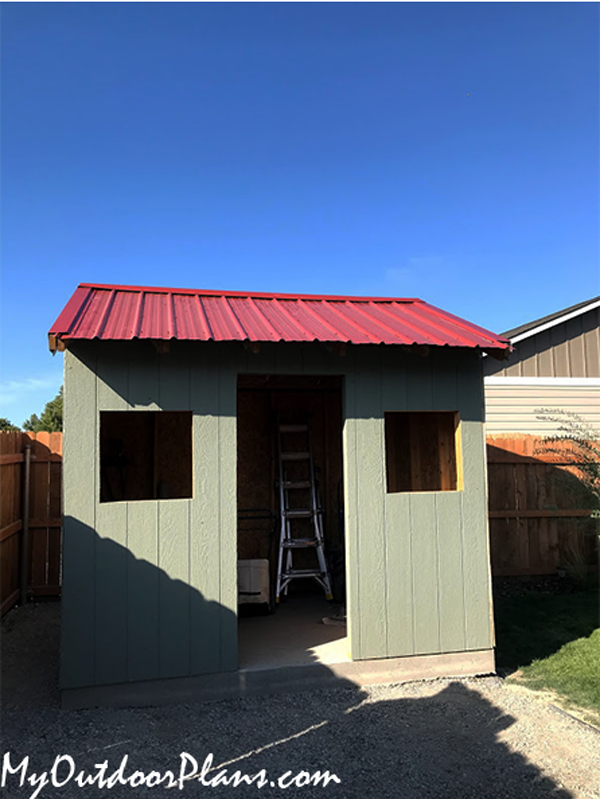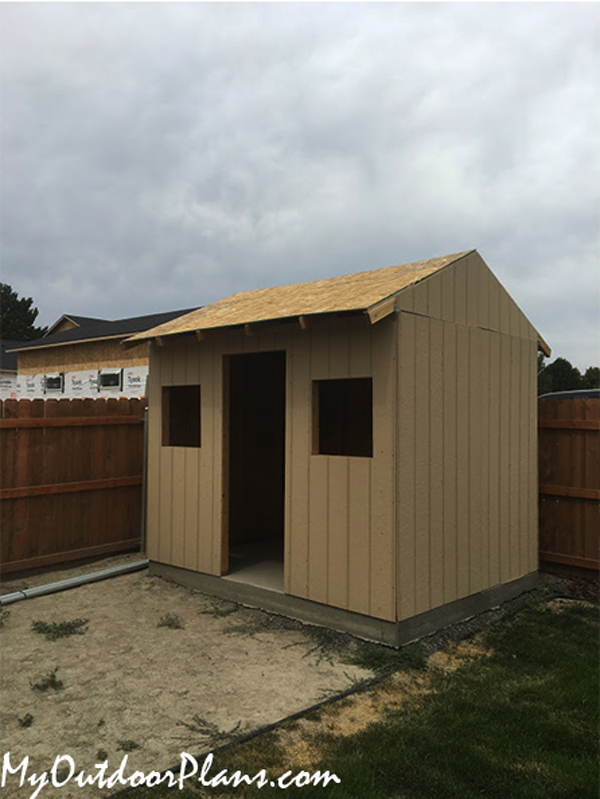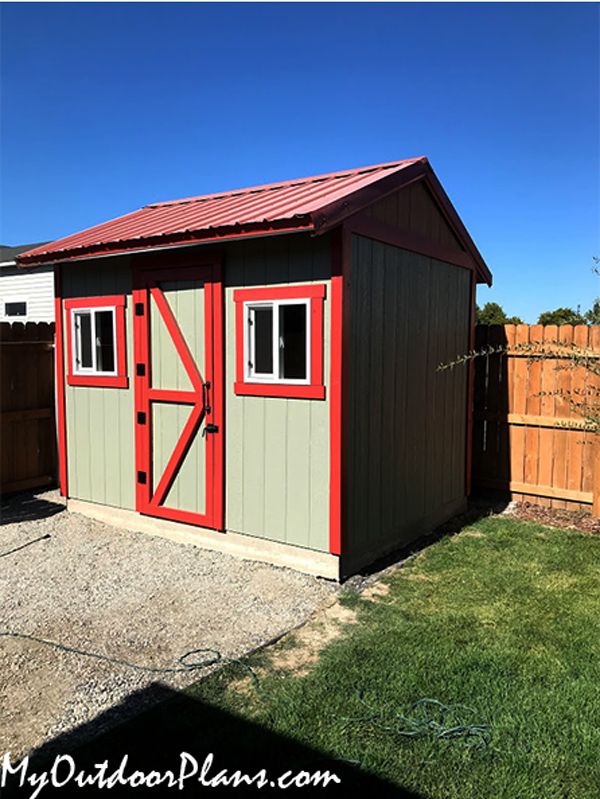 From Mike Cagley,
I followed the plans pretty well. Used cedar lumber for the framing, OSB for the roof, and pre-primed siding. I deviated from the plan by installing a metal roof, and I poured a concrete foundation.
I did notice when building the trusses that the angles were switched, the plan had 65 degrees where 25 was needed and vice versa. The color scheme came from my wife and I like the outcome. Overall, a good project to build.
Project cost came in about $1300 total. I live close to Oregon and was able to purchase the lumber and some of the other materials without tax as there is no sales tax in Oregon. The metal roof came from Home Depot and the manufacturer had great installation videos on their website.
Good plans make for good projects and I am thankful for this plan and the folks who put it out there for all!