DIY Lean To Firewood Storage Shed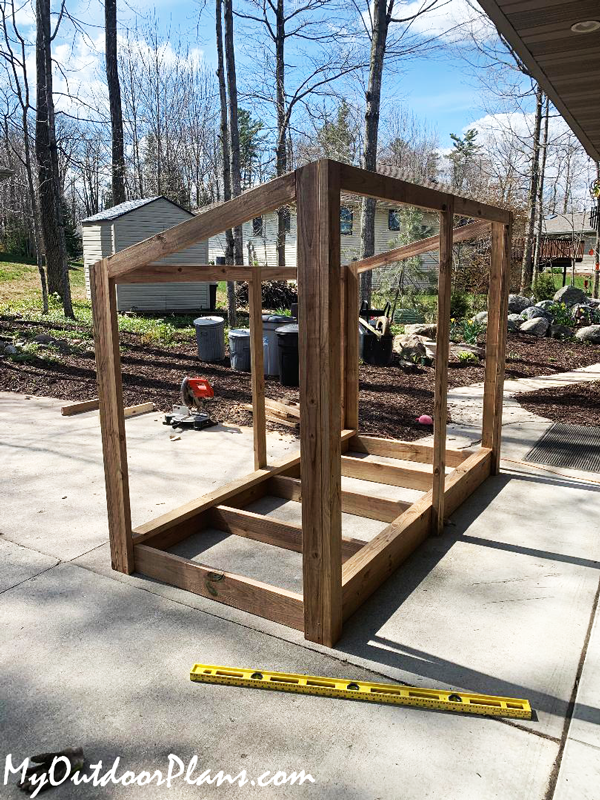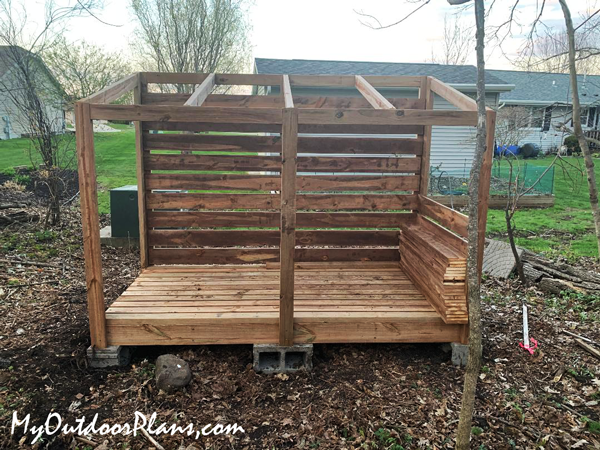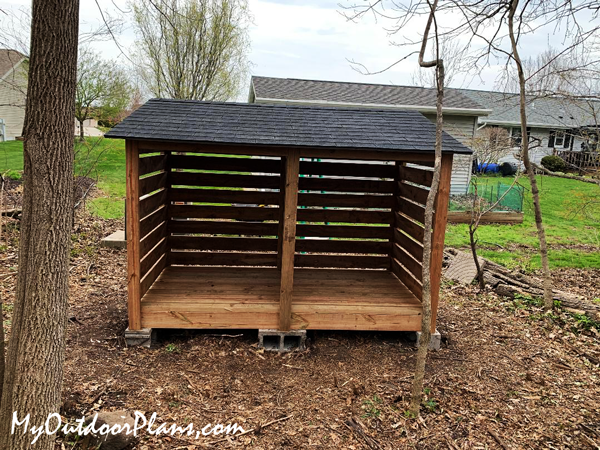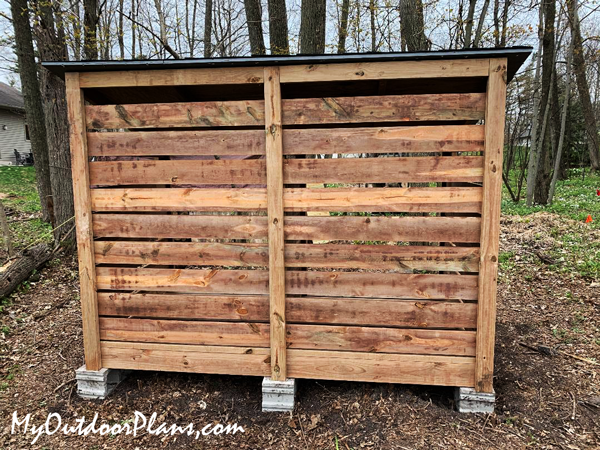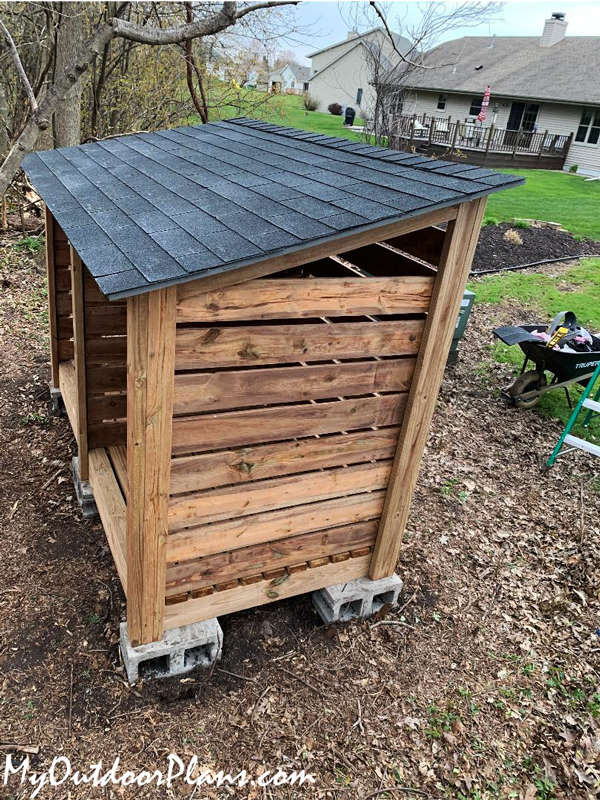 From Kathryn Clouse, 
I wanted to send you pictures of the project I did based on your plans for a DIY Lean To Firewood Storage Shed. The plans were great! Thank you! This was my very first building project and I was glad to have something to follow. Here are some pictures.
1. We built the initial frame on level ground and moved it to the location later.
2. Did the decking after the rest of the frame was built.
3. Added a center wall to better separate new and old wood.
Was a great learning experience and I'm happy with the result. Overall $500 in materials. Thanks for the inspiration!