DIY Double Adirondack Chair Bench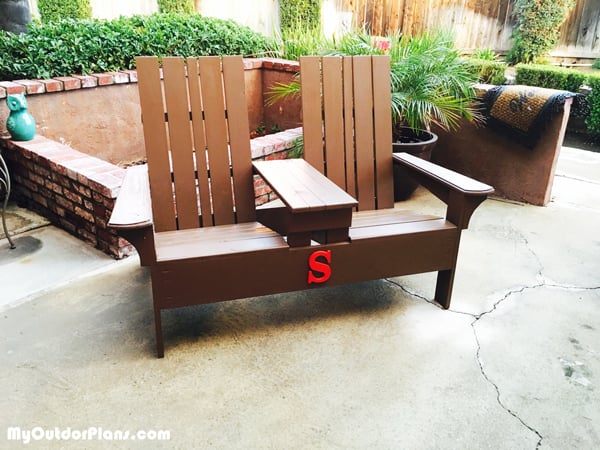 From Robert, 
Spent 50 bucks on wood and completed this in one day! It took about 10 hours from first cut to final swipe of the paint brush. The sanding and paint was probably the hardest part of this project. Easy to follow plans!
I widened the seating area by 2 inches and shortened the table portion for more comfort. I also rounded all the corners of the exposed edges and seats and used 1×6's instead of 1×4's for the arm rests. I also cut a curved pattern on the arm rest and supports.
If I had to do it all over again, I would of cut the arches in the back to fix the unevenness but I figured it added some character and In only had a day to complete it. Highly recommend this simple project if your a newbie. Highly satisfying.