DIY 12×16 Barn Shed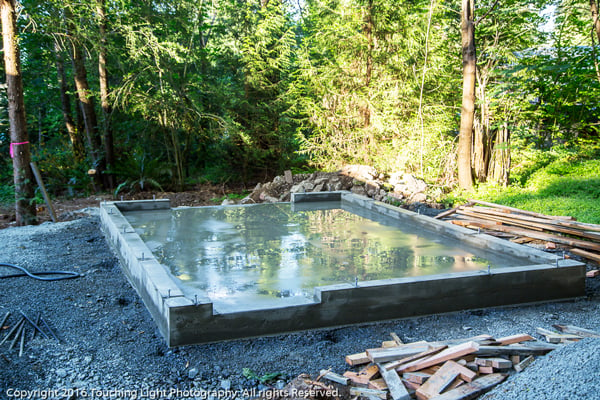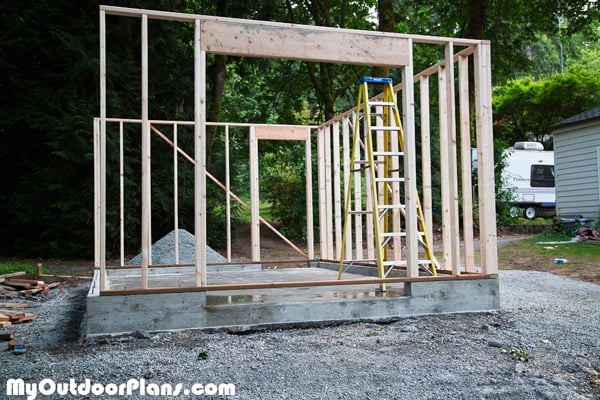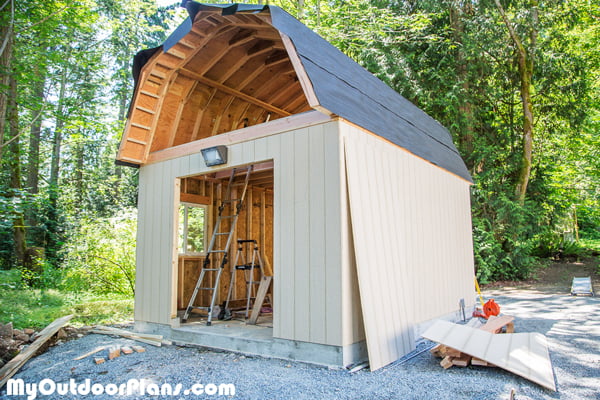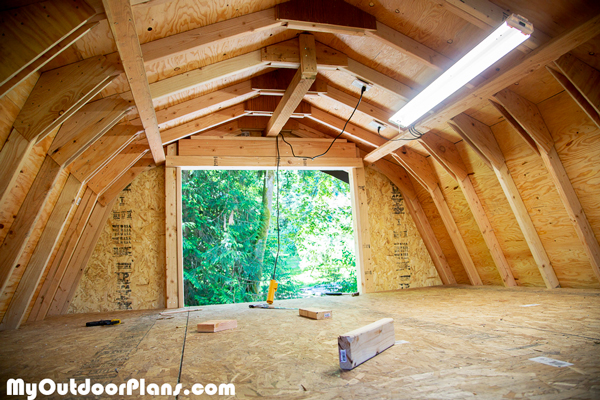 From Richard Mitchell, 
My 12×16 barn project will come in at around $6000 by the time I'm done, perhaps a bit more. I started with a monolithic pour thickened wall slab foundation, bolted on sill plates and framing, added siding, etc. I'll add a few photos here.
I've detailed some of the modifications in my comments on the plans at your website. Most importantly, I used 2×6 loft floor joists and a post and beam under the joists to give them better load-bearing capacity. I'd be pretty reluctant to put much weight on 2×4 joists spanning 12 feet – even 16″ oc.
I also added electric service with a 2 breaker panel – one for lighting and one for outlets (all GFCI) – 4 LED shop light panels (from Costco, $29 each), and I added an electric hoist from Harbor Freight. The lift is mounted to a 4×4 that is well supported by what is essentially a header beam over the top of the hay loft door.
My gambrel roof extends 16″ beyond the edge of the barn – and I spanned the roof decking to extend out to the edges of the overhang for strength on both ends. I still have roofing left to complete.