12×12 Lean to Shed – DIY Project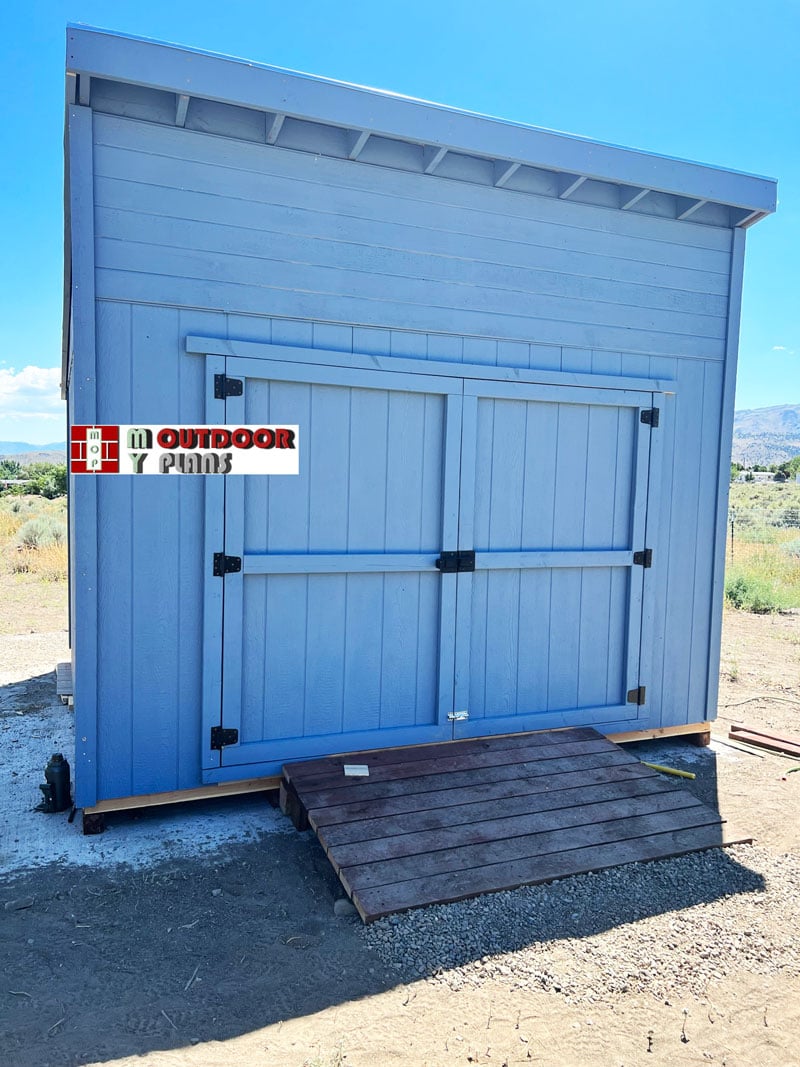 From Paul,
I modified the plans a bit because I needed the front to be the back, and raised the now high front wall another 13 inches in order to get the slope for snow load, plus set the rafters at 16″OC, instead of the 24″ OC the plans called for.
Also used a combination of 4×8 sheathing on the lower portions, and finished the upper section with 1×6 T&G boards. I'm waiting on roofing to arrive to complete, but have a synthetic membrane for now. Total cost with paint, pneumatic nails, hardware, ramp materials and roofing and a few tools $3,200, and Far better than anything I could have purchased.
EXPLORE MORE IDEAS FOR: