Recommended Tools
NEW

– Premium Plans
---
I have created Premium Plans for some projects on the site. Plans starting with only $1.99, but I also have special bundles of several plans with HUGE Discounts. These Plans come with a Cut Diagram Plan and they are PDF Download and AdFree. The highlight of the Premium Plans is the Layout diagrams for all material cuts and dimensions. See full list at My Shop.

1. Pocket Hole System
---
Most of my plans use pocket hole joinery, as it is a quick and strong method to join two pieces of wood together. The following pocket hole jigs are durable, quick to adjust and very easy to use, starting with the Mini jig up to the Foreman, you can select the product that best suits your needs and budget. I personally consider the K5 offers the best cost benefit ratio.
Pocket Jigs
---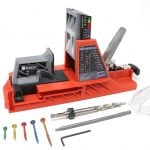 Armor Auto-Jig Pocket Hole System (NEW)
Fully automated system self-adjusts your drill guide setting and drill bit collar based off of the thickness of the piece you're clamping (see video for demonstration)
No more manual setting, measuring, or adjusting
The Auto-Adjust clamp allows you to clamp varying thicknesses without readjusting.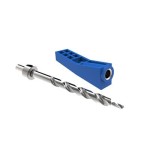 Kreg Mini Kreg Jig Kit
Requires clamp
For very small projects only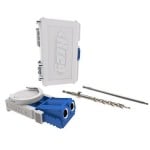 Kreg R3 Jr. Pocket Hole Jig System
Requires clamp
For small projects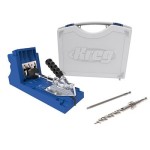 Kreg Jig K4 Pocket Hole System
Built-in clamp
For medium projects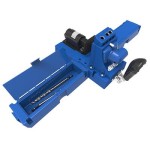 Kreg K5 Pocket-Hole Jig
Built-in clamp
For medium and large projects
The pocket hole jig I have myself and I recommend for an average DIY-er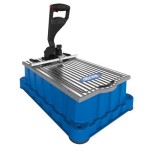 Kreg Foreman Pocket-Hole Machine, Blue
Built-in clamp
For extra-large projects with lots of pocket holes
Pocket Screws
---
Beside the jig you will need screws for joining wooden components together. When joining 1 by x slats together you will have to use 1 1/4″ screws. When joining 2 by x lumber you have to use 2 1/2″ screws. Have this in mind and you will join wood easily and you will create strong frames.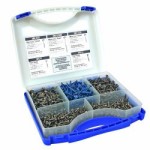 Kreg Pocket-Hole Screw Kit in 5 Sizes
For joining wood planks of various thicknesses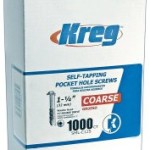 Kreg 1-1/4-Inch No. 7 Coarse Screw (1000-Pack)
For joining 3/4″ thick wood planks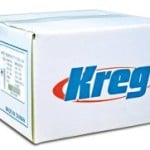 Kreg Pocket Screws 2 1/2-Inch, #8 Coarse, Washer Head
For joining 1 1/2″ thick wood planks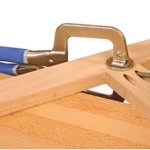 Kreg PREMIUM Face Clamp
Ensures perfectly flush joint lines
Holds projects in place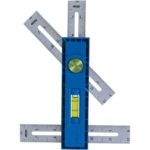 Kreg Multi-Mark Multi-Purpose Marking and Measuring Tool
The Multi-Mark features three different scale configurations, a built-in level, a handy 3/16″ reveal gauge

Perfect for general layout
2. Basic Tools
---
Accuracy is a key aspect when building projects, as well as safety. Therefore, I recommend you to get yourself a good ruler, pencils as well as ear protection and safety glasses. Even if you are not serious about woodworking, any homeowner should have a kit with the basic hand tools, for small repairs.
 
Bon 7-Inch Carpenter Pencil, Black Hard Lead with Red Casing, 12-Pack
Making marks with a pencil will help you get accurate cuts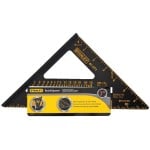 Stanley Premium Quick Square Layout Tool, 7″
Ideal for checking corners for squareness
Can be used to mark lines and to make straight cuts with a saw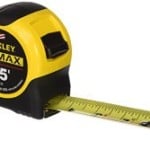 Stanley 25-Feet FatMax Tape Measure
You know how they say: Measure twice and cut once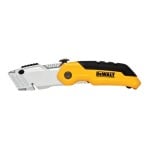 DEWALT Folding Retractable Utility Knife
This is one of the most versatile tools
Ideal for cutting all types of materials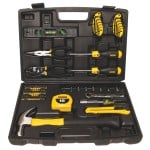 Stanley 65-Piece Homeowner's Tool Kit
Ideal tool kit for an average woodworker
Contains pretty much all the hand tools you need to build projects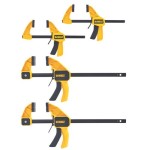 Dewalt TRIGGER CLAMP 4 PACK
Clamps are needed when joining components together
You need clamps of different sizes for most projects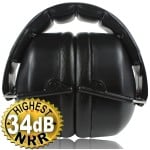 ClearArmor Safety Ear Muffs 34dB NRR 
34dB – Highest NRR (Noise Reduction Rating)
Adjustable to Fit All Sizes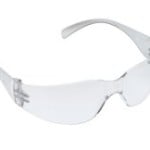 3M Tekk Virtua Anti-Fog Safety Glasses, Clear Frame, Clear Lens
Use safety glasses when cutting the wooden boards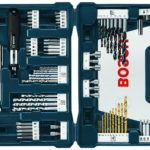 Bosch Drill and Drive Set, 91 Piece
A wide variety of general purpose accessories

91 piece drilling and driving Set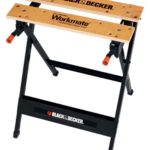 Black & Decker Workmate 125: 350-Pound Capacity Portable Work Bench
Jaws resist warping and can be angled to accommodate uniquely-shaped materials

Non-skid feet prevent sliding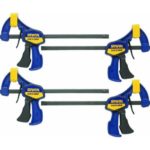 Irwin Tools Quick Grip One-Handed Mini Bar Clamp, 6-Inch, 4-Pack
High-carbon steel is durable for long life where high accuracy and tolerance is not critical, especially important with hand use.

Backed by the IRWIN lifetime guarantee. Made in the USA from global components.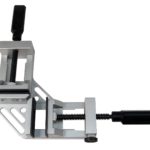 Wolfcraft Right Angle Clamp
Durable right angle aluminum clamp for making cabinets or box-frames

3-inch clamp face with V-groove design to hold round materials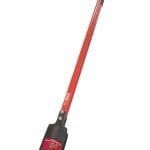 Bully Tools Gauge 7-Inch Post Hole Digger with Fiberglass Handle
Commercial grade

Limited lifetime warranty
3. Tools for Woodworking I use and recommend
---
Now that we have cleared the easiest way to make strong joints, I will show you the other tools you need to have in your shop for building my projects. If you have these tools in your shop, you will be able to build almost anything. As you can see you don't need expensive tools or investing thousands of dollars in your hobby. With under 500 dollars you will be able to have the basic tools and be ready for any woodworking challenge.
Drill & Nail gun
---
You need a good drill to make pilot holes and an impact driver for inserting the screws accurately and without damaging the wood. These tools are a must have, as they save you time and they help you joint wood properly.
If you will build larger structures, such as sheds or tiny houses, you should consider buying a nail gun. In addition, the finish nailer is ideal for inserting brad nails, when installing trims. If you buy the nail guns you also need the compressor.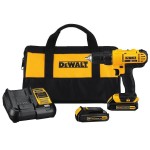 DEWALT 20V MAX Lithium-Ion Compact Drill/Driver Kit
Compact, lightweight design fits into tight areas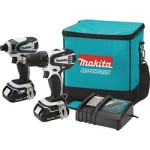 Makita 18V Compact Lithium-Ion Cordless Combo Kit, 2-Piece
For drilling pilot holes and inserting screws
You need a drill for almost any woodworking project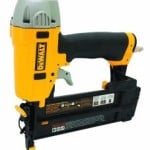 DEWALT Pneumatic 18-Gauge 2-Inch Brad Nailer Kit
For driving in brad nails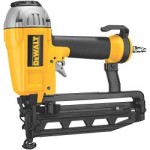 DEWALT 1-Inch to 2-1/2-Inch 16 Gauge Finish Nailer
For finishing nails (trims, decorative elements)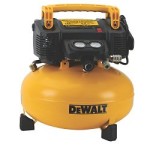 DEWALT 6-Gallon 165 PSI Pancake Compressor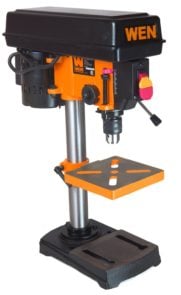 WEN 4208 8-Inch 5 Speed Drill Press
Includes a 1/2-inch keyed chuck and onboard key storage

Operates at 5 different speeds: 740, 1100, 1530, 2100, 3140 RPM
Saws
---
You also need to adjust the size of the boards to suit you needs when building woodworking projects. There are several types of saw you can buy and each one excels in some areas. The miter saw is the most versatile, as it makes regular cuts, as well as angle cuts.
A circular saw will help you have more mobility when making the straight cuts, while a jigsaw is ideal for making curved cuts. If you are serious about woodworking, then a table saw will give you the most freedom and help you cut saw in all directions. For example you could dimensions 2x4s to 1x4s and so on. The table saw is also ideal for cutting large sheets of plywood and for making dados.
If you are a beginner and you have to buy just one saw, I would personally go for the miter saw.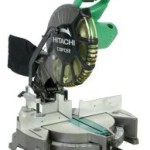 Hitachi 15 Amp 12-Inch Dual Bevel Miter Saw with Laser
For cutting accurately wood planks or for making miter cuts
A must have tool for any DIY-er, as it saves you time
For beginner DIY-ers
DEWALT 12″ Sliding Compound Miter Saw
Exclusive Back Fence Design cuts up to 2×16 dimensional lumber at 90° and 2×12 at 45°

Super efficient dust collection system captures over 75% of dust generated.

Dewalt's 3 year limited warranty
For heavy duty DIY-ers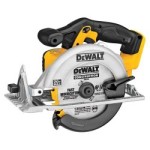 DEWALT 20-Volt MAX Li-Ion Circular Saw, Tool Only
Battery not included
For making long straight cuts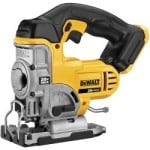 DEWALT 20-Volt MAX Li-Ion Jig Saw
For making curved cuts or for cutting out holes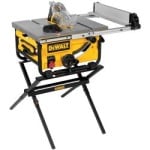 DEWALT 10-Inch Compact Job Site Table Saw with Guarding System and Stand
For complex cuts (dados)
For small cutting plywood sheets
It's a portable table saw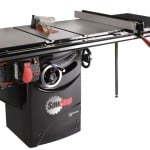 SawStop 1.75-HP Professional Cabinet Saw Assembly
If you are serious about woodworking, this table saw will help you make accurate cuts
Accurate fence system
Sander & Router
---
You will also need a sander to even out surfaces and to smooth the edges. The router will help you make rabbets and mortises, as well as rounding the edges. The benchtop planer mills rough stock lumber to size in a matter of seconds (it basically speeds up the sanding part). Once again, if you have to buy just one tool go for the sander.
DEWALT Amp 5-Inch Variable Speed Random Orbit Sander Kit with Cloth Dust Bag
For smoothing wooden edges
For evening out a surface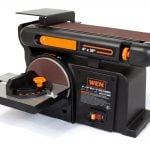 WEN 4×36-Inch Belt and 6-Inch Disc Sander with Cast Iron Base
Belt tilts anywhere from 0 to 90 degrees

4.3 Amp motor provides up to 3600 RPM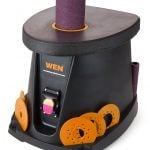 WEN Oscillating Spindle Sander
Includes 6 sanding sleeve sizes for a variety of curvatures: 1/2 in., 3/4, in., 1 in., 1-1/2 in., 2 in., 3 in.

Attach the dust collector of your choice to the onboard dust port to minimize clean-up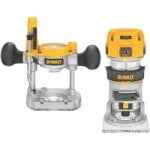 DEWALT 1.25 HP Max Torque Variable Speed Compact Router Combo Kit with LED's
For making rabbets and mortises
For rounding edges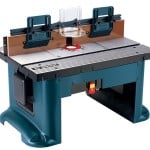 Bosch Benchtop Router Table
Includes mounting hardware for a variety of routers
Easy to use and durable materials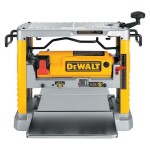 DEWALT 15 Amp 12-1/2-Inch Benchtop Planer
Mills rough stock lumber to size in a matter of seconds
Ideal if you use recycled or pallet wood for your projects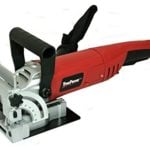 TruePower  Biscuit Plate Joiner with Carbide Tipped Blade, 4″
Max cutting depth: 0.55″, Cutting Angle: 0 – 45 degree

Biscuit Spec: #0, #10, #20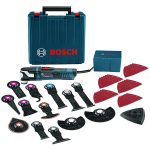 Bosch StarlockMax Oscillating Multi-Tool Kit
Delivers best-in-class blade grip providing more torque transfer

Extreme power – driven by a 5.5 amp motor with reinforced metal gearing
Other tools
---
There are other tools you should have in your shop, if you will build project regularly. Therefore, a great investment will be to buy a dust collector. Inhaling dust has bad effects on your health on the long run, so if you afford a collector you shouldn't have second thoughts.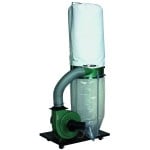 1.2 HP 5 Micron Dust Collector
Dust Collector
Health should be you priority, so buying a dust collector is a wise investment
4. Concrete tools
---
If you want to experiment with concrete projects or you just need to pour footings, these tools would help you. The concrete mixer saves you from a lot of work and is ideal for pouring slats, footings and even countertops. The polisher helps you bring the natural beauty of concrete to surface.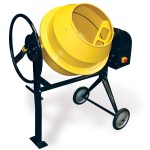 Pro-Series Electric Cement Mixer, 3.5 Cubic Feet
A solid concrete mixer for small projects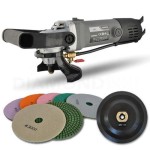 Variable Speed Polisher 5 Inch Concrete and Stone Wet Polishing Kit with Diamond Pads
For polishing concrete, such as countertops or other surfaces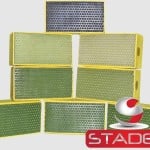 Diamond Hand Polishing Pads STADEA for Stone Concrete Granite Marble – Set of 7 Pcs
Works great for Granite, Concrete, Marble, Terrazzo, Travertine, artificial stone, Tile, Glass, and natual stone polishing
5. Books
---
If you are new to woodworking or you are just on a continuous quest for self improvement when it comes to woodworking, these books will teach you new techniques to be a better woodworker.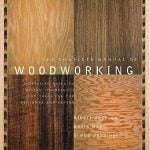 The Complete Manual of Woodworking
With more than 1,800 drawings, diagrams and photos, this authoritative guide encompasses the whole art and craft of woodworking.
Designed to instruct and inspire every woodworker from the beginner to the most exacting expert, it has become a classic.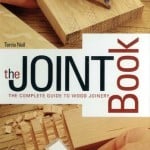 The Complete Guide to Wood Joinery
Diagrams and color drawings illustrating every joint that's used in American woodworking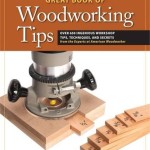 WoodWorking Tips
World's biggest collection of reader-written, shop-tested, photo-illustrated woodworking tips and techniques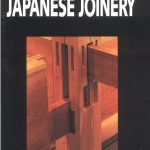 The Complete Japanese Joinery
Book by Sato, Hideo, Nakahara, Yasua
6. Photography Gear
---
64″ Travel Tripod
2.64 lbs Net weight; 8.8 lbs Load Capacity; 3-Section Tripod Legs; 22"-64" Tripod Height Range
Quick-Release Plate with Standard 1/4"-20 Screw Mount Compatible for all Digital Cameras, Lenses, most Camcorders, GoPro devices, Binocular, Telescopes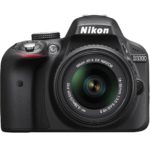 Nikon D3300 24.2 MP CMOS Digital SLR with Auto Focus-S DX NIKKOR 18-55mm f/3.5-5.6G VR II Zoom Lens (Black)
24.2 MP CMOS DX-format sensor

5 frames per second continuous shooting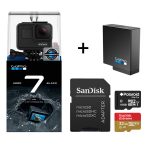 Go Pro Hero 7 Black Action Camera + Extra Battery + 32GB Sandisk 32GB MicroSDHC U3 + Polaroid 16GB MicroSD Memory Card
Video File Format MP4 (H.264/AVC), MP4 (H.265/HEVC)

SuperPhoto | HyperSmooth Video Stabilization
Wi-Fi + Bluetooth® | GPS Enabled | Connects to GoPro App
3.5mm Audio Mic Input With Pro 3.5 Mic Adapter (sold separately) | Stereo Audio
Online Tools
---
Here are a few tools or software I use for this blog or for my other online projects.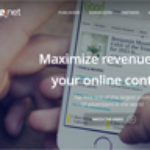 Media.net
Earn money by monetizing your content
Earn 10% more in the first months by signing up through this LINK
One of the largest pools of advertisers in the world
Hostgator.com – Quality hosting services
99.99% uptime guaranteed
Best live support for hosting services
Recommended Tools
---