Recommended Materials  ←
Recommended Materials for Woodworking
---
When joining wooden boards together add glue, so you enhance the rigidity of the structure. In some cases, adding glue is enough to create a strong joint, so you don't need to insert screws or brad nails. In addition, for a professional finish, you need to prepare the surface thoroughly and to apply the right paint or stain. Cover the surface with a few coats of lacquer or polyurethane to seal the finish.
1. Hardware
---

Laredo Sunset Lite 6×6 Post Base
1 Post Base Plate; 4 Decorative Plates; 8 Hex Cap Nuts; 8 each of 1/4-inch by 2-3/4-inch OWT Timber Screws
Bases are made of galvanized steel, then black powder coated with an attractive finish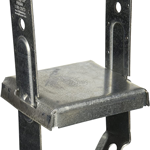 Simpson Strong Tie PBS66 12-Gauge 6-inch by 6-inch Standoff Post Base
The product is highly durable and handle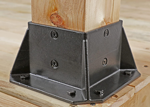 Deck Post Anchor Base
These square anchor bases and screws made of quality 304-stainless steel;
Package includes 1 pcs post square bases and 12 pcs screws (All the screws for wood base)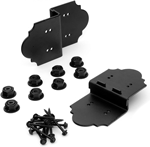 Laredo Sunset 6-inch Post to Beam Connector
Kit Includes: 2 Post Ledge Bases; 2 Top Cover Plates; 8 Hex Cap Nuts; (4) 2-3/4-inch OWT Timber Screws; (4) 3-3/4-inch OWT Timber Screws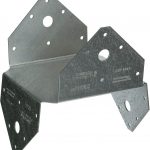 Simpson Strong Tie
The bc series offers dual purpose post cap/base for light cap or base connections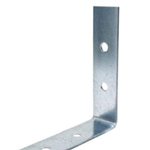 A66 Strong tie L-shaped
5-7/8-inch by 5-7/8-inch by 1-1/2-inch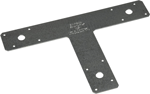 Simpson Strong Tie 128T T Strap
The product is highly durable and handle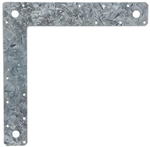 Simpson Strong Tie 12-Inch by 12-Inch
The product is easy to use
The product is highly durable and handle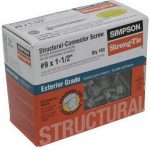 Simpson Structural Screws No.9 by 1-1/2-Inch
Item Dimensions: 2.0″L x 4.0″W x 4.0″H

Made in USA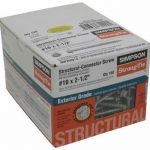 Simpson Structural Screws No.10 by 2-1/2-Inch
This is easy to use

This is highly durable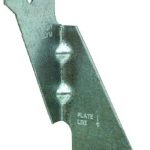 Simpson Strong Tie 18-Gauge Hurricane
Designed to provide a connection between trusses/rafters and the top plate of the wall to resist high-wind/seismic forces

Also suitable for connecting 2X deck joists on top of a perpendicular beam
Shed Door Hardware Kit #1, T Hinges 5″, T-Handle, New Heavy Duty Barrel Bolts
Every Thing for a Double Shed Door

Black Powder Coated Finsh on Handle and Hinges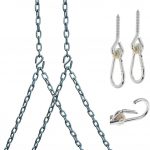 Barn-Shed-Play Heavy Duty 700 Lb Porch Swing Hanging Chain Kit
Complete rust resistant zinc plated porch swing hanging chain kit. Consists of two deluxe ceiling hooks and two "Y" type assemblies.

700 Lb weight capacity. Color: Silver.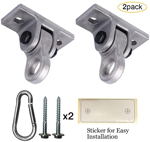 Heavy Duty Metal Color Swing Hangers
Wide range of applications, could be used for swings, yoga belts, boxing sandbags, cradle beds,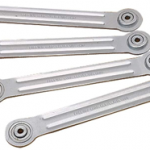 4 Pack Glider Bracket Hardware
Hardware Hole Center Distance 7-1/2″
2. Glue
---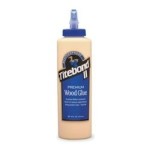 Titebond II Premium Wood Glue, 16 oz.
Everyone need glue when joining wood together
Ideal for exterior application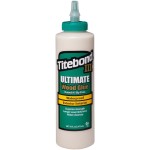 Franklin International 1414 Titebond-3 Ultimate Wood Glue, 16-Ounce
Waterproof-Superior Strength
Resists Solvents, heat & mildew
FastCap Glu-Bot Glue Bottle (16 Ounces)
Perfect bottle for applying glue

No dripping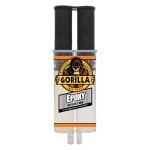 Gorilla Epoxy
5 Minute Set: Plenty of repositioning time for the perfect fit
The all purpose formula bonds steel, wood, aluminum, ceramic, tile and more
3. Finishing Touches
---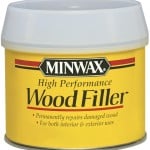 Minwax High-Performance Wood Filler, 12-Ounce Can 
High-performance wood filler
Hardens in 15-minutes; sandable in 30-minutes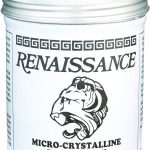 Renaissance Wax Polish , 200 ml
Can be used on more than just wood; plastics,  metals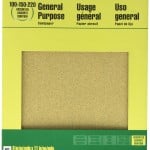 3M 9-Inch by 11-Inch Aluminum Oxide Sandpaper, Assorted
Ideal sandpaper set for a variety of situations

Ultimate in performance for surface preparation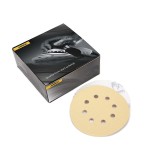 Mirka 5-Inch 8-Hole Dustless Hook-and-Loop Sanding Disks, 10 Each of 5 Grits
50 per box, 10-pieces each of 80, 100, 120, 150, and 220 grits
Increased life, made with antiload stearate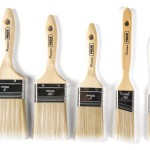 Presa Premium Paint Brushes Set, 5 Piece
Increase your productivity with thoughtfully constructed premium paint brushes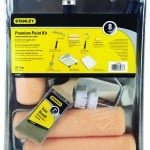 STANLEY Premium Paint Kit, 8-Piece
Premium quality kit with tools to paint an entire room
Great coverage with all paints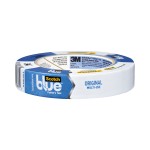 3M Painter's Tape, Multi-Use
Delivers sharp paint lines

Does not cause surface damage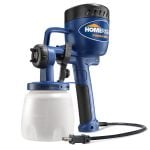 HomeRight Finish Max Fine Finish Sprayer
Adjustable spray control enhances precision for improved outcomes

Brass spray needle and housing for longer life and improved performance
4. Paint and Stain
---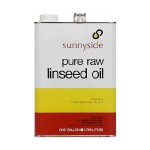 SUNNYSIDE 1-Gallon Raw Linseed Oil
Great For Wood Finishing
No Additives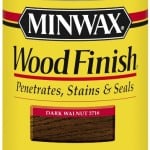 Minwax Wood Finish Interior Wood Stain
Available in 26 wood Tone colors
For any unfinished wood surfaces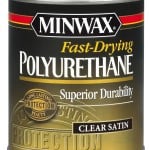 Minwax Fast Drying Polyurethane  Finish
Provides long-lasting beauty and protection to any interior wood surface
It provides long-lasting protection and beauty to interior wood surfaces such as furniture, floors, doors and cabinets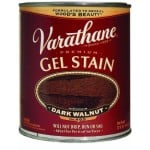 Rust-Oleum Varathane Gel Stain, Quart, Dark Walnut
Provides twice the coverage of ordinary oil-based stains
Ideal for vertical surfaces – water resistant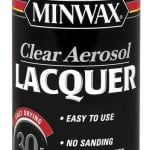 Minwax Gloss Brushing Lacquer Spray, Clear, 12.25-Ounce
Requires no sanding between coats
Recommended Uses: woodwork, cabinets, furniture, interior doors, accessories, not recommended for floors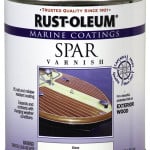 Rust-Oleum Marine Spar Varnish 1-Quart
Twice as durable as conventional wood finishes

UV resistant, water resistant

Ideal for outdoor projects, applied over the stain coats
5. Nails and Screws
---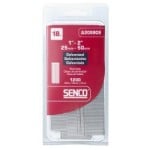 Senco 18-Gauge-by-1-2-Inch Electro Galvanized Variety Pack Brads
These brad nails come handy when building furniture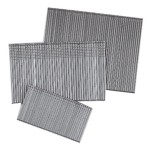 Paslode 2-Inch by 18 Gauge Galvanized Brad Nail (2,000 per Box)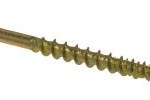 The Hillman Group 8 by 1-1/2-Inch Wood Screw, 100-Piece
Wood screws are essential in woodworking
Deck Plus Wood Screws #8 x 1-5/8″
Easy and simple use kit
STAR DRIVE STYLE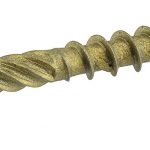 Hillman Power Pro Premium Exterior Wood Screw, 9 X 2 1/2-Inch
Ideal for decking and any outdoor wood project
Bronze ceramic coat with a cross-cut thread and dual flat head exceeds 1, 000 hour salt spray test under ASTM B116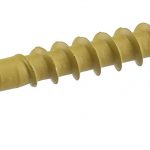 Hillman Fasteners 3 1/2″ Deck Screws
The product is 5LB 3. 5×10 Screw
Easy and simple use kit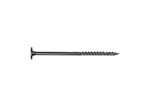 Simpson Strong-Tie 5-1/2″ x .220 Structural Wood Screw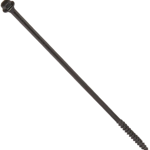 Hillman 1/4″ x 8″, 50-Pack
Perfect for landscape walls, decks, post and beam construction & more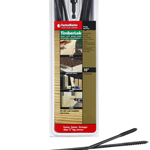 FastenMaster Heavy-Duty Wood Screw, 10 Inches, 12-Count
Unique tapered head countersinks easily into wood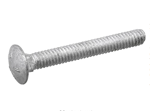 Hot Dipped Galvanized Carriage Bolt, 1/2 x 9-Inch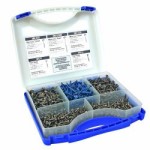 Kreg Pocket-Hole Screw Kit in 5 Sizes
For joining wood planks of various thicknesses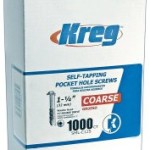 Kreg 1-1/4-Inch No. 7 Coarse Screw (1000-Pack)
For joining 3/4″ thick wood planks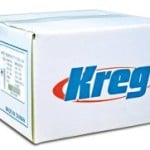 Kreg Pocket Screws 2 1/2-Inch, #8 Coarse, Washer Head
For joining 1 1/2″ thick wood planks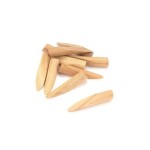 Kreg Pine Micro Pocket Plugs
Plugs require minimal sanding to match pocket angles
Made from accurate dowel for minimal sanding
4. Other
---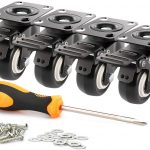 2″ Swivel Caster Wheels with Safety Dual Locking
Polyester and Steel
The wheels can be used for a multitude of applications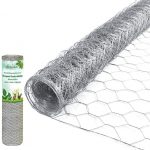 2 inch Hexagonal Poultry Netting Galvanized Chicken Wire Mesh
2 inch big holes chicken wire mesh, without the weight of 1″ openings raccoon proof
Create predator protection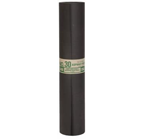 TARCO STD15 36×144#15 Asphalt Felt
Item Weight: 32.0 lb
Country of Origin: United States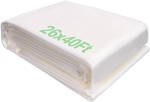 26×40 Ft Garden Green House Sheeting 6 Mil
Surprising usage time: Greenhouse plastic is made of polyethylene, which can be used for more than 3 years and has super toughness to withstand high wind, frost, sun and all kinds of bad weather.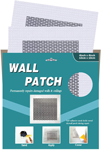 Self-Adhesive Aluminum and Fiberglass Material for Wall Hole Repair
Wide Range of Uses: It can be easily used in the floors of places such as houses, offices, garages, factories such as drywall, wall, concrete.
Recommended Materials  ←
---