Woodshed – Step by Step How to Project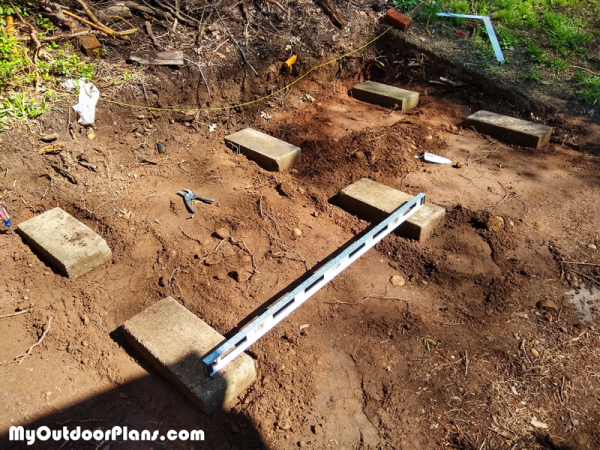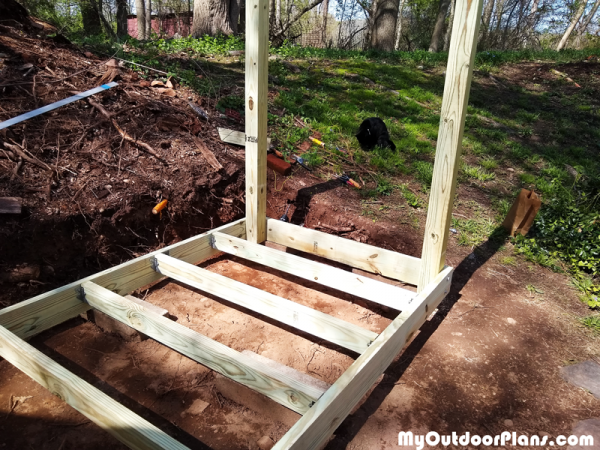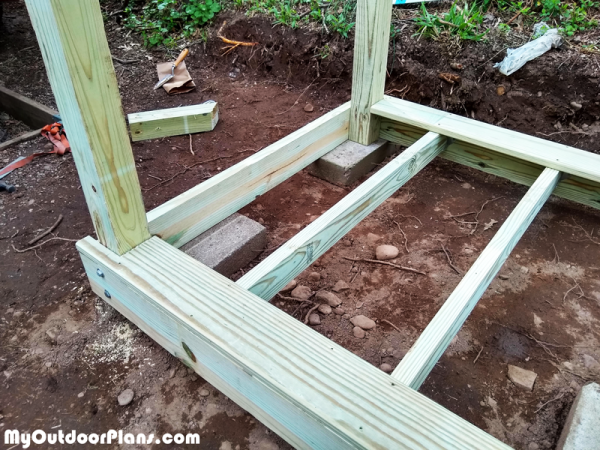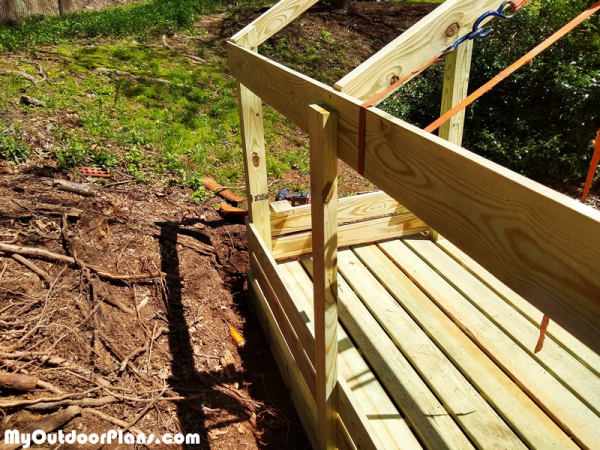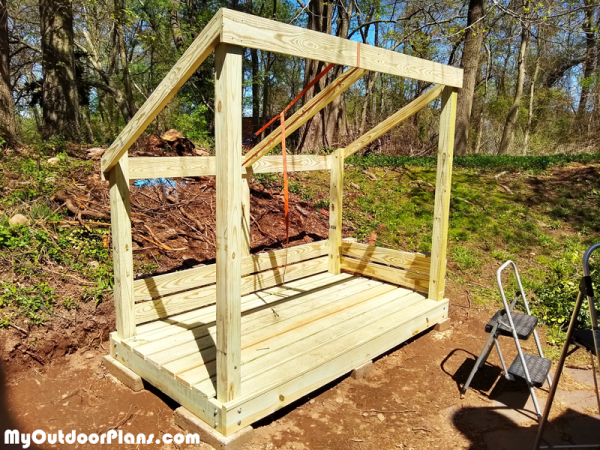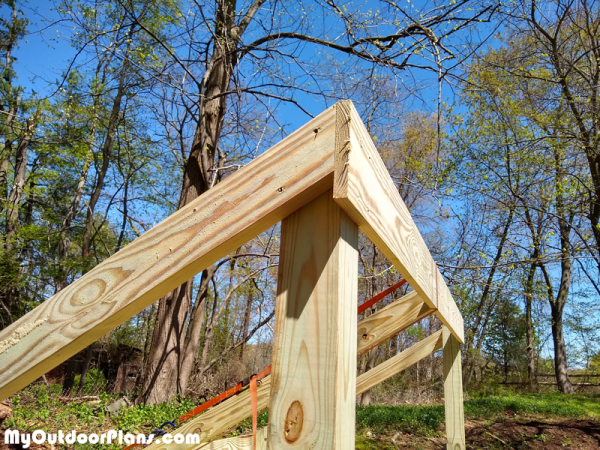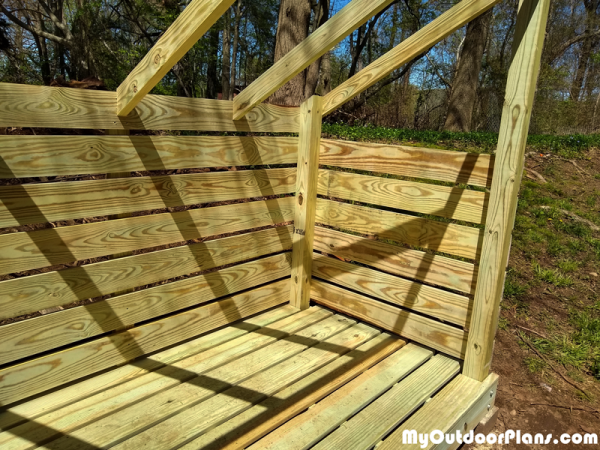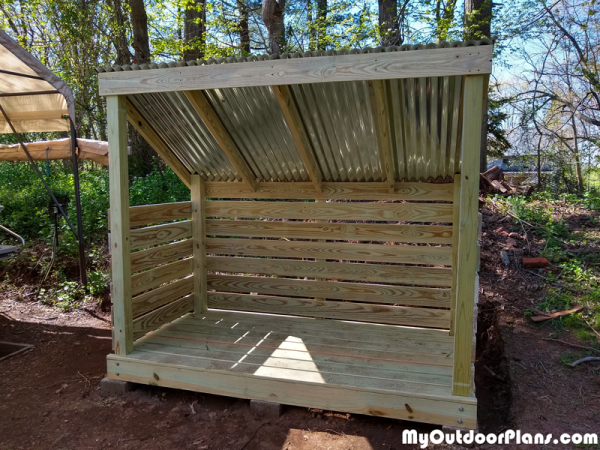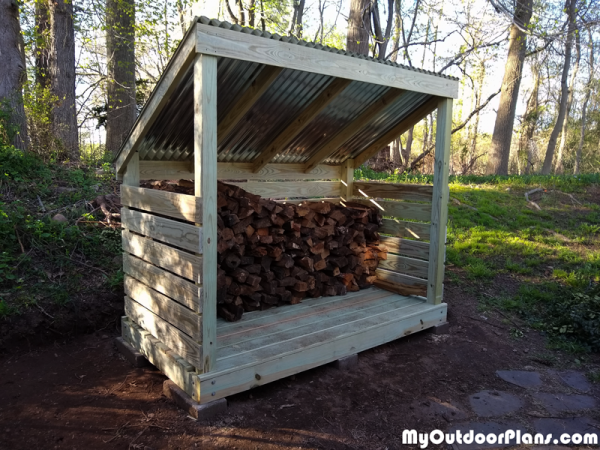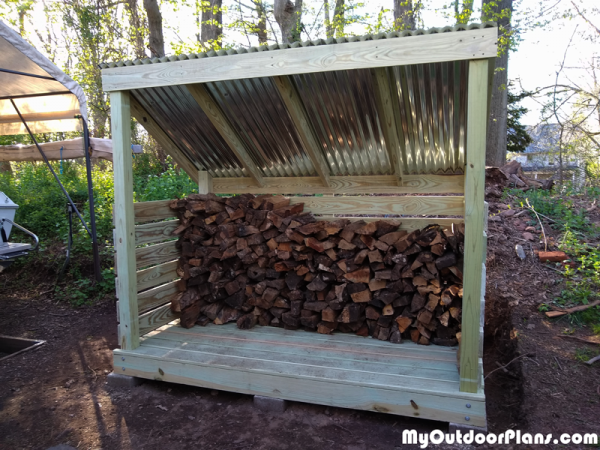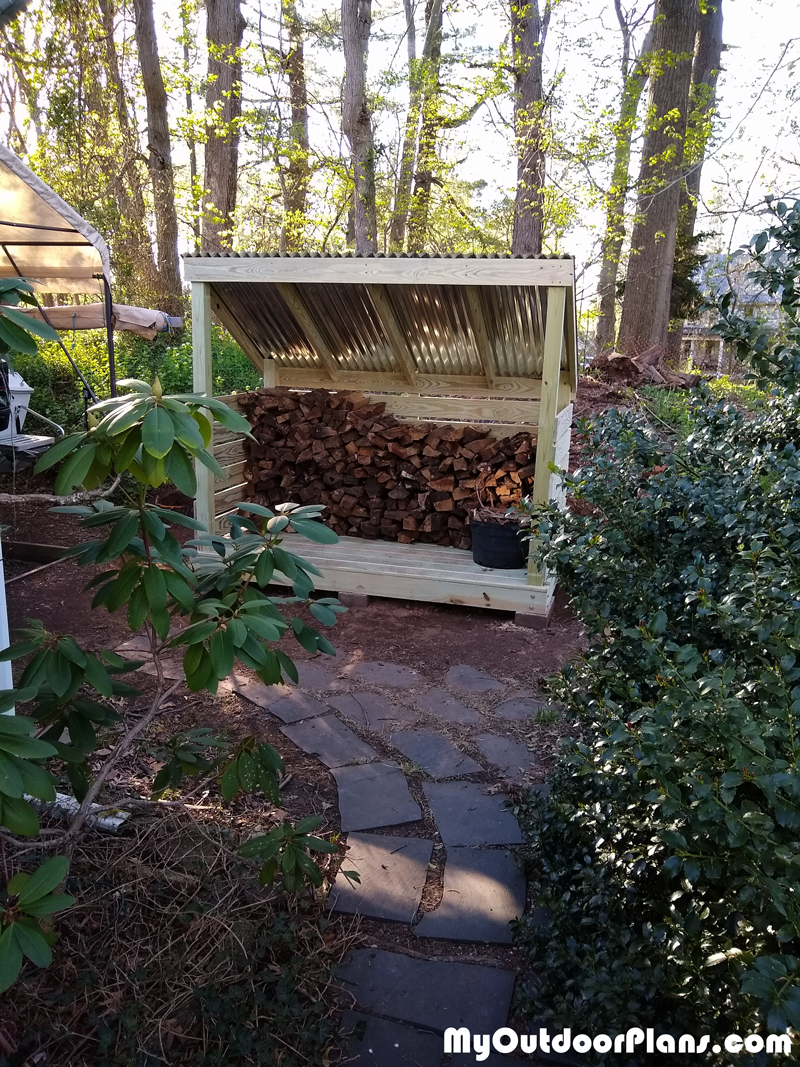 From John,
I built the following woodshed using your plans as a starting point. The major changes I made were to use 2×6's for the rim joists and a tin roof. I plan on staining it barn red after the lumber dries out a bit and will probably enclose the sides and put in some kindling shelves in the upper front corners.
It took me two full days to build not including leveling the land and cost $460 using top quality lumber in the New York region. Many thanks for making your plans available. Your website is a great resource!