Reloading bench – DIY Plans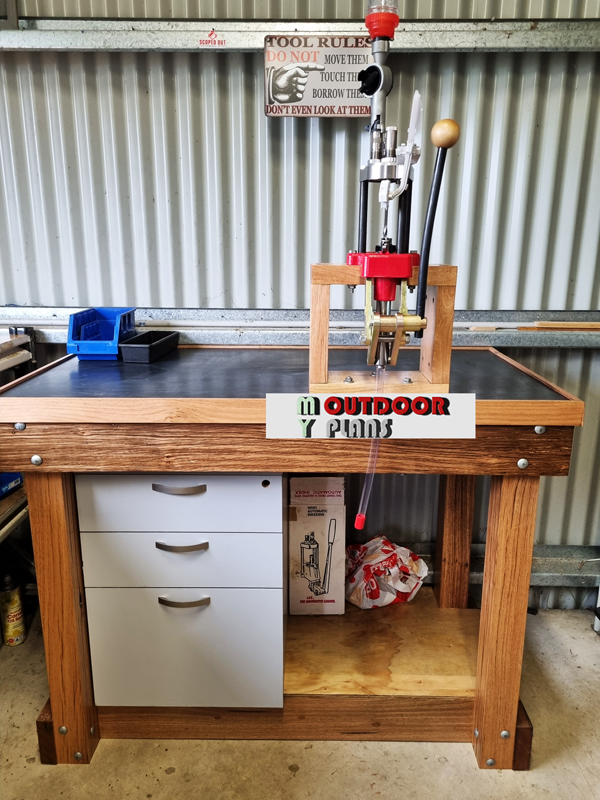 From Richard,
I merged the plan for this bench with one from YouTube (https://youtu.be/vSeIJkLAUkE). All recycled hardwood, re-used ply and an old desktop. I bought the drawers secondhand and made inserts for my dies and turrets.
Dimensions are from these plans, but I put the bottom rail behind the legs for more foot room. I also made a stand for the press based on the lowest height of the handle at the bottom of the down stroke. Super happy.