Outdoor Planter Bench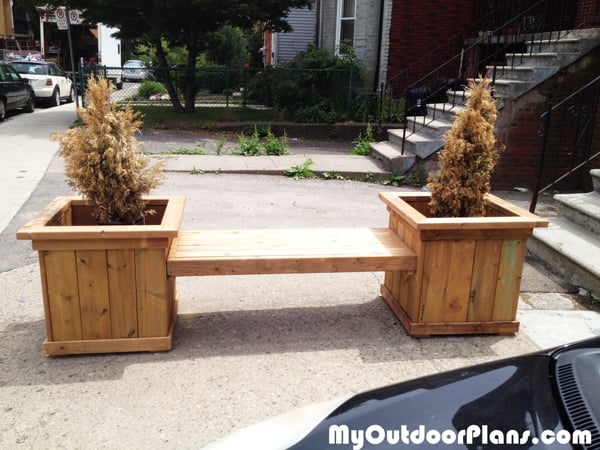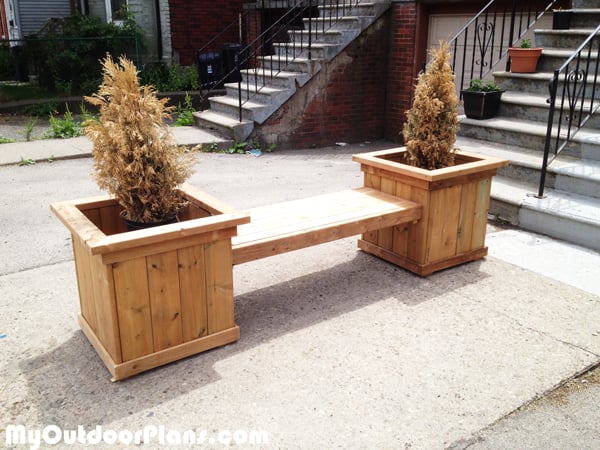 From Robert, 
Materials – pressure treated lumber; cedar bench top
Time – around 12 hours, working solo.
Difficulty – Beginner.
Cost – $185 CND.  Lumber, deck screws, bolts. (+$90 for some additional tools)
Notes – Shortened the bench by 12″ to fit the space better. Used 5/4″ deck boards for the planter sides, for added stability.  I found it useful to use thin shims to level the planter boards, in order to ensure they would be straight.  For added stability, I added a 2×4 "T" inside the planter boxes, on the bench side, then used carriage bolts to secure them to the bench supports.  I intend to stain it in a month or two, once the wood has dried out. We will do a full planting next spring.
The instructions were very clear and helpful.  It was a pleasure to build and I have gotten lots of compliments.  Thank you for this wonderful resource!!!!