Outdoor double bench with table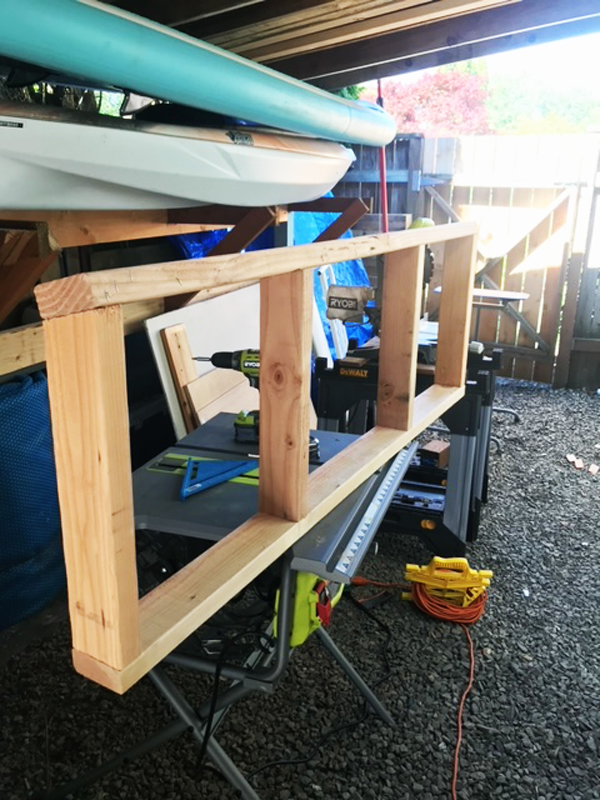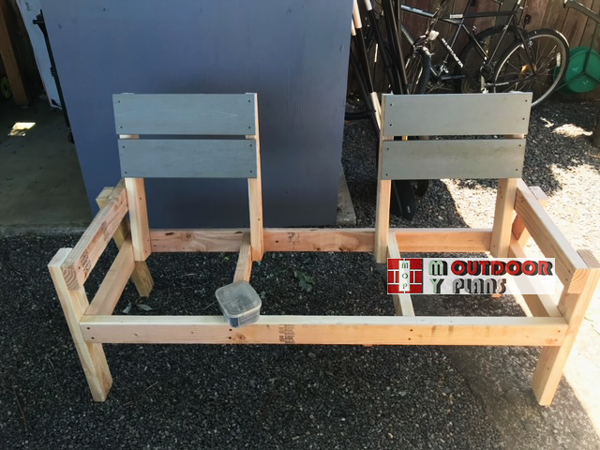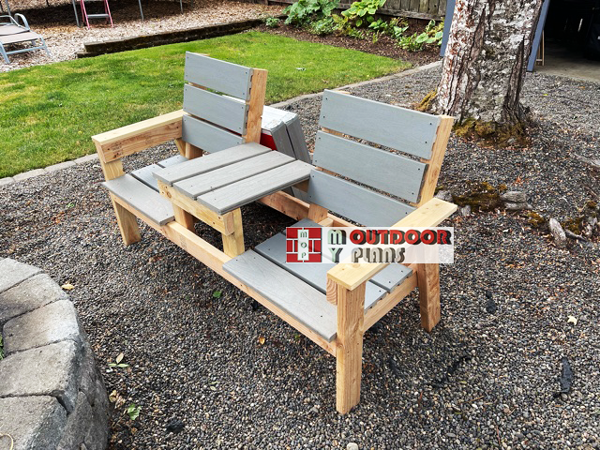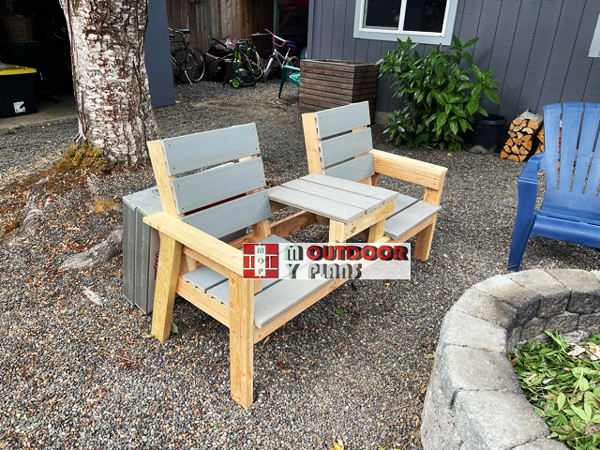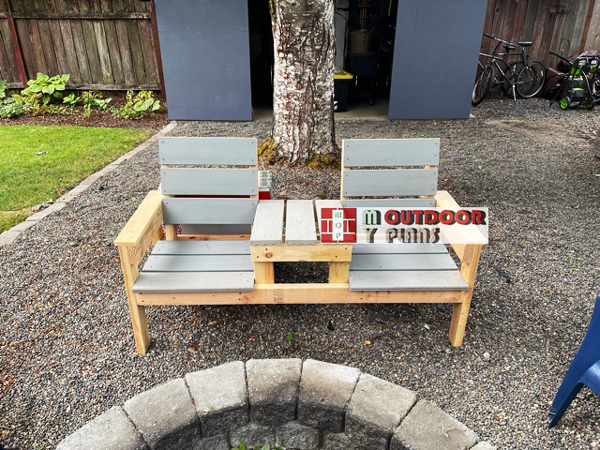 From Michael Thomas, 
I kept having Adirondack plastic chairs break on us the last year or so. I wanted something that was durable and looked good and was relatively inexpensive to make. I looked around and found your site. Holy crap! Everything was laid out so well I was excited to get started. I had some of the wood and substituted some old Trex decking we had for seat and backing.
I spent about $70 with the rest. It took me an afternoon with a drill and my chop saw to get this up and running. We road tested it that night around the fire pit; I got good reviews! Thank you for this site and your plans!