How to Build a 6×8 Lean to Shed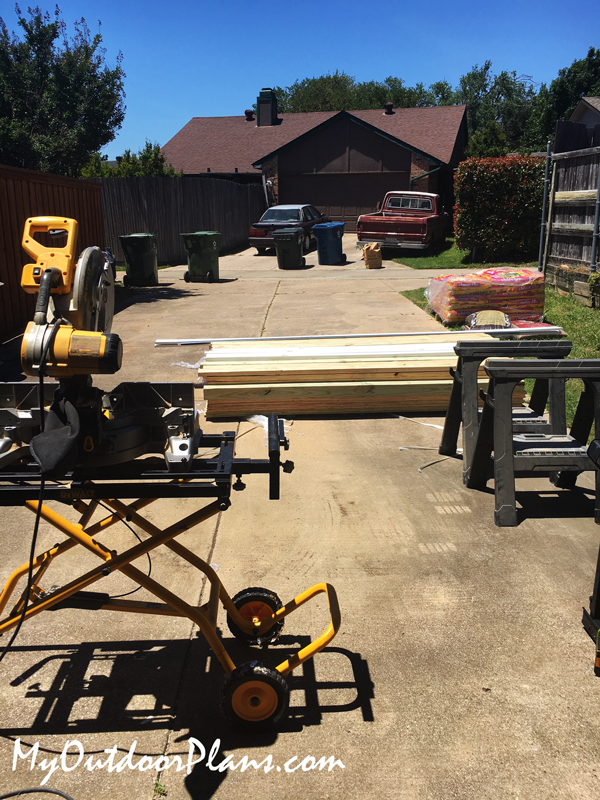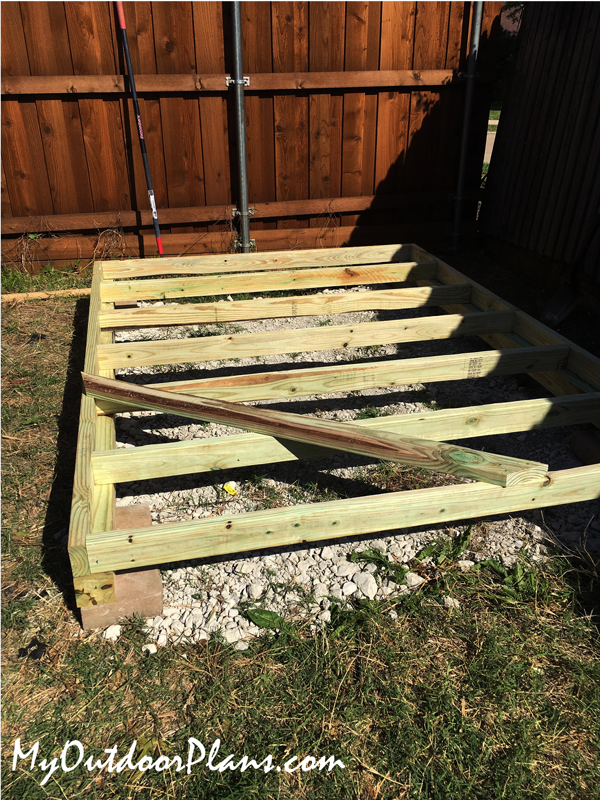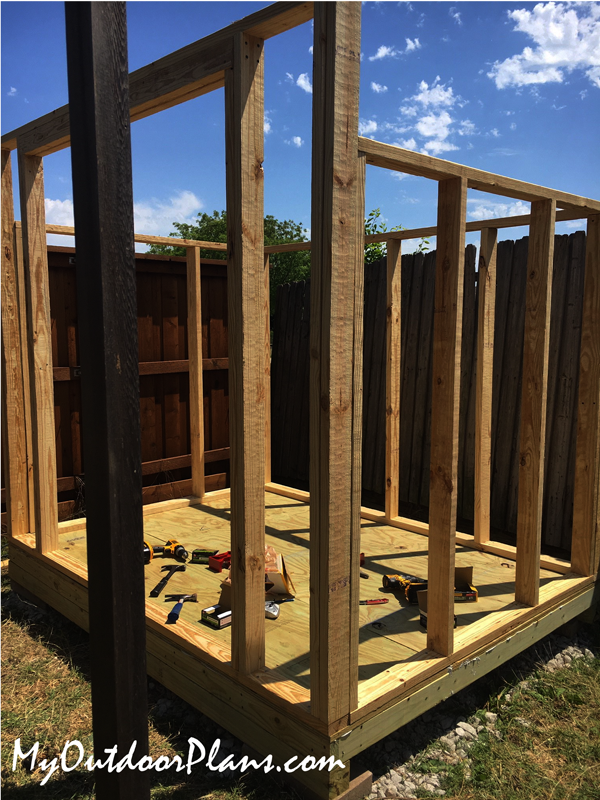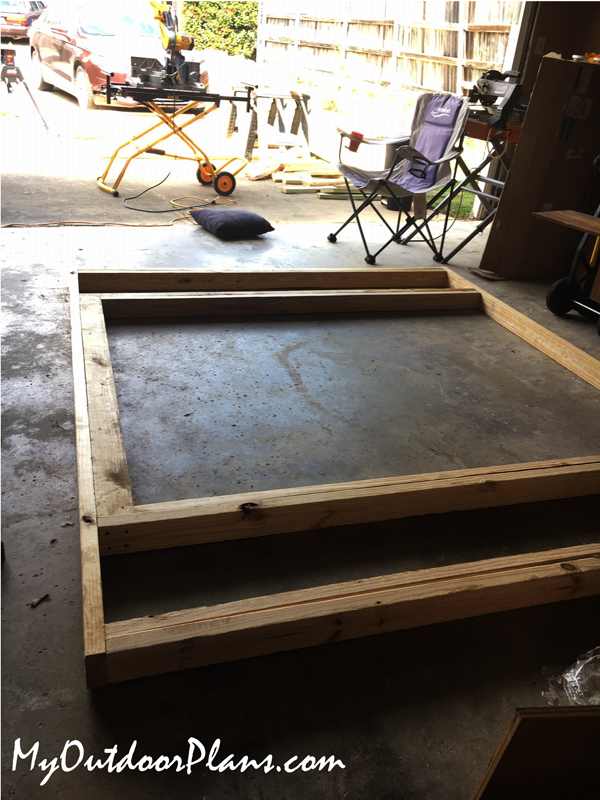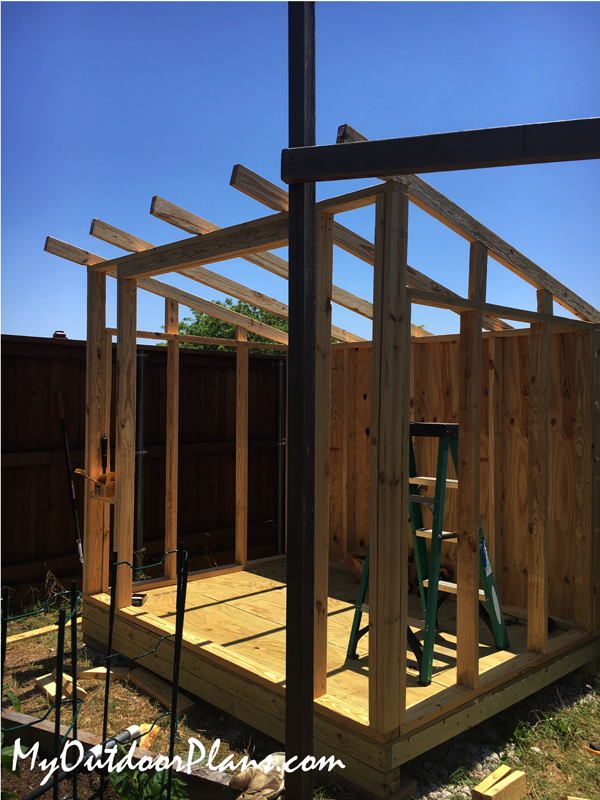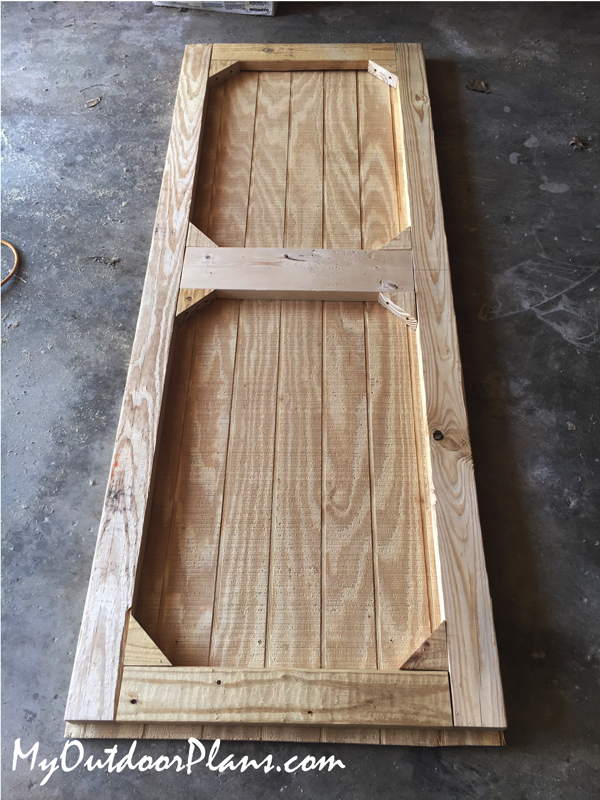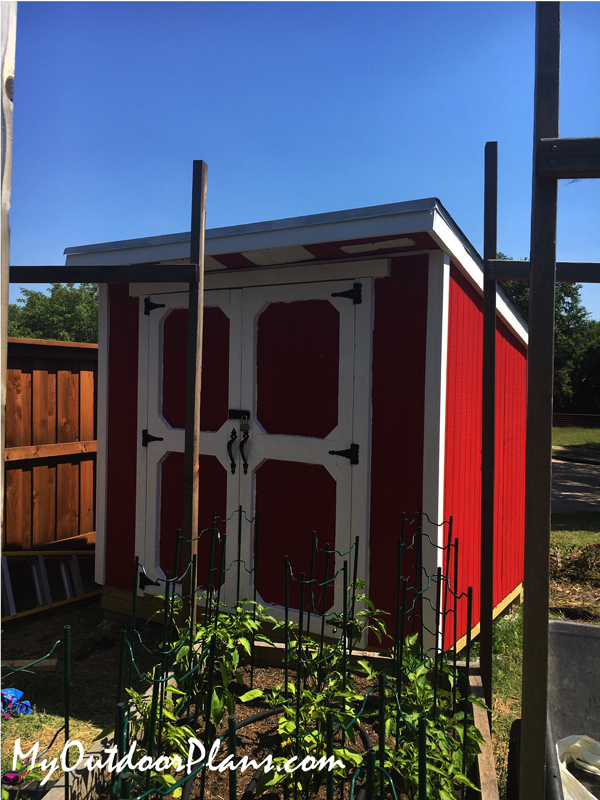 From Katie Flower,
I used the 6′ x 8′ lean to shed plan and modified it so that the overall height would not exceed 8′ and this way I wouldn't need a building permit from my city. I still wanted full 6'8″ high 5′ wide double doors, so I modified the header and eliminated the cripple studs above the door opening.
I had Home Depot deliver all of the materials to my driveway, the initial overall price was roughly $1200, but I knew I would need to make a few runs to the store during the build and that was another $300. Overall I stayed within my original budget and was pleased.
I used ground rated pressure treated lumber for the skid, floor joists and floor sheathing. I leveled the area with some rough gravel and used some leftover landscaping blocks at each corner. I built the framing in my garage and then walked it over to the build site in my back yard. The floor originally didn't measure out properly on the diagonals so I used a 3/4/5 triangle and attached a 2 x 4 with screws to pull it into place and left it overnight. When I lay the floor sheathing this adjustment helped everything line up nicely. I used Gorilla caulk glue to glue the sheathing to the joist and screwed it down. It was solid.
I did most of the work all by myself but needed help carrying and raising the wall framing, it too lined up nicely. The T1-11 siding went on well even though the material wanted 16″ OC studs, I debated but stuck with the plans at 24″ OC. That works fine for a shed.
The rafters were so easy to cut the notch and set in place and I had no problem doing them by myself. I did need help putting the 2 sheets of sheathing on the roof, and thankfully a friend came over to help with that. After that the rest of the work was just matter of fact and I could take my time and work by myself. It would have been faster working with a partner, but I did this project during the COVID 19 lockdown and really didn't want to impose on anyone. It is also so satisfying to accomplish a project like this.
I built the doors with an overlap on the bottom to create a natural seal and then painted the stiles and rails before I hung them so I wouldn't have to cut in around the hinges and handles.
This project took me 3 weekends and a few miscellaneous hours during the week after work to get it finished. I still want to add a ramp made from the leftover ground contact PT sheathing I used for the floor, it will be removable since I need to have access to the water shutoff for my raised garden beds, but this way I can roll my wheelbarrow straight up and in.
Thank you for having these plans available, so helpful!