How to Build a 2×4 Adirondack Chair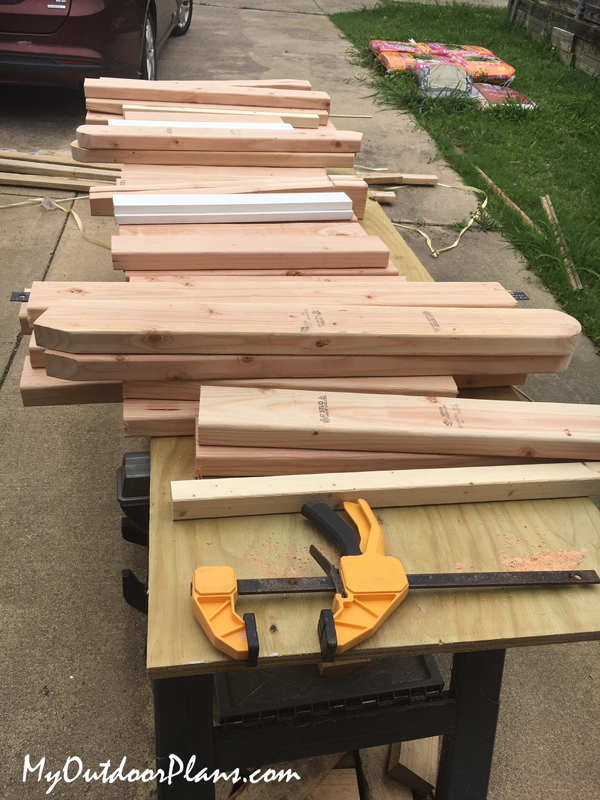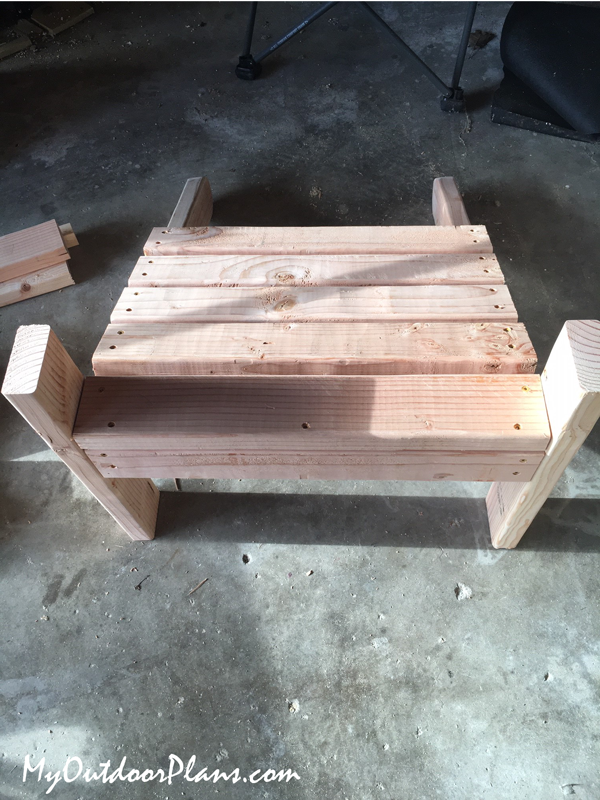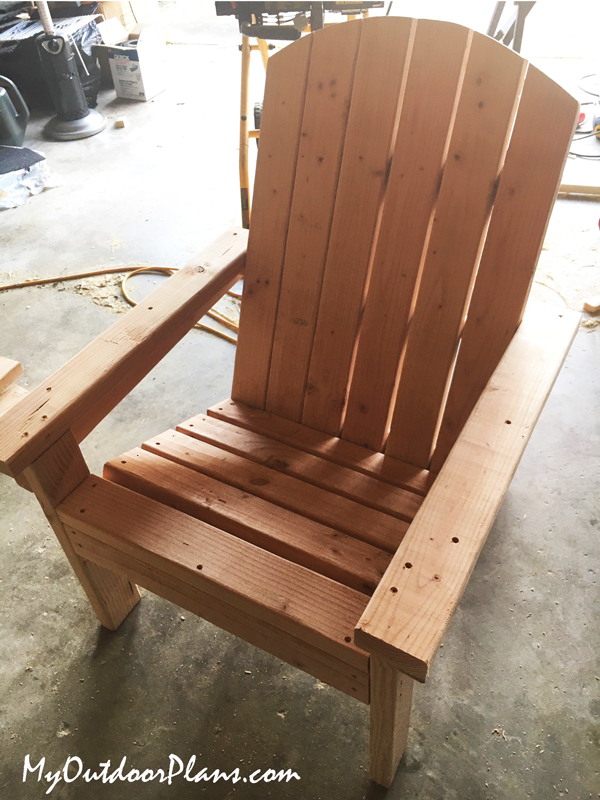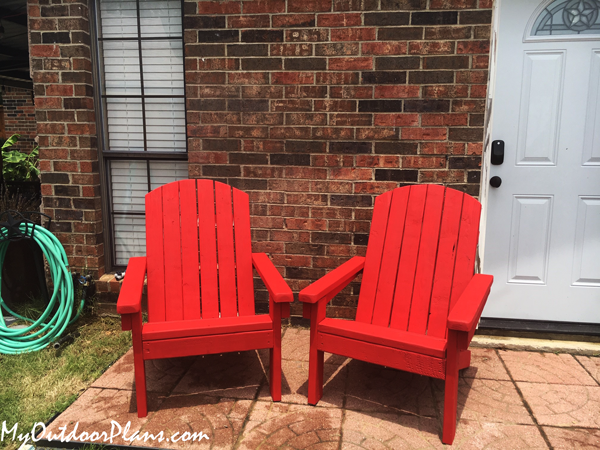 From Katie Flower,
I have wanted to put chairs on my side patio for quite some time. They are in the range of $150-$200 each and I never found exactly what I was looking for to justify that price. I got these plans for the 2 x 4 Adirondack chairs and figured I would make my own. The cost of the lumber was $35 and I already had the paint and screws.
I cut all of the wood at one time including the special cuts for the legs and arm supports. My only modification was to make a more traditional Adirondack shaped top for the back. After assembling the back I used a string and pencil to draw the radius cut line. The center of the radius was at the bottom of the 2 x 2 support and centered on the back. I cut the top using a jigsaw and then used my belt sander to smooth it out.
All pieces were glued and then screwed together, it was a very easy assembly. The plans show 1/4″ between the back slats, it is actually a little less for each one, I found that using a paint stir stick was a good thickness for the spacing. The seat was 1/2″ spacing and came out perfect.
I have ordered some seat cushions online, but these chairs are so comfortable without. Start to finish it took me roughly 8 hours to build both chairs.