Easy Chicken Coop – DIY Project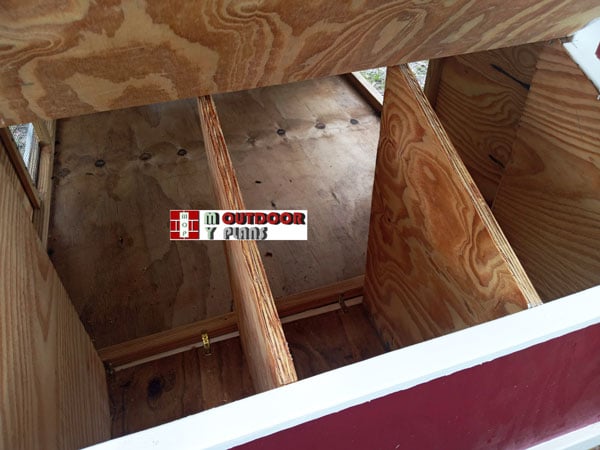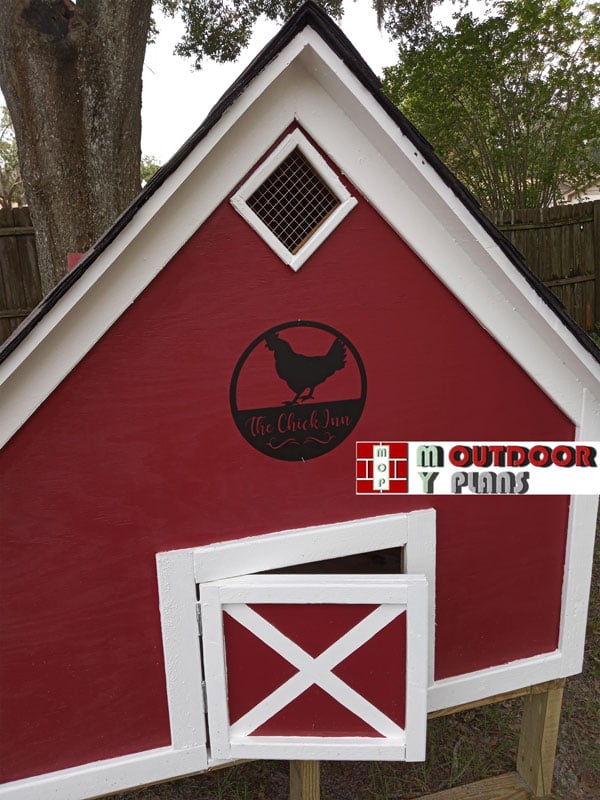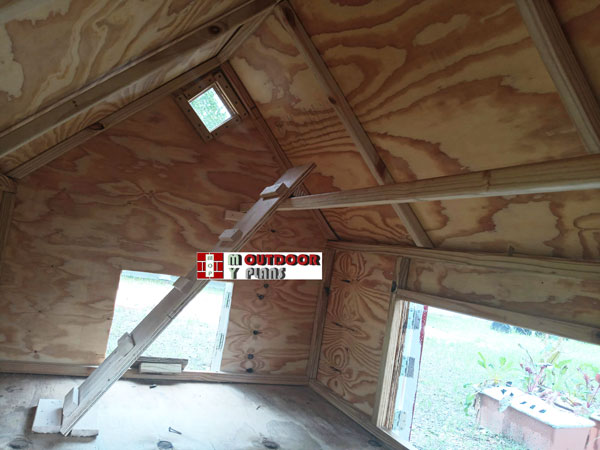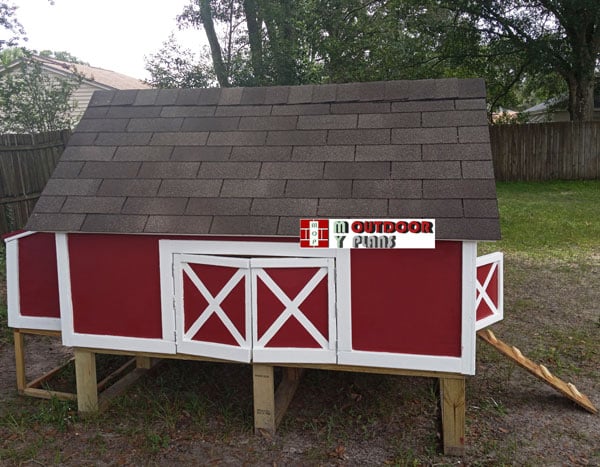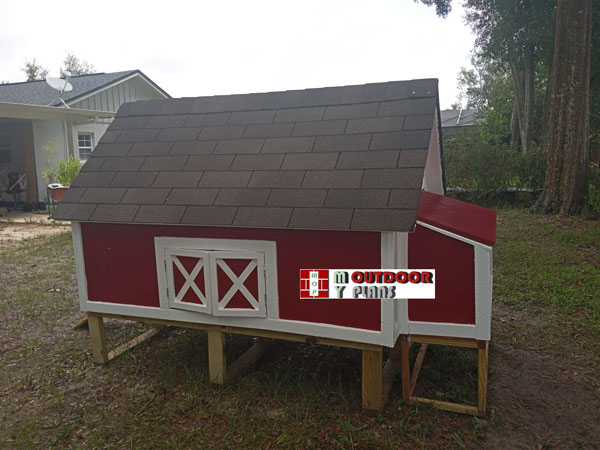 From Michelle,
This is the first building project I have ever done, so I was pretty excited to see it come together. I chose this plan because the instructions were clear and accessible for a newbie like myself, although there was still a learning curve involved for just about every step. I don't have much in the way of tools, and was trying to build on a budget, so I used a second-hand circular saw for the entire project.
About halfway through I thought to replace the blade, and the quality of my cuts, and the work in general, improved ten-fold (go figure). I worked alone during free moments over about a month, and spent about $850.
We are not generally handy people, so I had no leftover materials sitting around to use, aside from maybe some screws. I made a few alterations to the original plans. I used 2×4's instead of 2×2's for the supporting legs. I'm glad I did, because this structure is extremely heavy. In retrospect, 3/4″ plywood throughout may have been a little overkill, but this chicken coop is solid.
I added a large side access door for cleaning purposes, and hung a bar for roosting from end to end. I preserved the wood inside and out using linseed oil before painting the outside. We have lots of rain, heat, and bugs in Florida, so I hope the extra care to the wood will buy me a little longevity. Over all I'm pretty proud of myself, and I'm looking forward to building the run.