DIY Wooden Wheelbarrow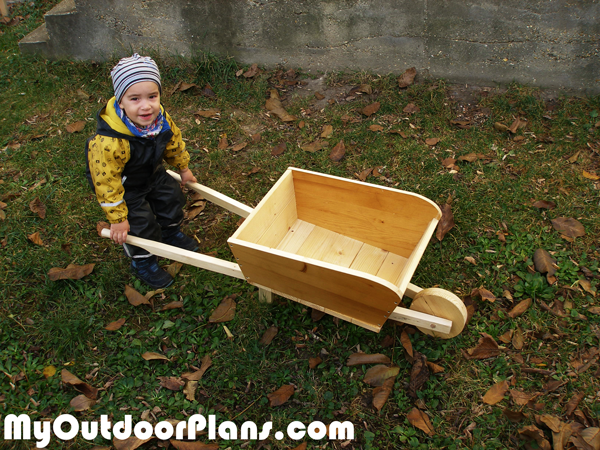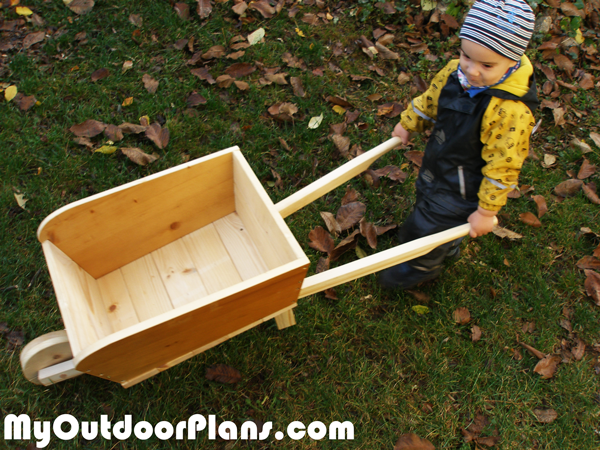 From Zoltán Mészáros, 
Thanks for the plan, it really helped me to make this child wheelbarrow fast. The size is somewhat smaller, the base of the bin is around 35×40 cm. I rounded the handles to make it more comfortable. I used pine to make it light, and protected the surface with oil soaked in. This took me half day. Thanks for the inspiration, I send my best wishes!