DIY Wooden Arbor Swing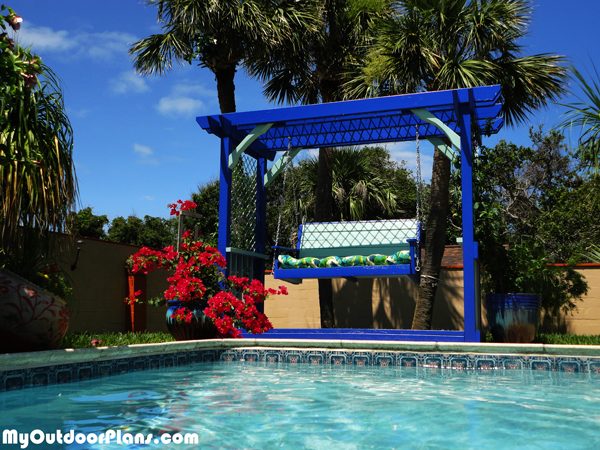 From Bob,
The plans were concise and easy to follow for any intermediate woodworker! Although it said a one day project, by the time I purchased my materials, including paint, hardware, chain and made the swing seat, it easily took several days to complete (but half the fun is building it)!
The cost ran between $350.00 and $400.00, which also included an outdoor swing cushion which really makes it comfortable. We planted Passion Vines at either end of the arbor and also added 200 mini LED solar lights which turns it into an unbelievable night time experience. Rave reviews from family and friends and a great addition to the pool area. I can't wait to start another project! Thanks again.