DIY Wood Waist High Planter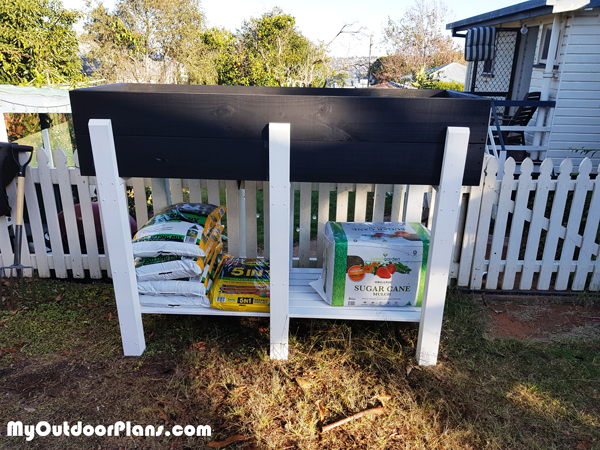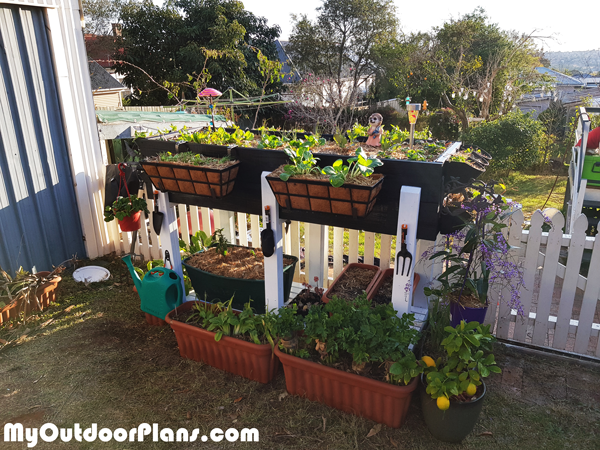 From Daniel, 
Being from Australia I found these plans a little difficult to convert to Australian lumber size and the metric system but I managed. The frame was made from 90mm x 3.5mm treated pine lumber and the box from 190mm x 3.5mm treated pine (I have lined the box with a 0.35mm thick pond liner) I also increased the height of the box by 45cm as both myself and my partner are giants.
I added slats to the bottom of the frame and then finished it off with two coats of outdoor all weather paint. The whole project took me a couple of weekends and total cost was around $600AUD. Thanks for the plans.
UPDATE:
I've already sent you a photo and description of this project (which you uploaded to your website), just thought you might like to include this photo now that its complete and planted… Don't know about you but I'm impressed (especially being my first wood project ever!!)