DIY Wood Multi Guitar Stand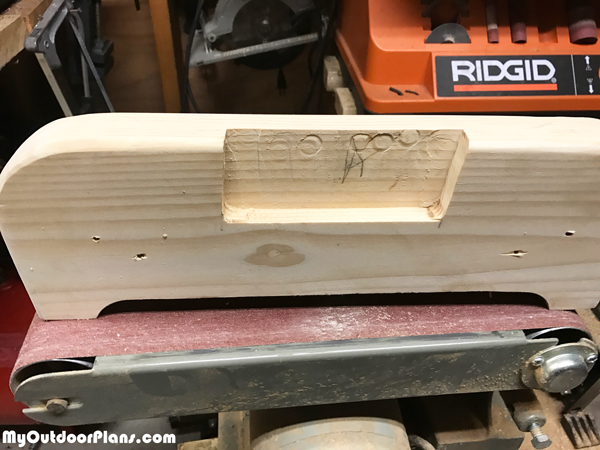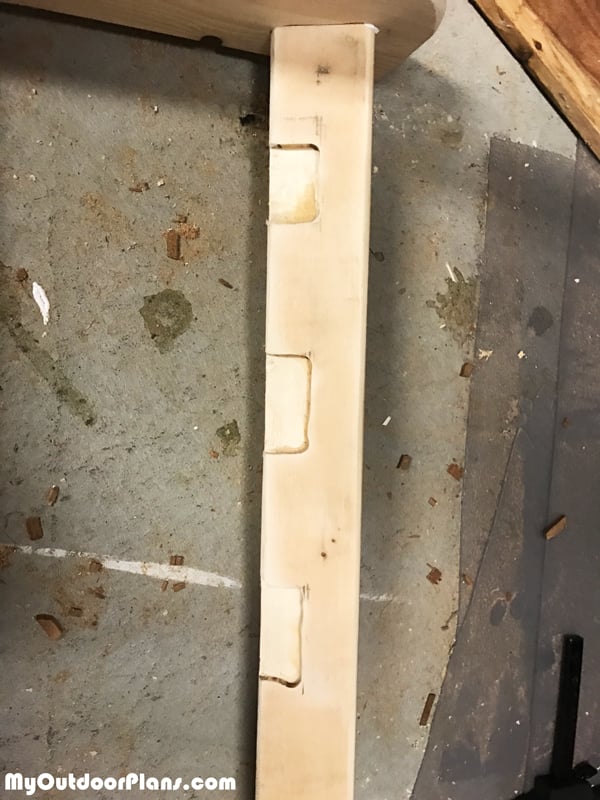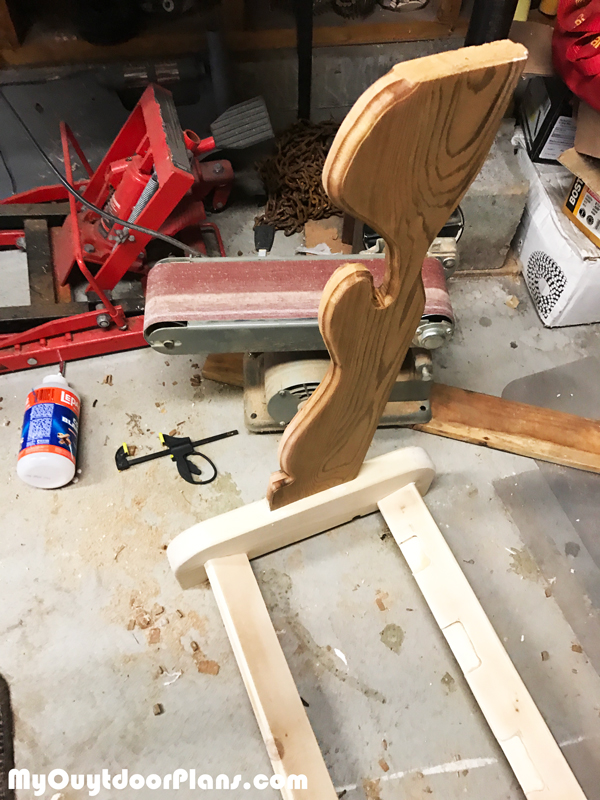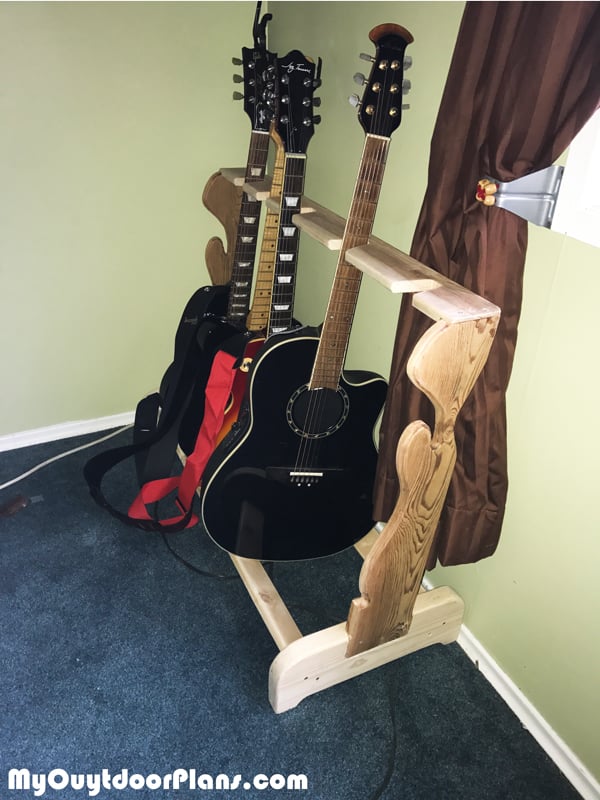 From Alan Heartfield, 
Started with the guitar stand plans already on this site.  Made some design modifications such as heavier base with cutout for feet, rabbeted the joints, used a Telecaster to trace the shape on the uprights. Also the original designed apparently didn't have a Les Paul since the rear support rests right on the cable plug.  I routed out a gap in the support to accommodate the plug, but a better fix would be to move the support back a bit.
I angled the side supports at 5 degrees to match the tilt of the guitars. I also wanted to have both electric and acoustic guitars in the stand, so made the spacing between the neck supports larger for two guitars. Not stained yet – have to wait for the weather to warm a bit.