DIY Wood Bench with Table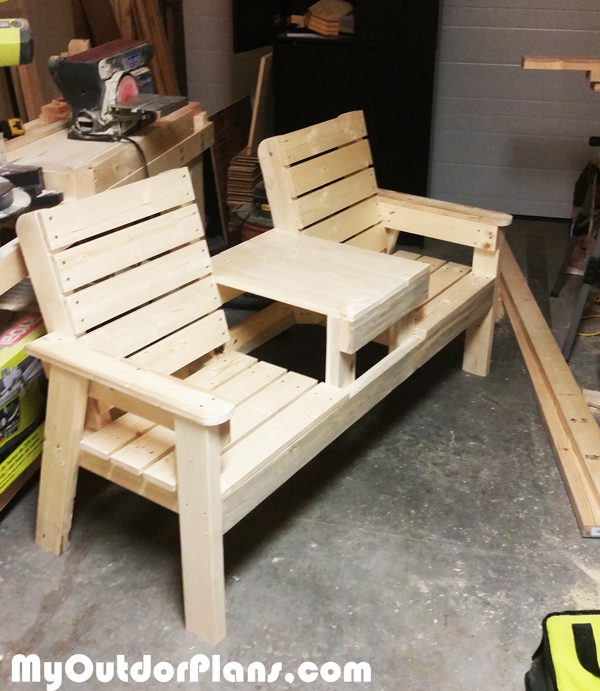 From Lawrence,  
Loved the plans , but recommend upgrade to the Bigger plans with wider seats.
I only have photos of the project complete . Total time invested was 3.5 hours. This includes all cutting and light sanding. And drilling pocket holes where needed. I used the materials list of the plan. Total cost (here in Alberta) from Home Depot for screws and lumber was  $67.00.
Very easy to follow plans (Well Done). I precut all pieces, then lightly sanded the cuts with belt/disc sander before assembly. Have not stained yet but will do so this week. I'll use a Behr Deck and fence stain to help protect from the weather.