DIY Two Person Picnic Table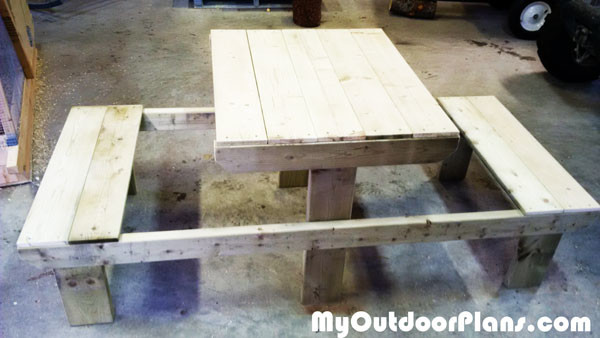 From Bren,
This was a great weekend project, I used pressure treated lumber so the total cost was about $60. The only change I think I would make would be to use slightly thicker boards for the top and seat slats, maybe 5/4 X 6 instead of 1 X 6. You can construct the entire thing with one person in a few hours except you may want assistance attaching the side rails to make sure everything is fair and square. The only power tools I used were my mitre saw and a drill.
This will go great on our back patio.  I'm not sure if I am going to stain this yet or not, I'll figure that out once spring gets here!