DIY Small Rabbit House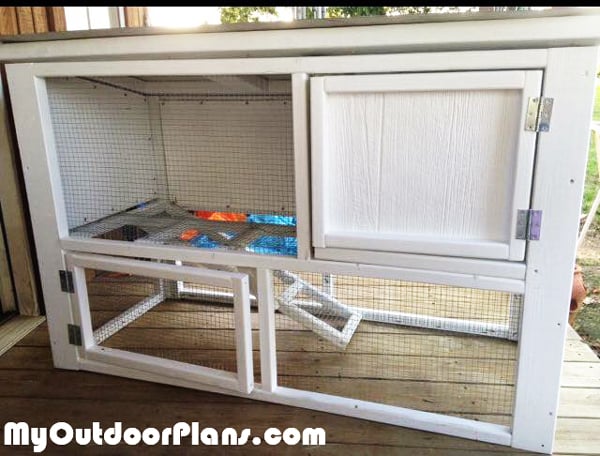 From Joyce Flory Coleman, 
About $160 to build, we already had the tin for the roof. It was very time consuming to build with so many small pieces of wood to fit together. Since I made it for someone else, for cost of materials only, and was tired, I just screwed the lid on so it doesn't open from the top. Thank you!