DIY Small Firewood Shed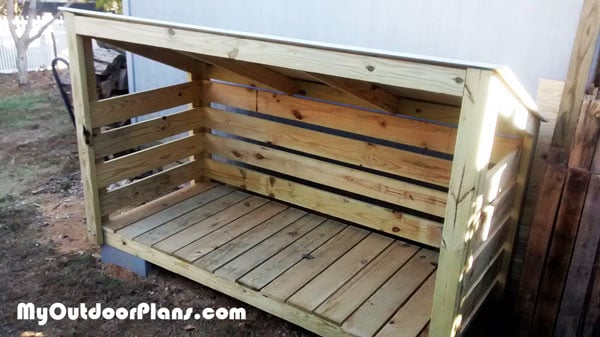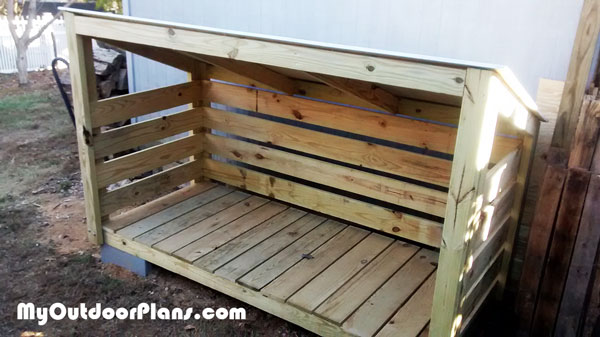 From John Mitrione,
Building this took me a day and a half and I'm a fairly novice builder.
I extended the width to seven feet so with about ten 10-foot 1×6's I was able to get 3 floor panels or one of each the side and back panels with not much waste.
I bought twenty 2×4's and returned 7. I already had the 1/2″ plywood for the roof in the garage. With some deck coating for the roof (I didn't feel like putting actual roofing on it) total cost was a little over $150.
It seemed to me the 1-inch difference in heights to make the angle for the rear upright led to a steeper slope to the roof than I envisioned, but I cut the front uprights to fit once I could gauge the slope from the back with a straight edge. It worked out okay.
EXPLORE MORE IDEAS FOR: