DIY Simple Potting Bench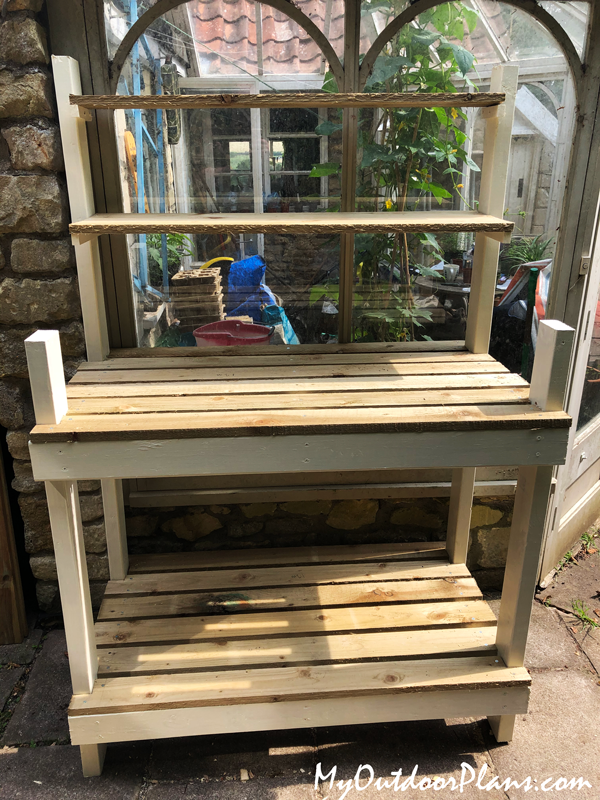 From Dave,
This was my first woodwork project from scratch, so the finished bench is not perfect, but it is a learning process and as a first go I'm reasonably happy, it should last a long tiime. I used the plans as the base but played with the frame size as we're planning to keep it in the conservatory in the winter. I found it hard to make the shelf frames perfectly square, and I don't have a proper work bench and sometimes the construction was a bit tricky, so I decided to use bolts to attach the legs rather than screws, so you could drill the holes then just bolt it together.
It took quite a bit longer to build than 4 hours, but i wasn't in a hurry. For the legs and frame i used 2'x4′ which was maybe sturdier than needed. I guess the timber cost about £45 ($60) roughly, the paint and screws I already had but the bolts cost extra. I am probably going to add a couple of planks at the back of the shelves to stop things falling off the back. Thanks for making the plans available.