DIY Simple Kids Picnic Table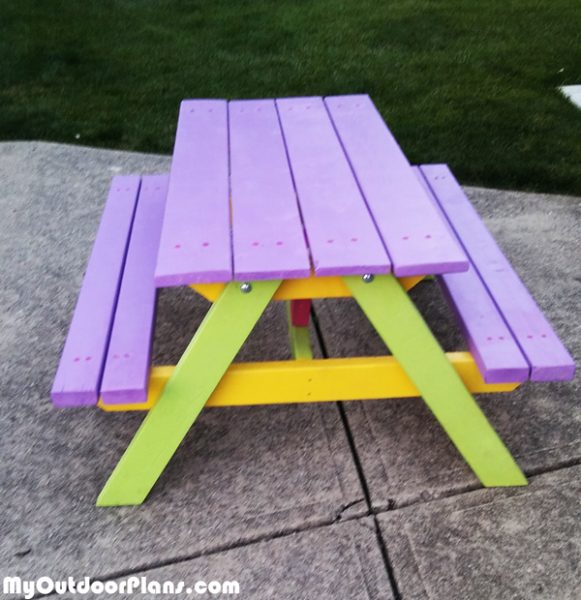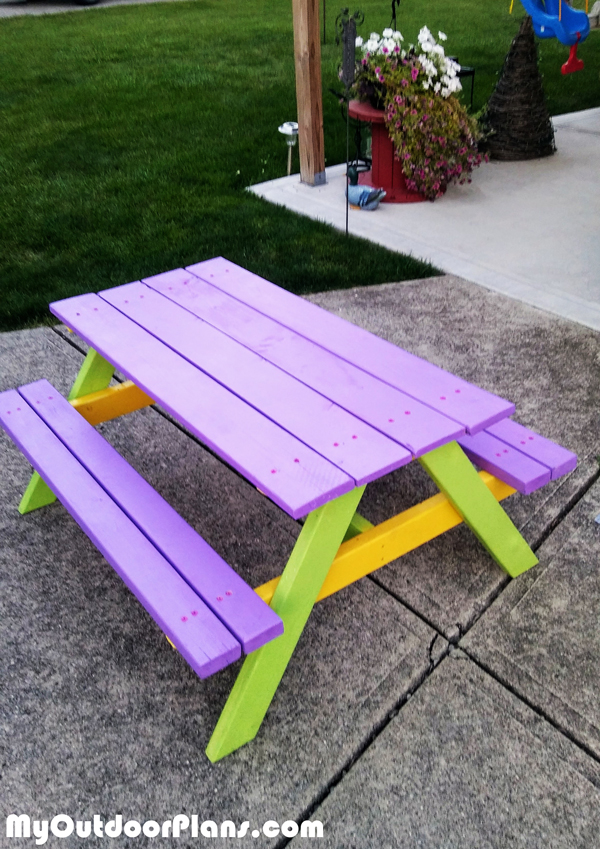 From Donald,
Very sturdy picnic table. Took maybe four hours to do. I just used my circular saw instead of the miter saw. Been much quicker if I dug the miter saw out. Had most the lumber already which cut down in cost. Would have been cheaper then Royal Kings picnic table if I had to buy all the material listed.
Thanks for the plans, appreciate it. I've been building my grandchildren different things for their Birthdays and Christmas instead of buying them their presents. Something that will remind them of me after I'm said and done.