DIY Simple 6×8 Gable Shed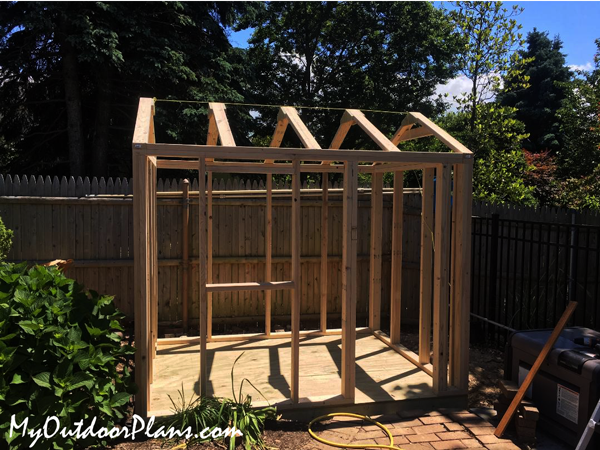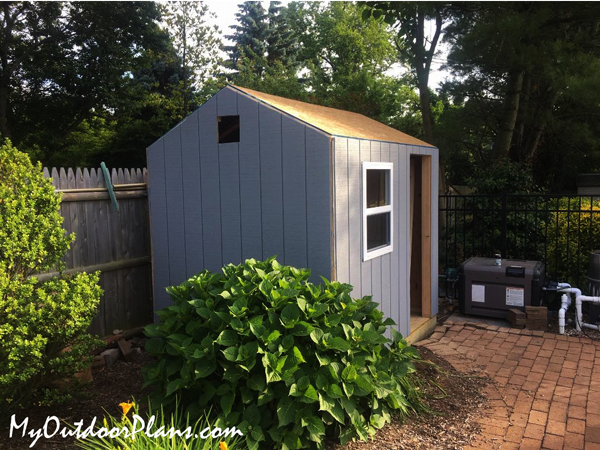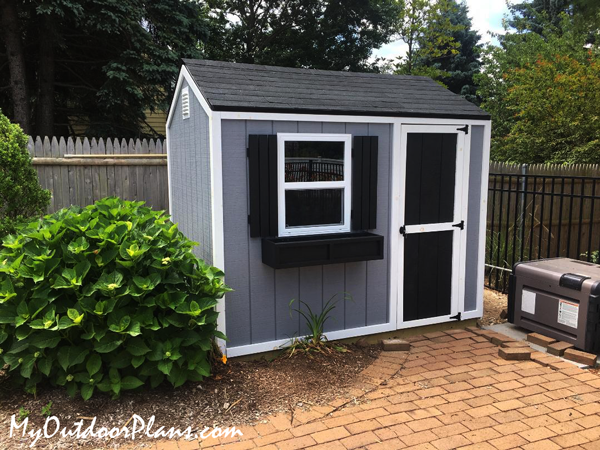 From James S,
Thank you for posting all of the plans on your site; it is extremely helpful and much appreciated. My next project is a firewood shed.
I used the plans on the website for the floor, back wall and side walls but modified the front wall to add a window and move the door. I also modified the roof and used 2×4's for the trusses. She was stained with Behr waterproof stain from Home Depot. The grey color is "Stonehenge" and the black is "Slate". I also added shudders made from 1×3's and a window box made from a 1×8 cedar plank. Added gable vents on both sides and ordered a T-handle for the door from Shed Supply online. Total cost for everything was approximately $1300.
EXPLORE MORE IDEAS FOR: