DIY Raised Strawberry Planter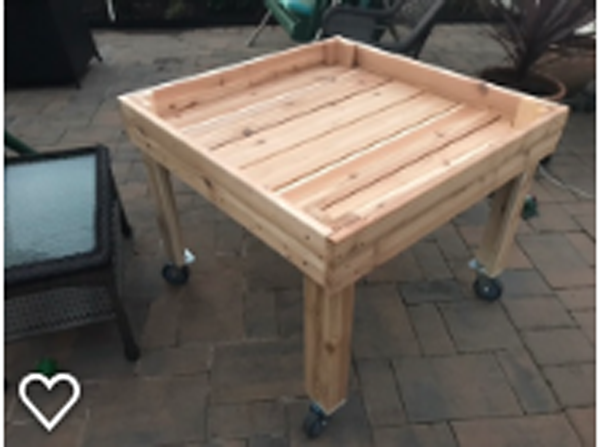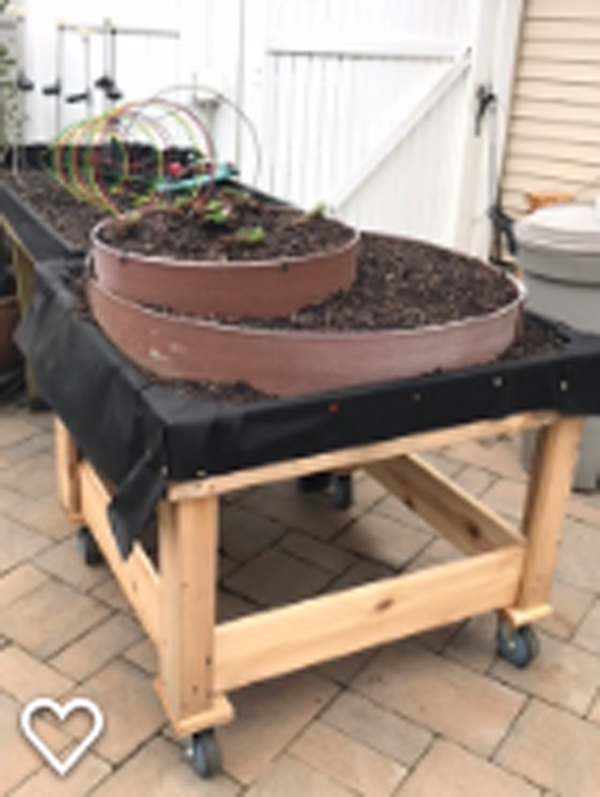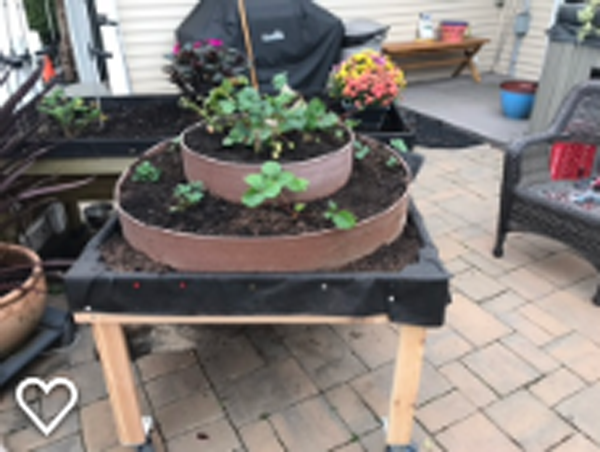 From Ralph Isaacs,
My strawberry planter
I made my planter using 1×6 red cedar the original botton legs were reinforced this spring to strengthen the wheels
Materials used
3'x3'x3'
1"x6' RED CEDAR FROM Home depot.
2-1/2" deck mate screws.
4" wheels
Garden cloth to line the bed.
Thumbtacks to hold the cloth in place 6"
Red Plastic edging. to make the circles and wire ties to fasten together