DIY Projects by Stanley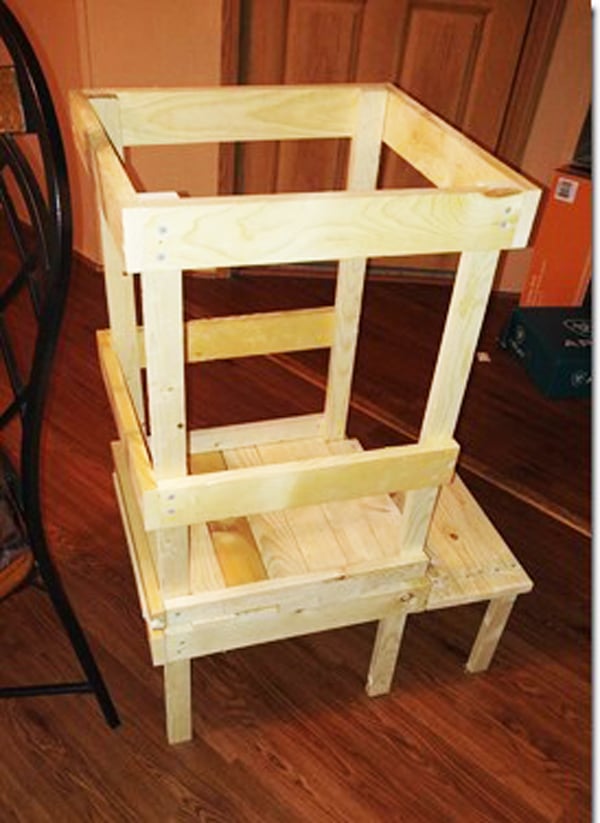 I also have a couple of other projects that I have done. I'm thinking got the idea from pintrest but I could be wrong. The official title for this is "Helping Tower" but we call it Elliott's Nest''. It's so a young child could help their mom in the kitchen.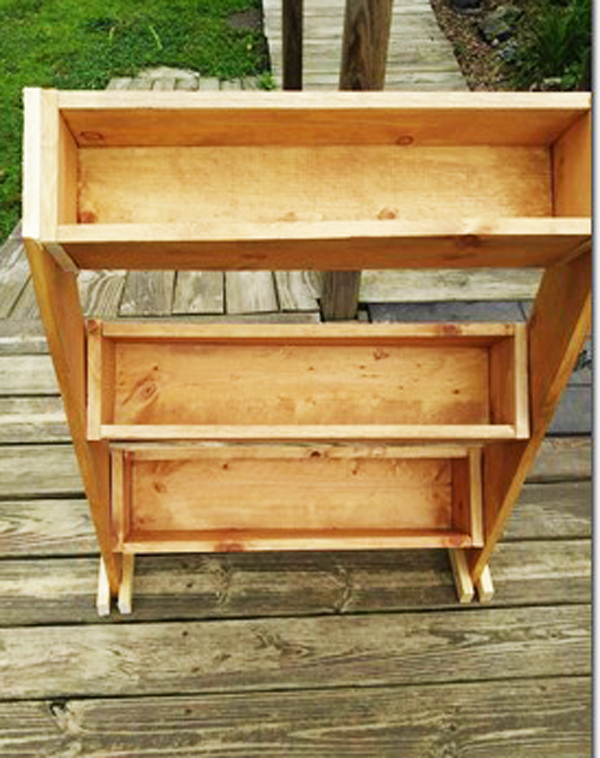 This is a produce stand. We build this to put apples, bananas, bread etc in. The stand is 3' high and baskets are 2' wide.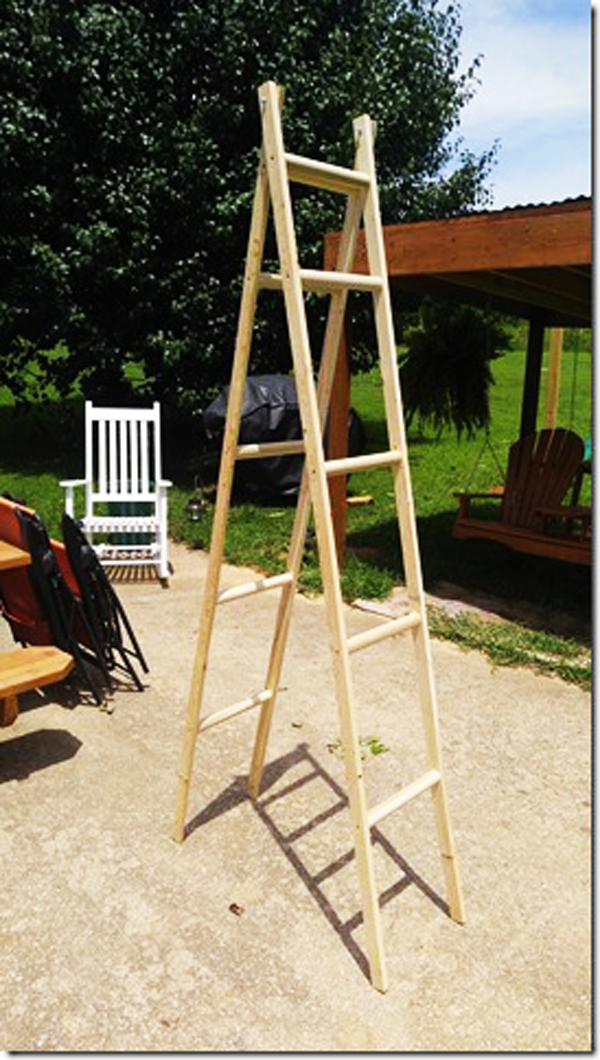 From Stanley Fleming, 
This is ladder shelf built for my wife to display her Christmas village items on. It is 7' high, built 2 of these for total cost of approx, $80.  We used dowel rods for the rungs and they ran the cost up. We will need to get shelving boards when we get ready to put the Christmas Village up around the first of December.