DIY Project – Outdoor Potting Bench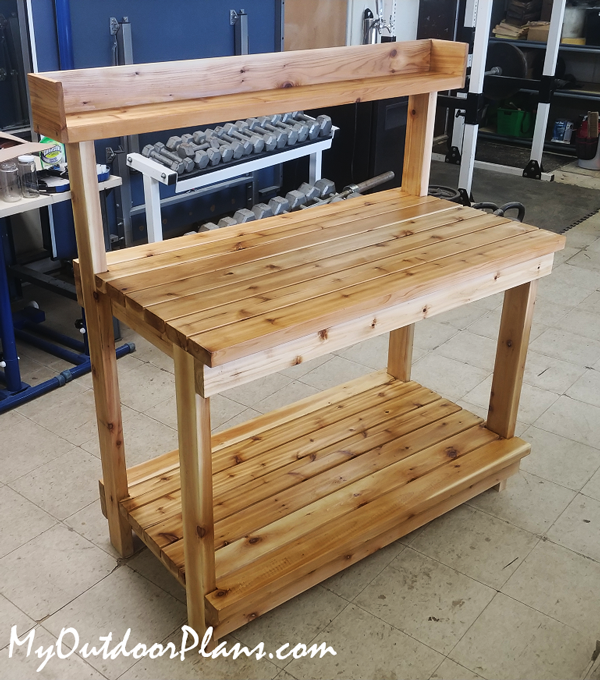 From Graham,
I made the bench 4 feet wide as it didn't take any extra lumber, just cutting the 8 footers in half. I also used a pocked hole jig to hide the screws.
I used cedar wood to really ensure it holds up to the elements and gave it a couple coats of varnish. Really appreciate the plans and already working on several other of your builds! Easy to follow, not overly complicated, but gives gorgeous results.