DIY Project – Miter Saw Station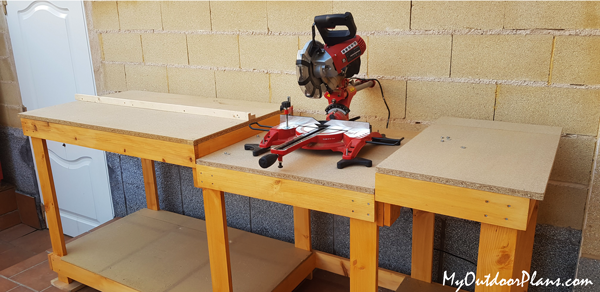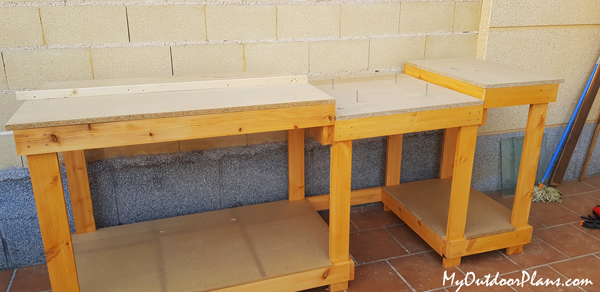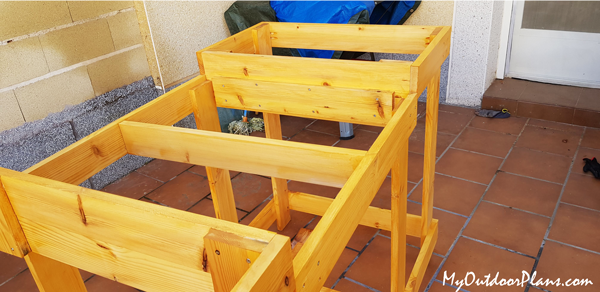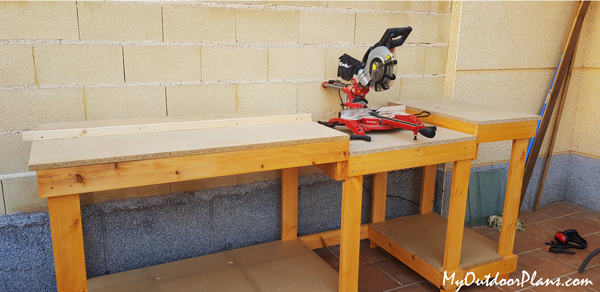 From Stephen Bentley,
I built this miter saw station over a couple of weekends. The pinewood cost me about 50 euros and the tabletops I already had. I adjusted all the sizes to accommodate a sliding miter saw, by making it wider and longer to fit my area. I also had to rework the miter bench so that the saw sits at exactly the correct height compared to the outer benches. The bench is kept outside (no indoor workshop) so I fitted studs to place the saw in the same place each time. A fence was installed for ease of measuring to the same size each cut. The fence can also be detached if needed. The tabletops are only cheap 18 mm thick chip board because I had some left over. These can be easily replaced in the future if needed.