DIY Project – Glider Bench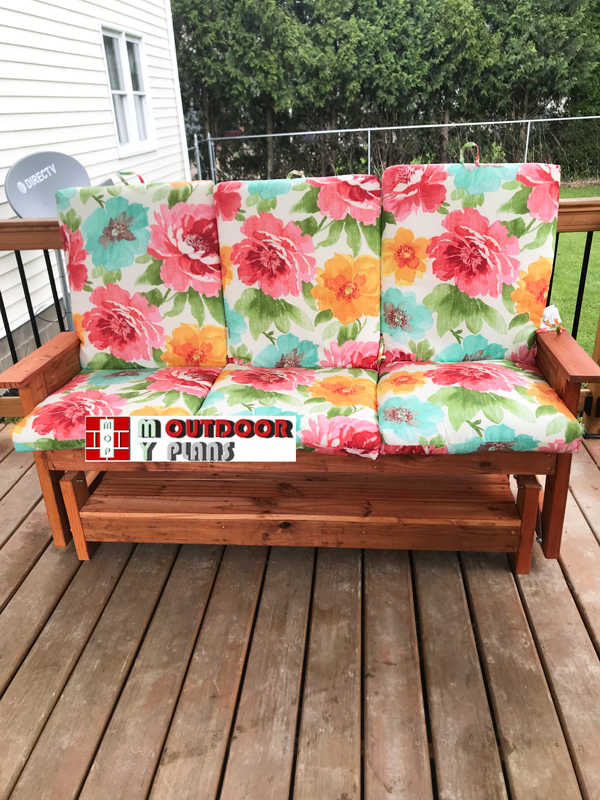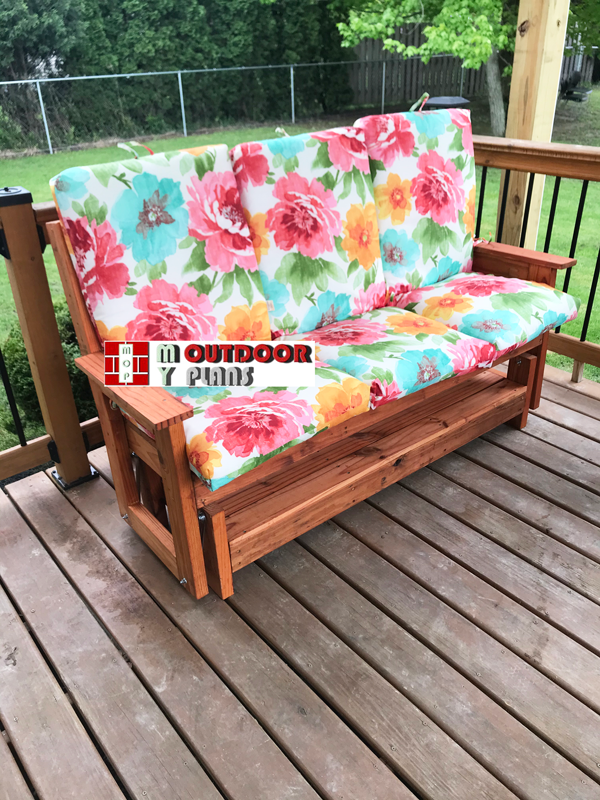 From Brett,
Went well. Glider brackets need explaining but I figured them out. Those who do this project need the 7.5 inch between holes brackets. I put horizontal slats for the seat back, not vertical. I also added 1×6 for the arms.
They are the drops from a 12 foot I used. Took a day to make and and hour to stain. (Min wax gunstock) looks real nice. Quite heavy though. When and if wood prices go down I may make a few more. Thanks for the plan. It was fun.