DIY Project – Easy Chicken Coop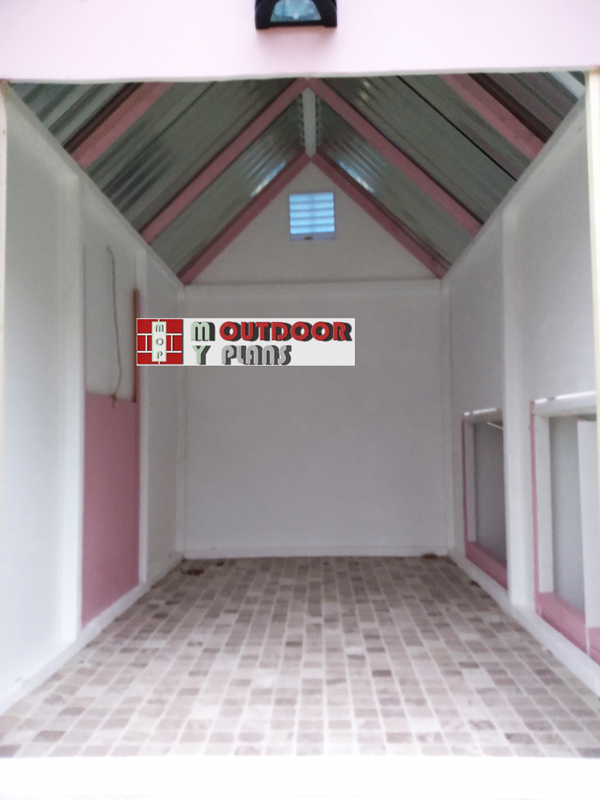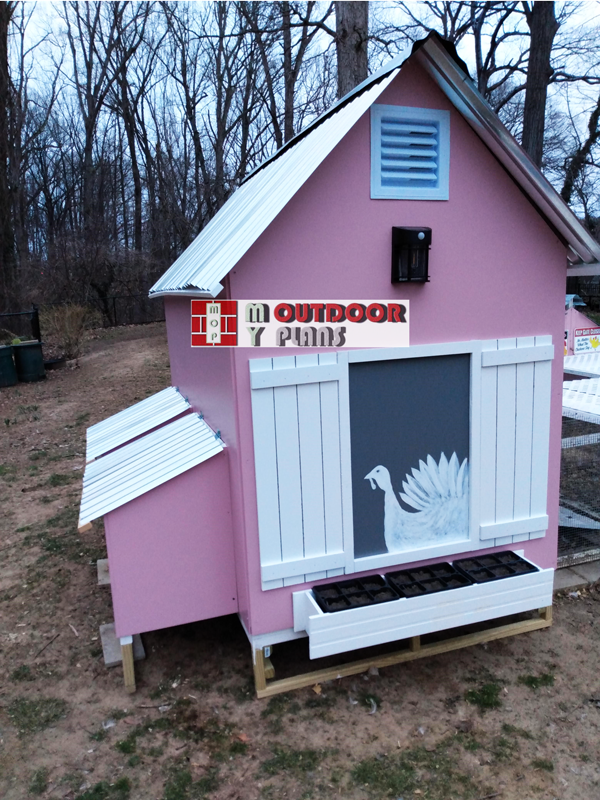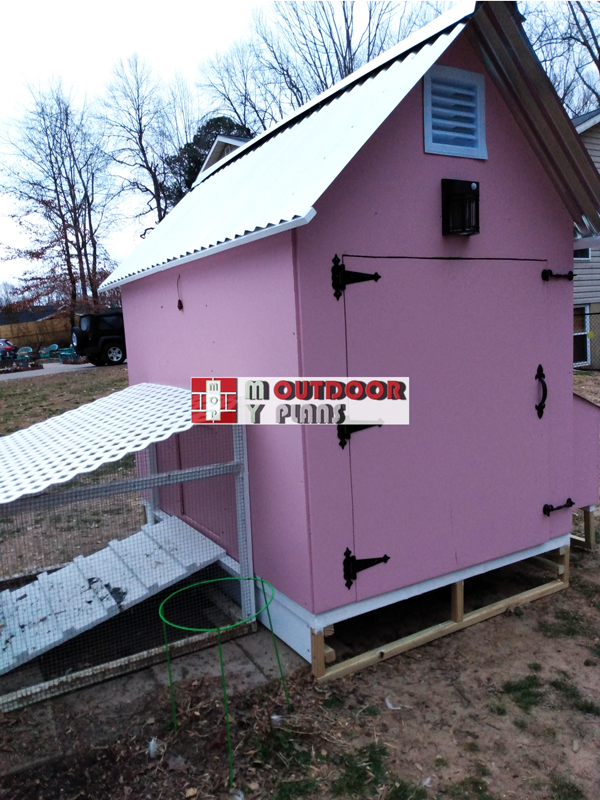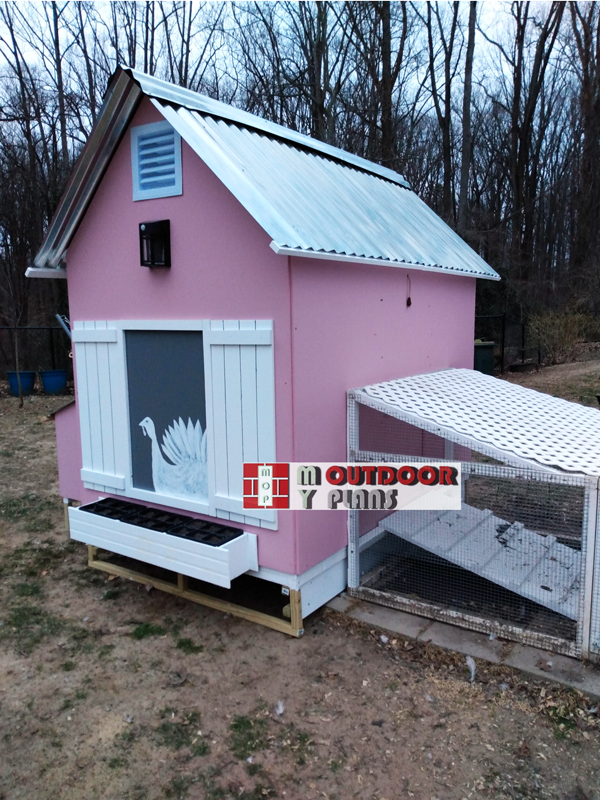 From Stacey Mohammed,
We used the myoutdoorplans.com/animals/easy-chicken-coop-plans as a basis, but made a couple of modifications. The roof is raised by 2 feet and is tin (to match our duck house). We also shuffled the location of the nesting boxes (we have 2) and the doors to fit our existing run set up. This took us 3 days, and 3 trips to the hardware store. It cost just under $800.
Our door into the coop slides up with a pull string. We still need to add a hook for the sting so it can be held in the open position. The sliding door track is made of 3′ tile transition boards from the flooring department at Home Depot. The door itself is just plywood with a hole drilled in the top for the string to pass through.
We copied another post and created a large clean out door on the back of the coop, then dressed it up with gate hardware.
For the vent caps, we cut an 8″x8″ hole and inserted $6 plastic vents from the roofing section at Hope Depot.
The lights are solar powered w/ motion sensors, I think they were $14 each.
The faux window was the easiest part! Grey square painted on the front, trimmed in 1x that was painted white. The shutter are scrap plywood, painted white with grey stripes and a piece of 1x horizontally mounted at the top & bottom.
I picked up a $19 wood flower box and painted it white then planted lavender for our birds (hopefully it will grow).
We still need to add the roosting poll and paint some trim, but overall we're really happy with how this turned out. Super fun project!