DIY Project – Adirondack Loveseat and Chairs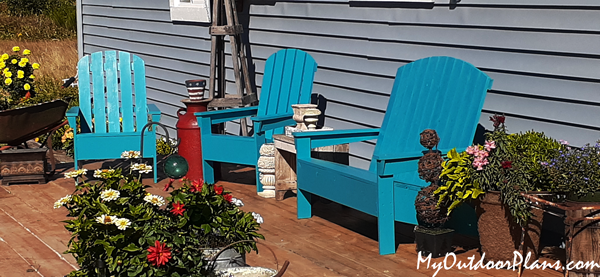 From Ronelle Scharber,
Thank you so much for posting all of these free plans. The instructions were clear, and I was able to make the 2nd and 3rd pieces in just a few hours. I used pine boards and since I live in WA state I decided to paint the furniture with some good quality paint.
I used a small piece of PVC pipe to mark my love seat, but I was struggling to use that method on the two chairs. I ended up using my garden hose, and that was easy to hold and mark without any help. I would suggest the hose method for anyone who wants the arches. Coffee table is next!
Thanks so much,