DIY Project – 14×14 Gable Pavilion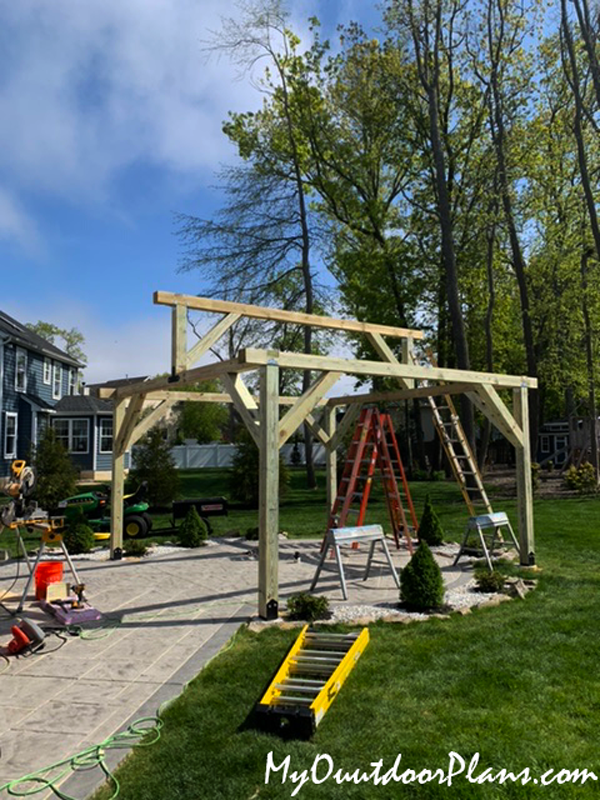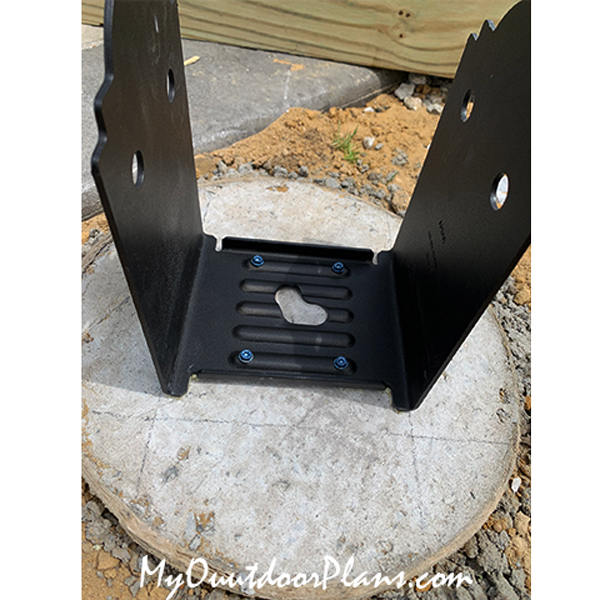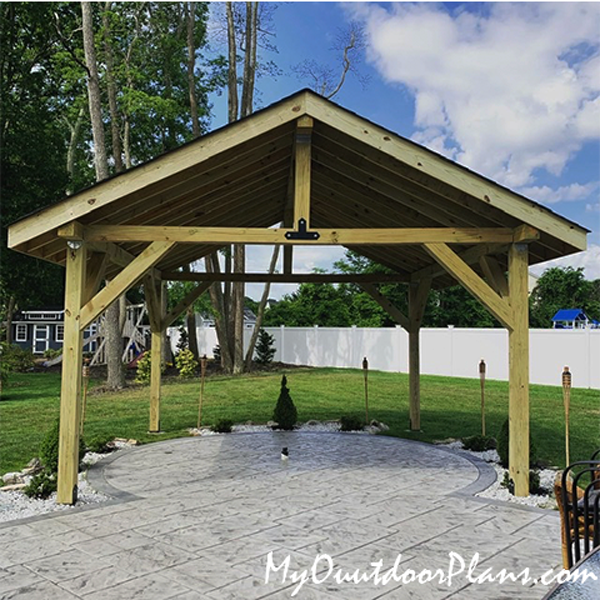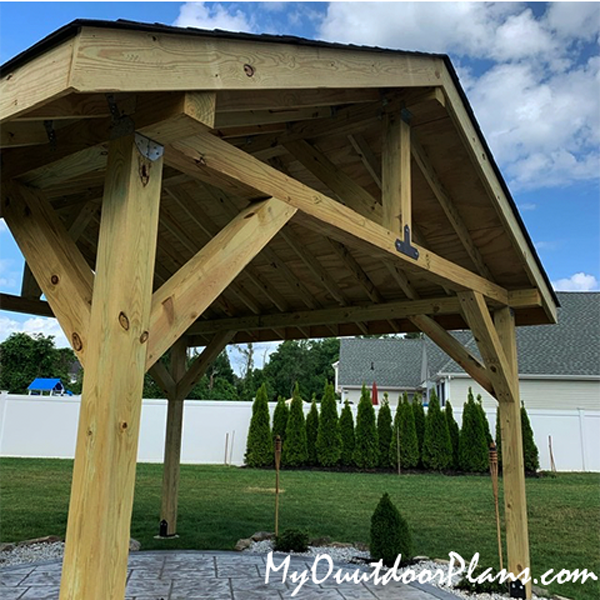 From Kyle,
Lumber – $1200 Roofing materials – $500 Hardware/screws/footings – $400
Took 3 days to complete.
Slightly longer then anticipated. Some of the lumber from the material list was overkill, specifically the 3/4 pressure treated ply. Needed a few guys to lift the lumber Into place. Attached 6×6 with the black Simpson Strong Tie posts anchors which were $40 a piece. The finished product looks fantastic and provides great shade.