DIY Project – 10×14 Pavilion with Screens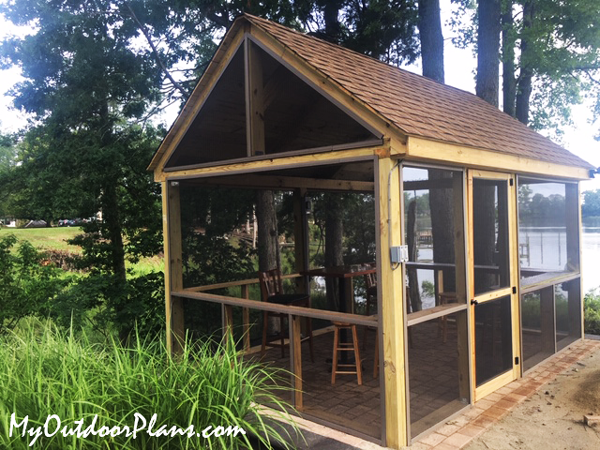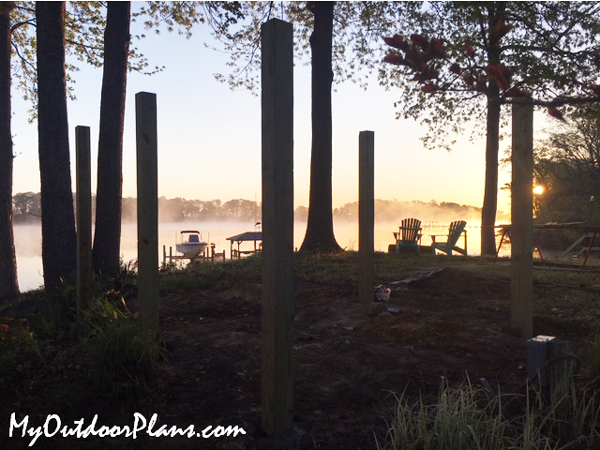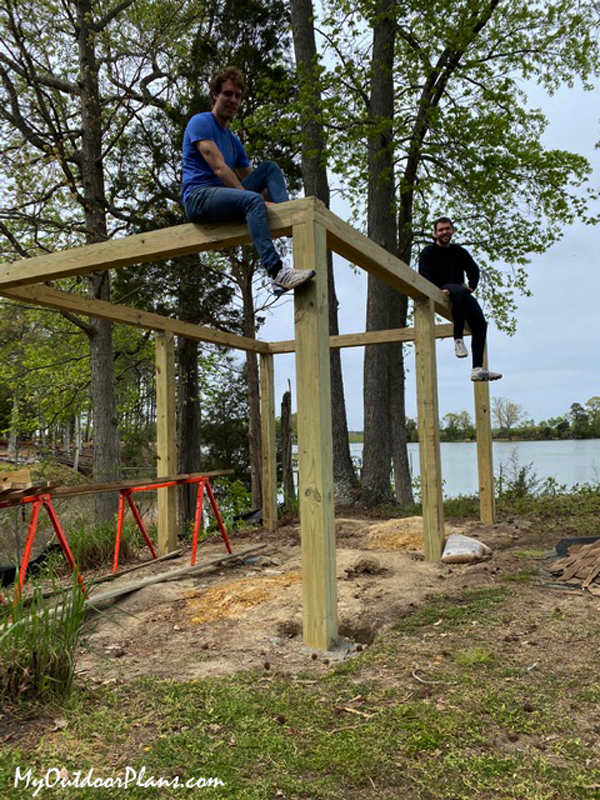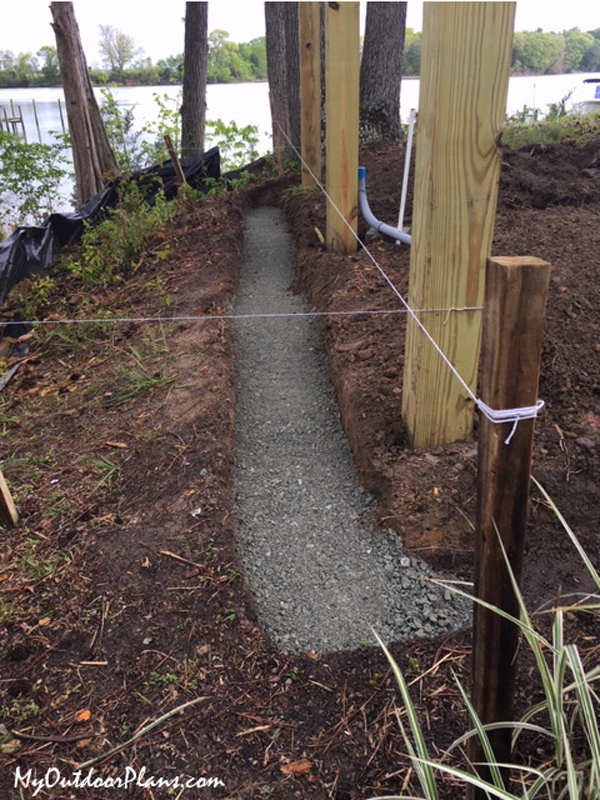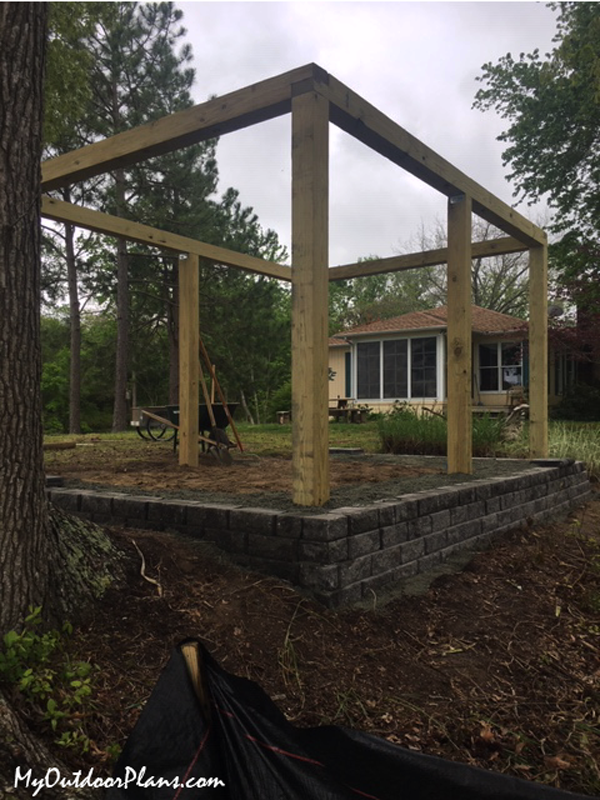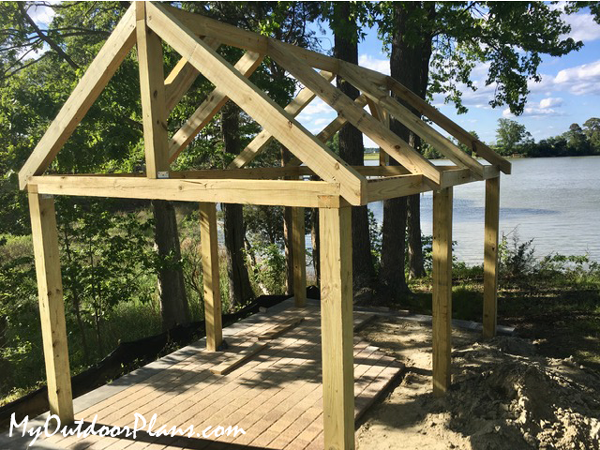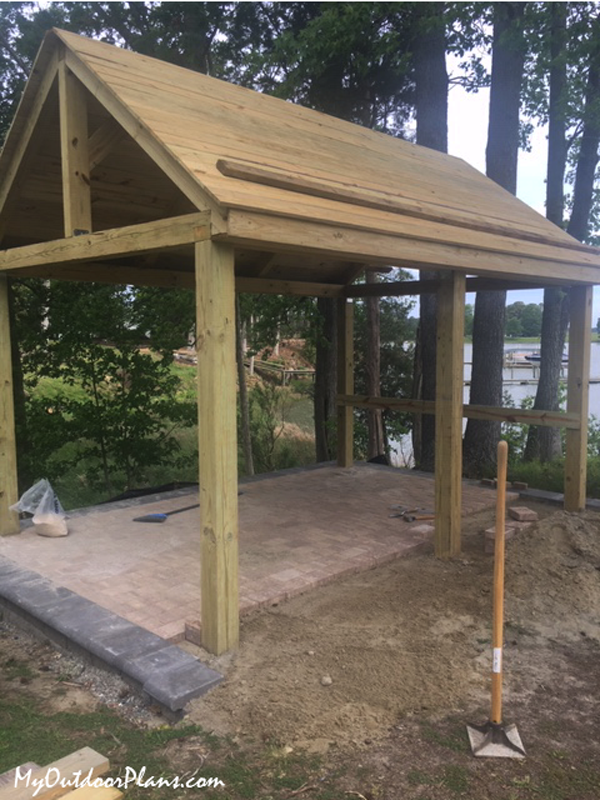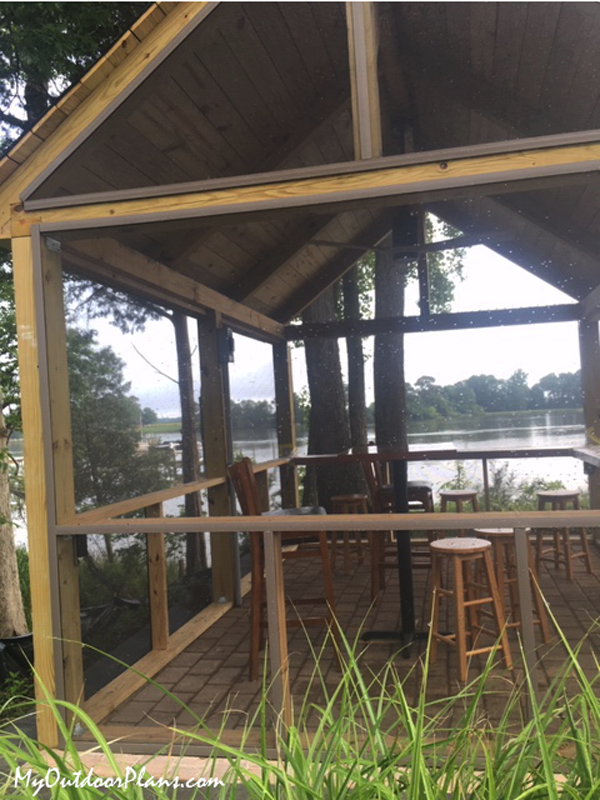 From David M James,
Thanks for the plans! It really helped with my project. I wish I kept better records of my costs, but I made several modifications that added to the cost. I used your plans as inspiration. I liked that you used 6×6 for most of the framing. I modified mine to a 10×14.
I pitched the roof at 9:12 instead of 12:12. I also made the headroom about a foot shorter. Small changes to not impede our water view. I used one inch board for roofing so that the ceiling was more attractive and 4×6 for the joists. Some added expenses: I built a retaining wall and paver pad to level out the slope.
I could have done it with decking, but snakes and groundhogs would get under there. We used a "screen tight" system from Lowe's or Home Depot to screen it all in. It's wired with lights and fans and we hope to get many years out of it.