DIY Potting Bench with Sink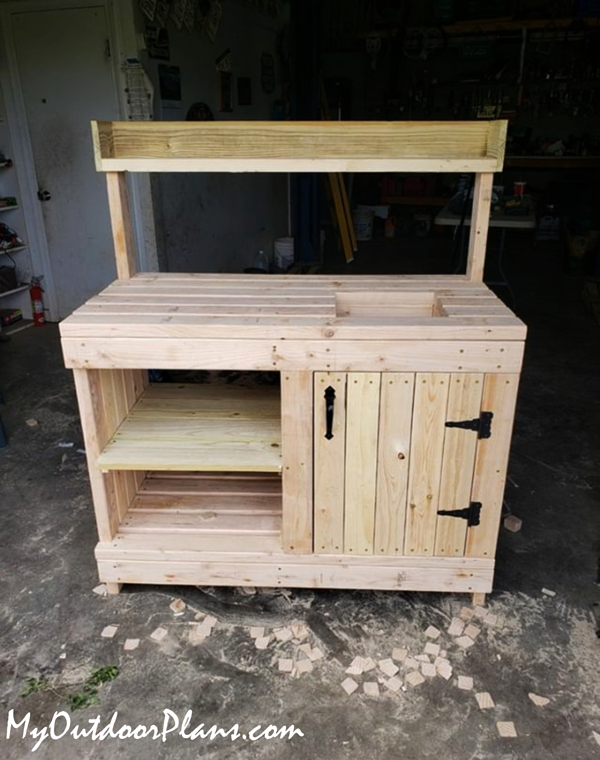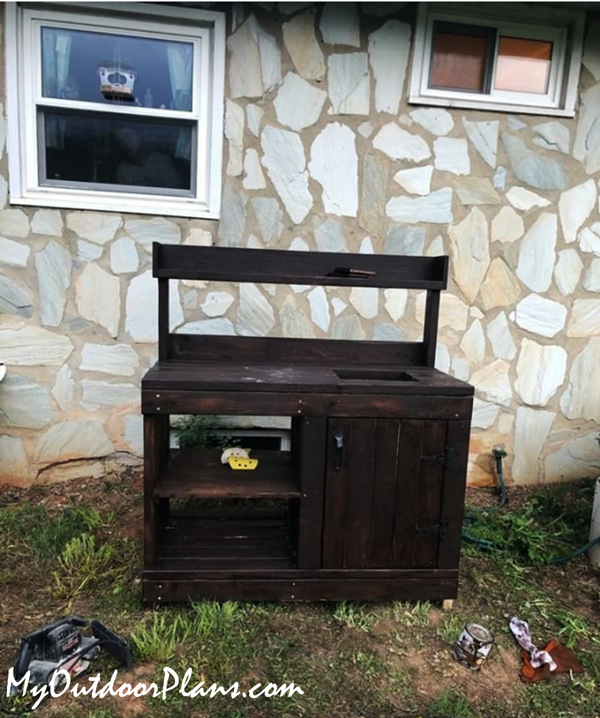 From @Codale_Agram and @HammerHayes,
The lumber itself was less <$70 The fasteners were about $45 The door hardware was about $20 And I found a sink on Amazon I'm ordering for $55 I believe. Couldn't source any metal pegboard locally so we decided just to put a 2×6 backsplash (which we had already because I couldn't find 2×6 only 4ft long like the cut list called for, so I bought an 8ft piece ) instead and cover the back of the bottom with more 2×4 slats like the 2 sides.
Only thing that hung is up.. 1×2's were not listed in the cut sheet so after we thought everything was cut and started assembling we had to run out to the store but all in all it was a super easy build thanks to your clear, simple, and easy to read instructions and drawings.
My father and I built this in about 6 and a half hours last Saturday when I told my wife I had to work so I could build it secretly and surprise her for mother's day. She was speechless when I "came home from work" Saturday afternoon and presented her with this Mother's Day gift. It's her first Mother's Day as a mother and this is certainly a memory we will have forever. Thank you