DIY Porch Swing with Center Console and Stand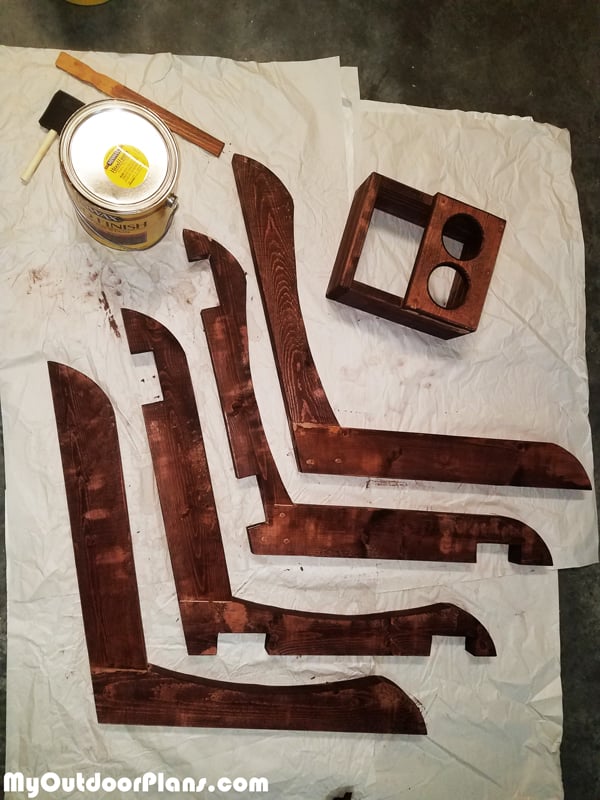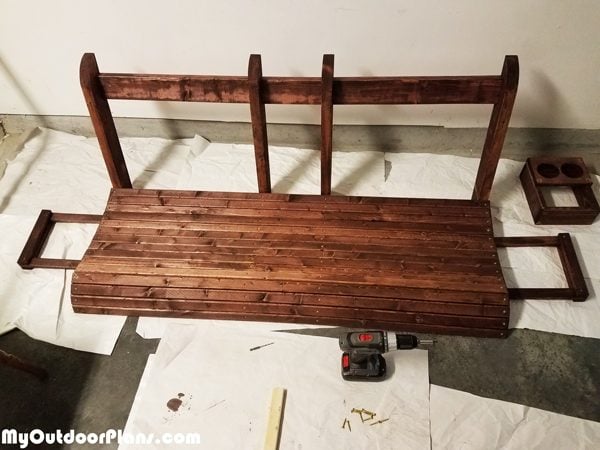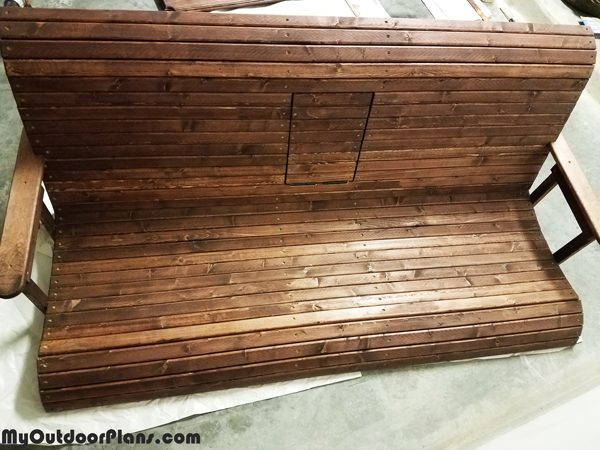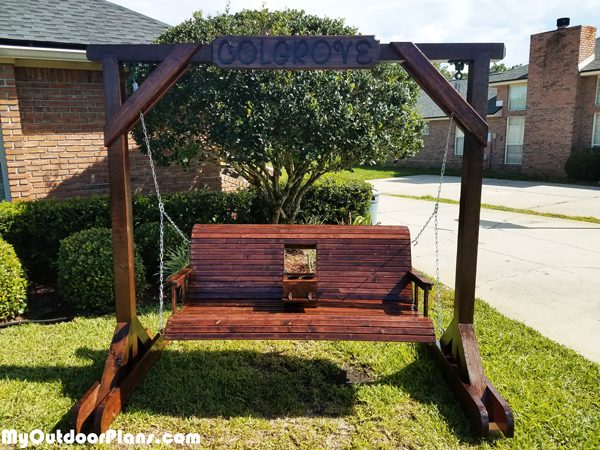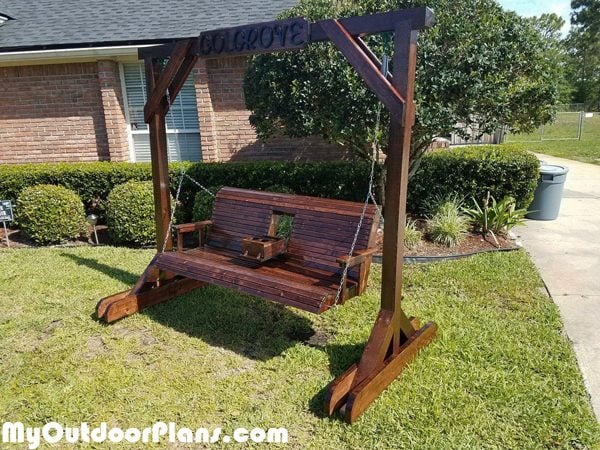 From Jason James,
This was my first major project and also a mothers day present so I may have went overboard on it. I worked on it here and there in my spare time so I don't have an accurate count on how long it took me. Materials ran around $350-$400.
I utilized the two plans for outdoor swings, with and without the cup holder as well as the plans for the stand. I applied a coat of pre-stain and stain (red mahogany) before assembling as well as another coat after assembly followed by three coats of Helmsman Spar Urethane so that added a lot of time to it. For the center console, I decided to go with hinges. Once I realized that it opened too far and didn't sit level, I added some picture hanging wire to correct it.
Finally, I decided to add a sign with her last name on it to distract from the imperfections haha. It was rather simple and turned out well. I cut a piece of 1×8 a little longer than the length of the letters, used a 7/8″ hole saw for the corners, placing the drill bit just inside the corner, then I used a roman ogee router bit all the way around it. It turned out pretty nice and she was super happy. I've already had other people asking me to build them one!