DIY Outdoor Bench around Sycamore Tree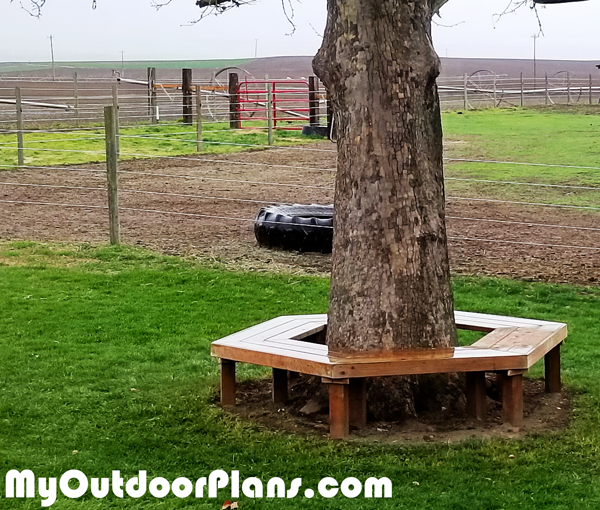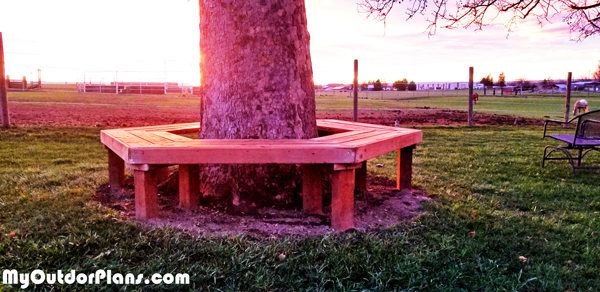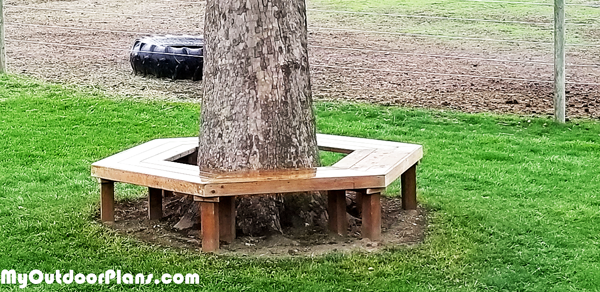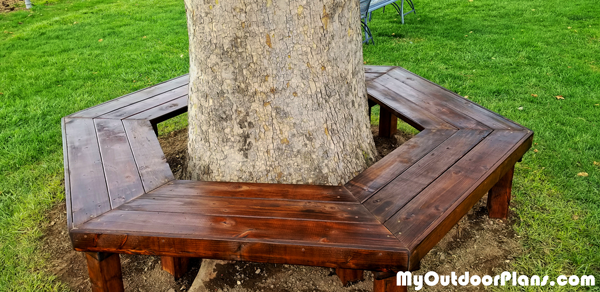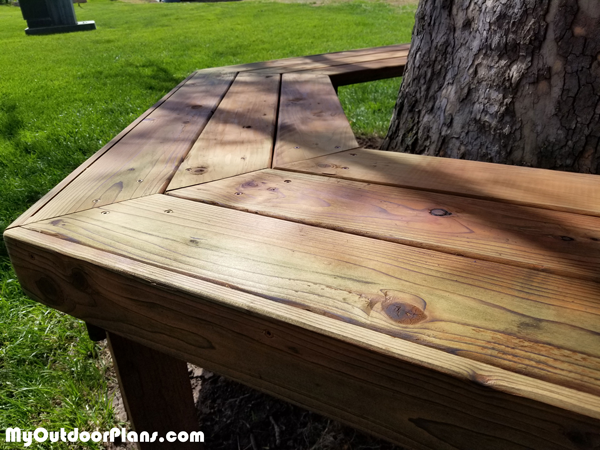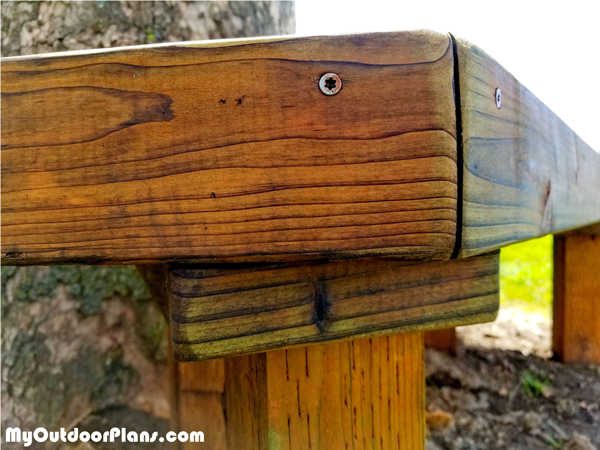 From Dennis Bennett,
Just wanted to say thank you for these simple plans. I liked the simplicity. I live in the country and wanted a place to sit while enjoying sunsets. I have attached photos of the bench. Still needs to be stained – waiting for a break in the weather.
UPDATE:
These pics show the bench stained, corners rounded and how I handled the facial board. I didn't have a board wide enough to completely cover the ends of the horizontal boards on the legs, so I created six cover pieces from leftover 1×4 sections that I used for the facial board. I think it gives the project a finished look. Thanks again for your plans.