DIY No Cement Monkey Bars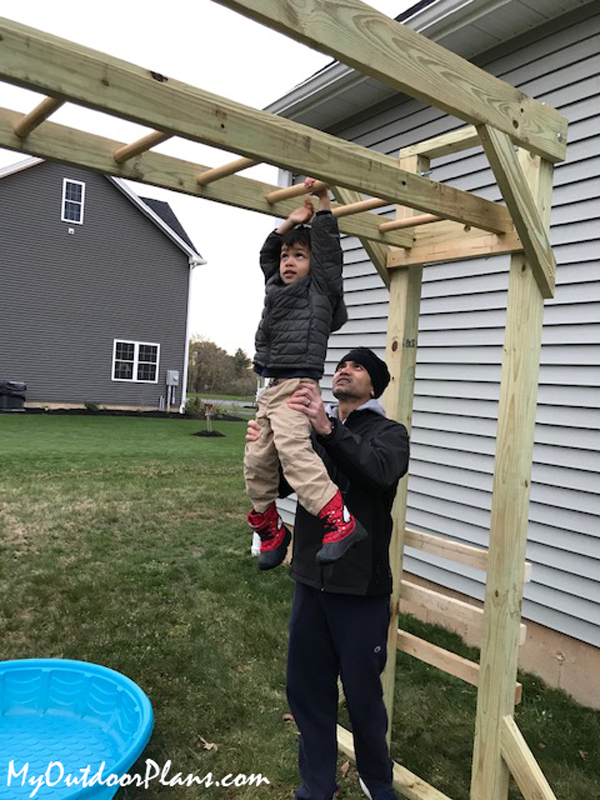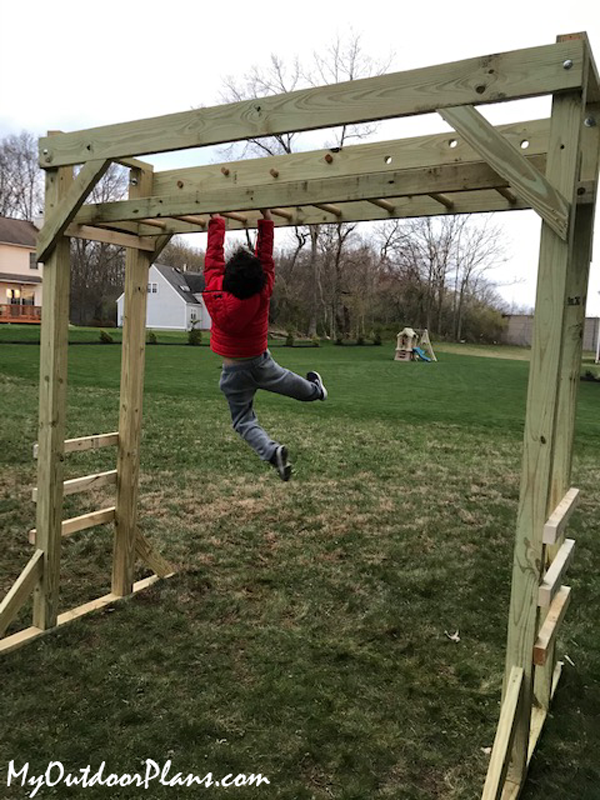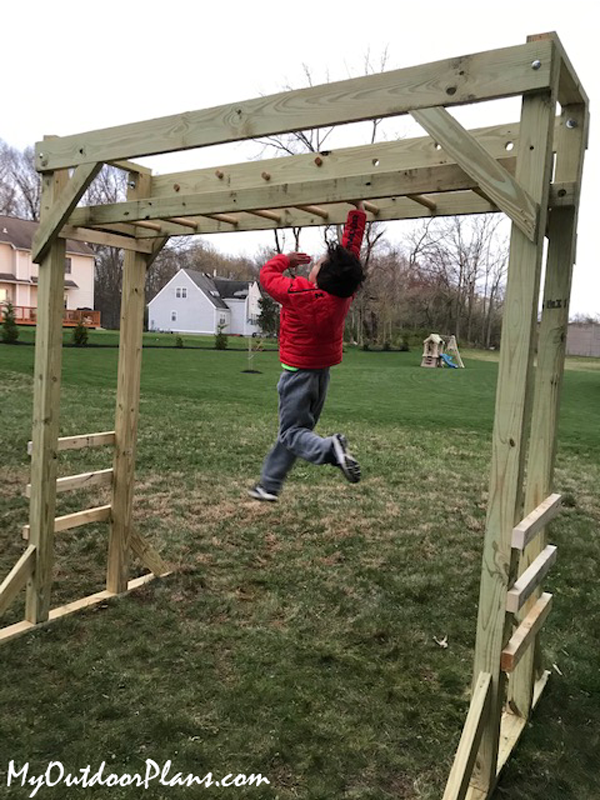 From Rithy Thach, 
I've been searching for a DIY monkey bar that didn't require you to dig a hole, use cement, or any of that. Came across your YouTube, went to the link, saw the plans, and I was sold. I didn't even know what a Miter saw is. I was so motivated since there's no digging involved, I'm willing to spend $412 for a Miter saw. Not just any Miter saw, a Compound Miter saw.
Had to Google and learned the difference, too. Materials, about $160. Just like the lady who built one for herself, I used 4×4 for the legs instead of 2×4. It took me several days to complete this project. And I also built a shelf for my garage. That was much easier. I need to justify my $412 Miter saw. So, there will be more projects to be built. So, thank you for the plans. Much appreciated!