DIY Modern Adirondack Chairs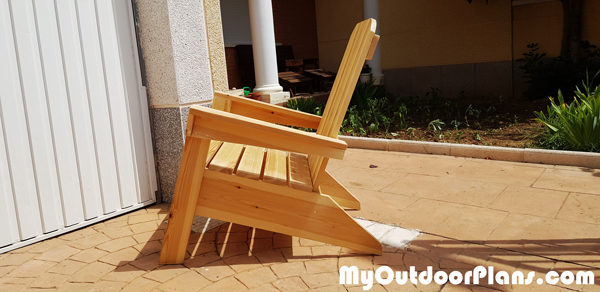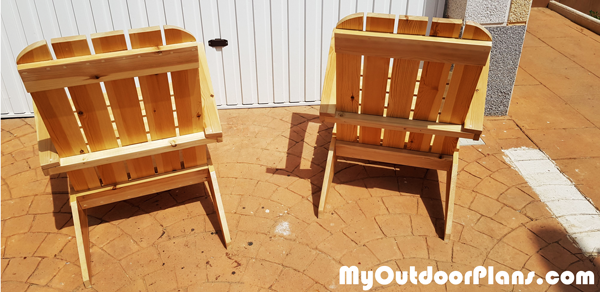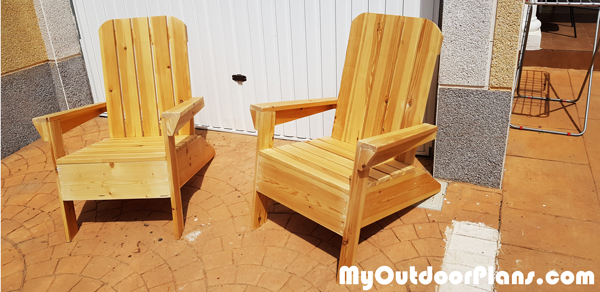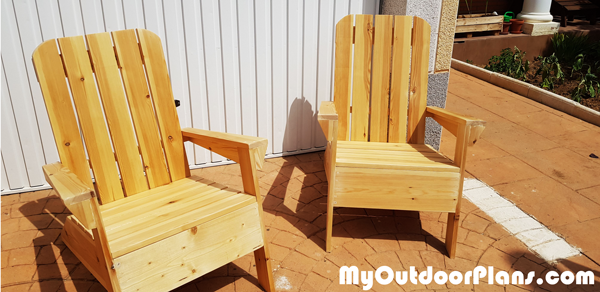 From Stephen, 
This was my first project I've done using paid for wood before these chairs I had been practicing and learning using reclaimed wood. Both chairs built at the same time to ensure all dimensions are the same. I live in Spain so the first thing I had to do was convert all the measurements into metric. I only used butt joints for all joints. Still haven't learnt any other fancy joints.
Pine wood was used to keep the costs down. Total cost around 50 euros. I finished the project by covering all the screw heads with pine colored wood filler, lots of sanding down and then a coat of clear protection. Thank you loads for your great web site.