DIY Large Plant Stand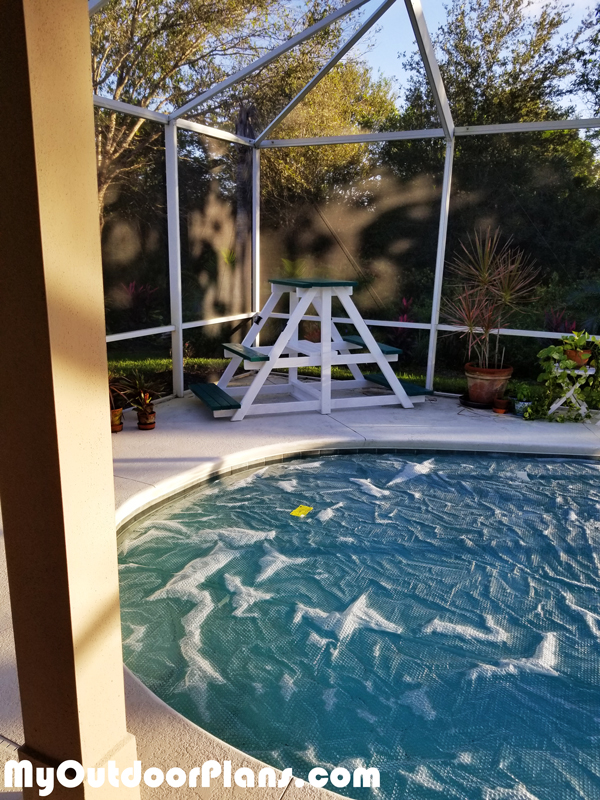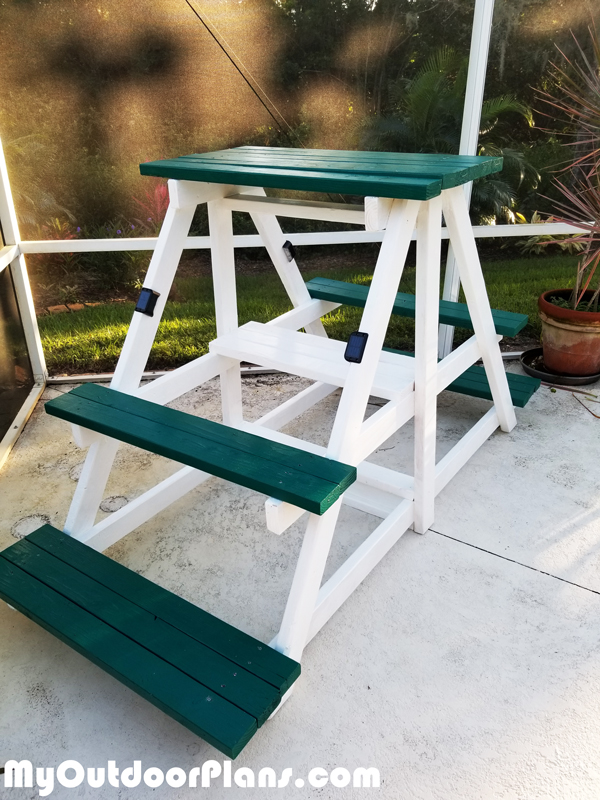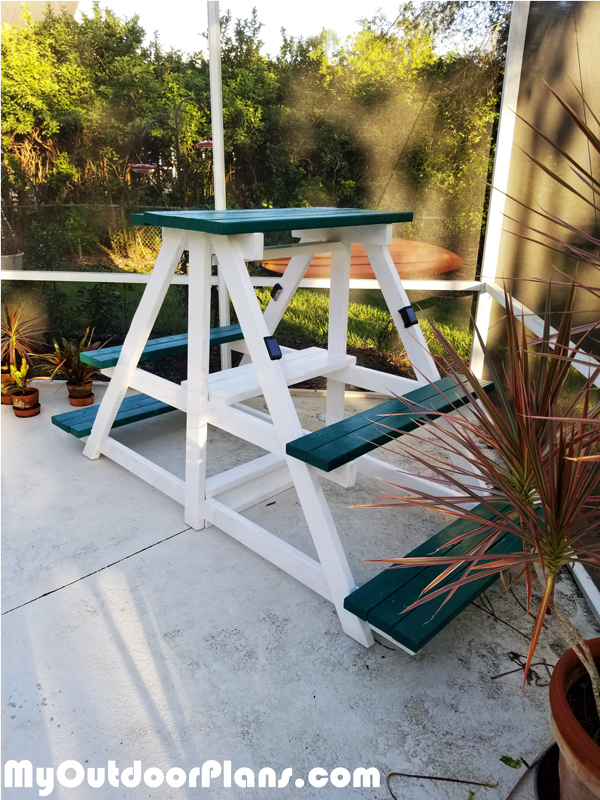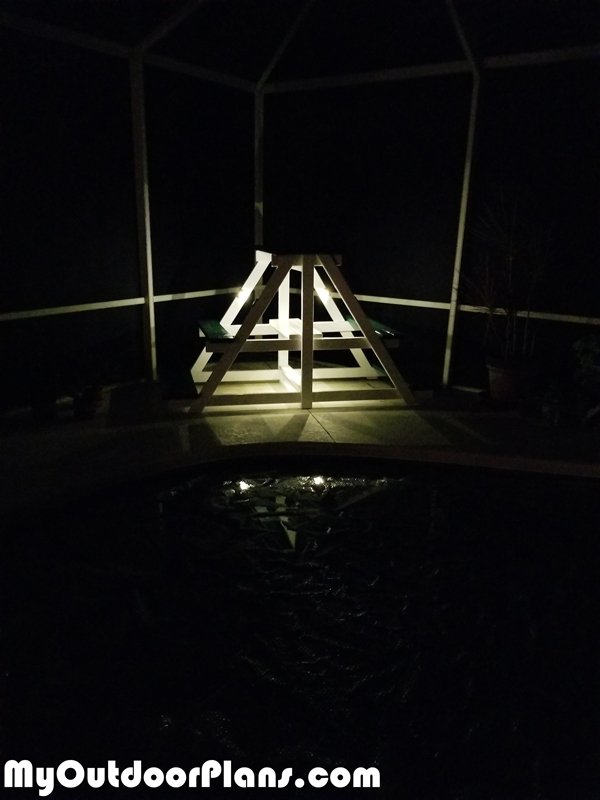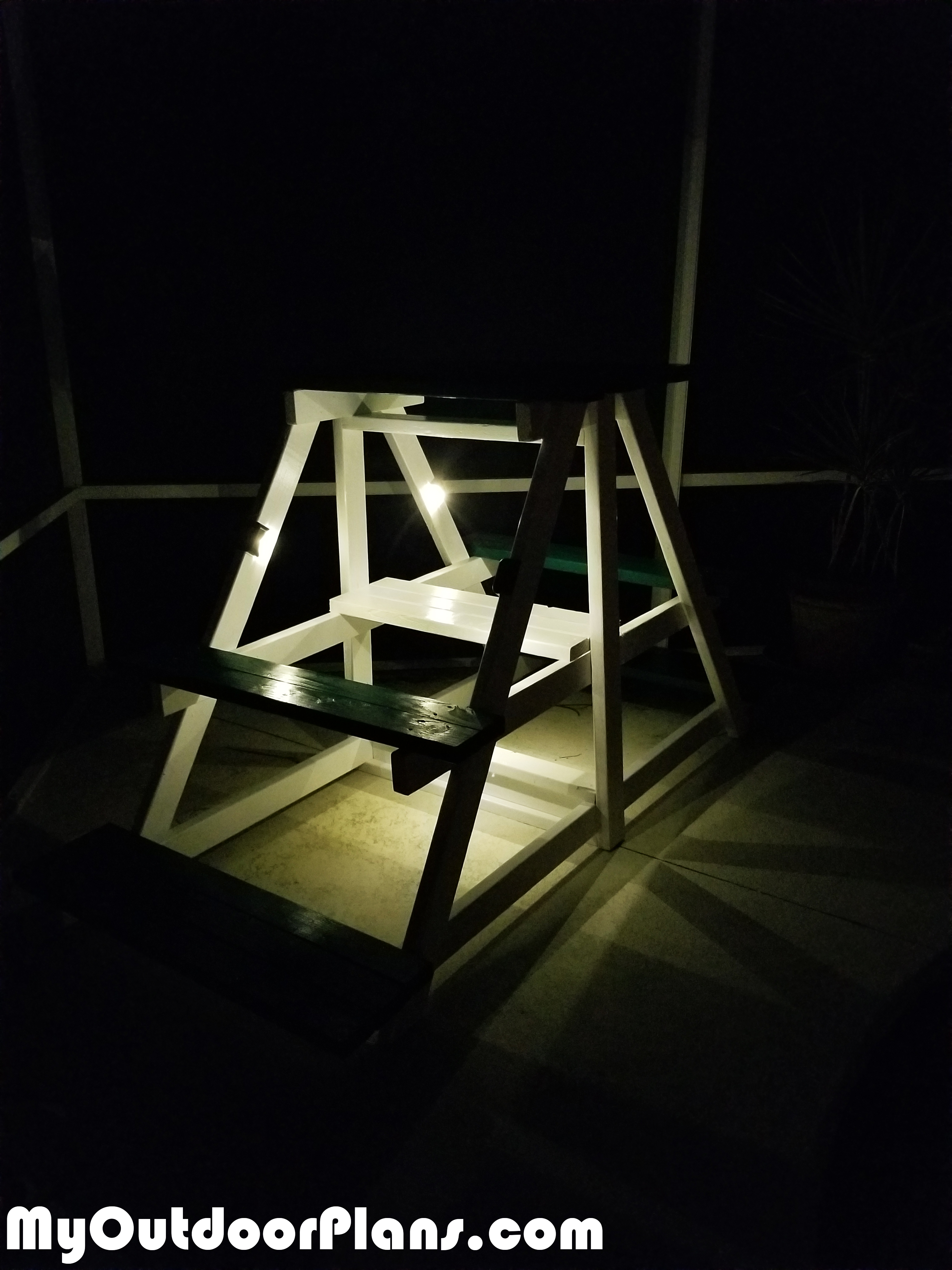 From Charlie Quesenberry, 
This was my first such project. I think it came out well, and was about $150.00 total (paint is upwards of $18/qt for outdoor enamel these days). Fun project to do, best part was seeing my wife's face when she came home from a trip. The solar powered lights were my daughter's idea, they were 2/$10 though the batteries pooped out after one day; new ones are on order (cheap on Amazon, about $7 for four).