DIY Large Insulated Dog House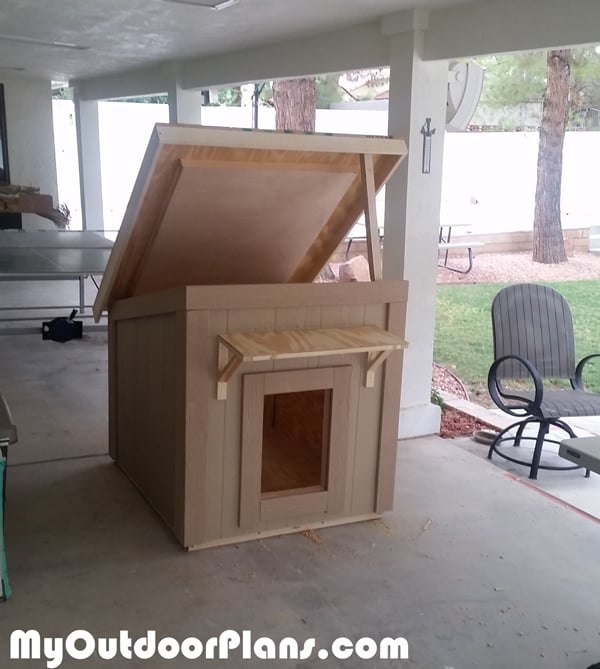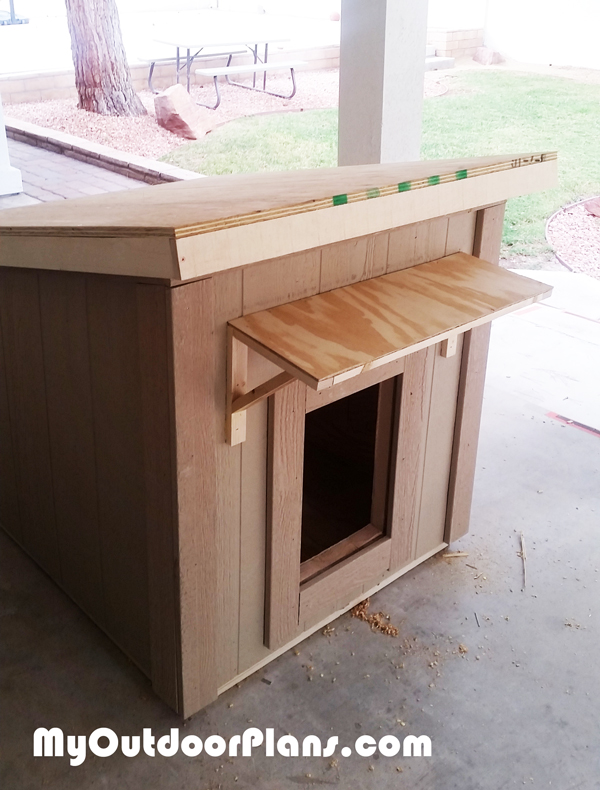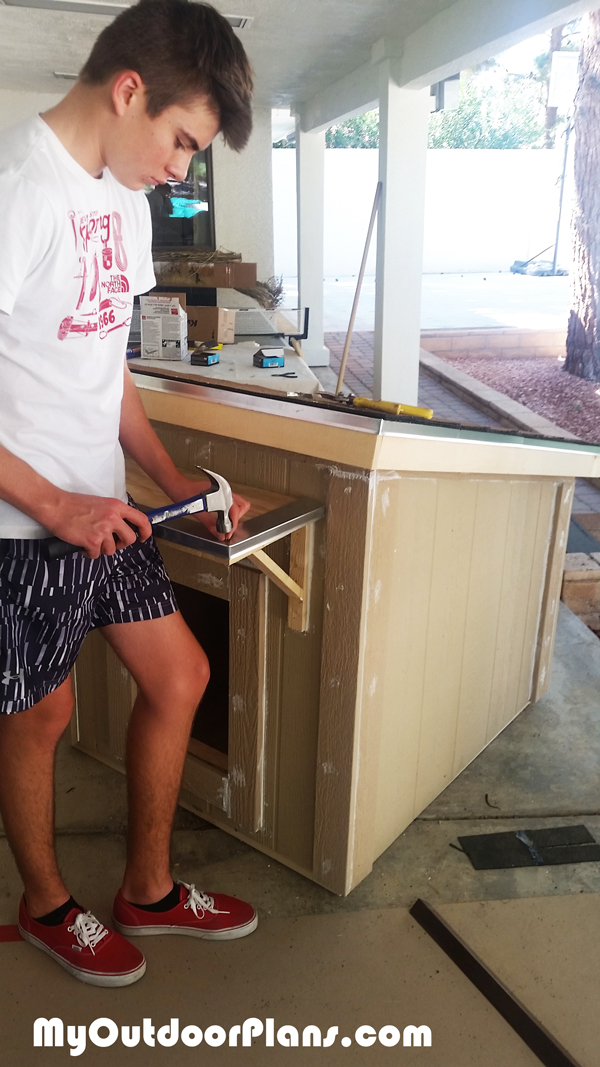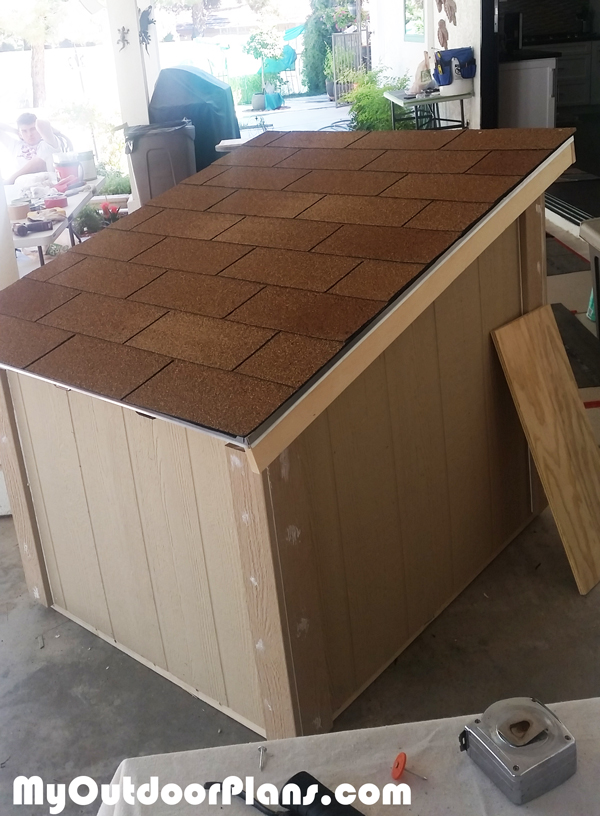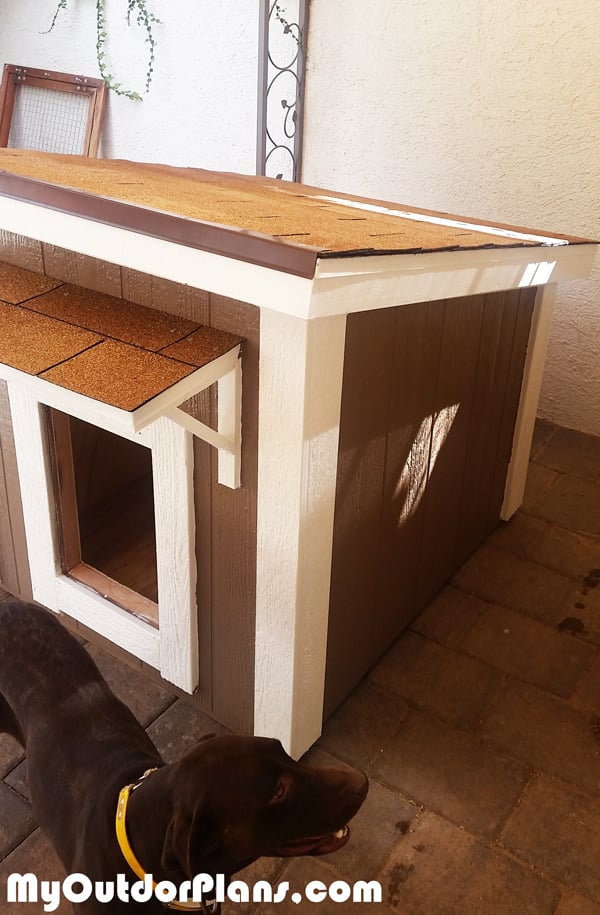 From Matt Klabacka, 
This project introduced my 17 year old son to construction.  We constructed with 2X2's, insulation, asphalt shingles, and gas struts.  It took about 2 weeks to build every afternoon after he came home from school.  We used the chop saw, table saw, nail guns, planer, t-square, quick square, circular saw, and lot's of screws.  The hardest part was installing the gas struts to help lift the lid which weighed about 100lbs.
Great project and would never had started it without the original plans from Julian.  THANX!!  I posted some pix here for you to view.