DIY Jack & Jill Bench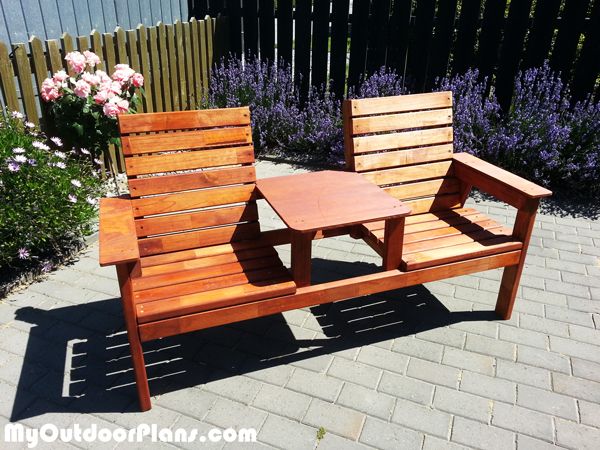 From Peter (New Zealand),
Hi – Wood second hand $10.5, screws(100) $21, stain/oil $21. Took nearly three days and about 10 hours in total to make. Used the thinner 2.5″ X 1.25″ wooden battens for everything except table and arm tops (0.5″ plywood) Hand enough wood remaining to construct another one !!!