DIY Hope Chest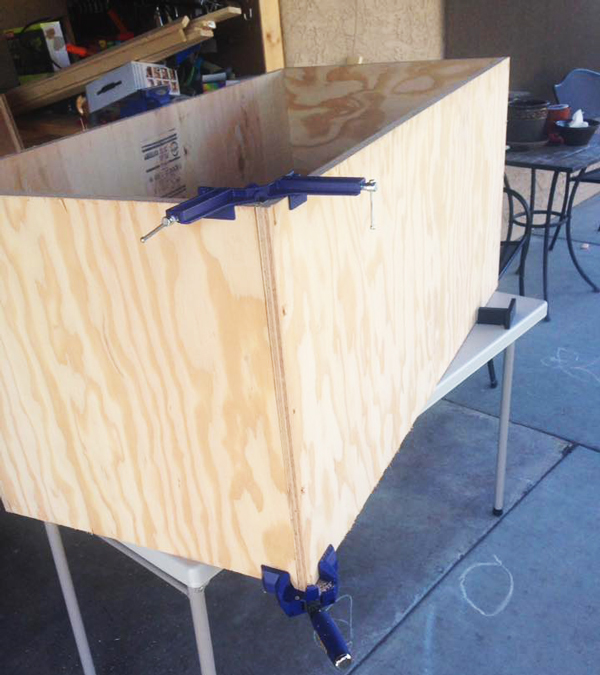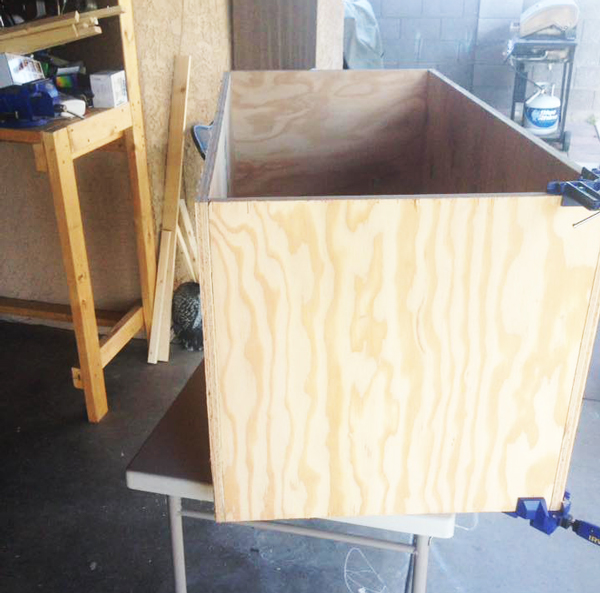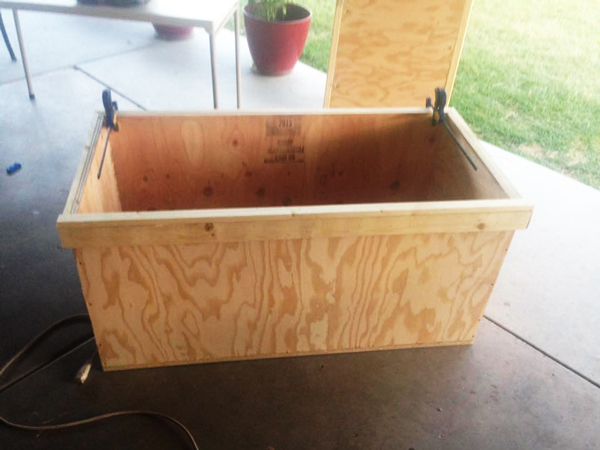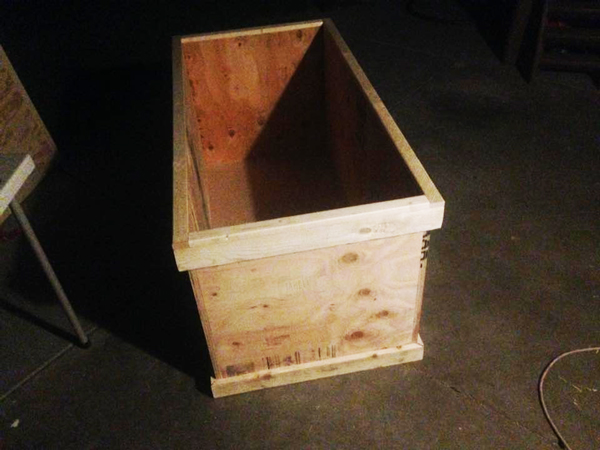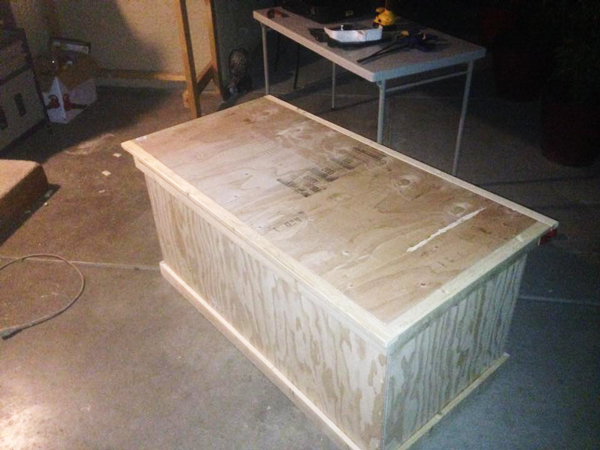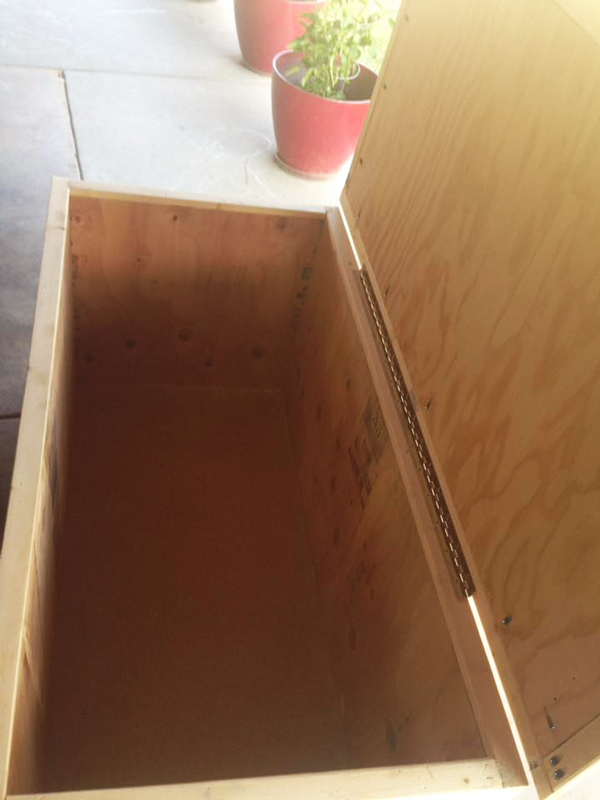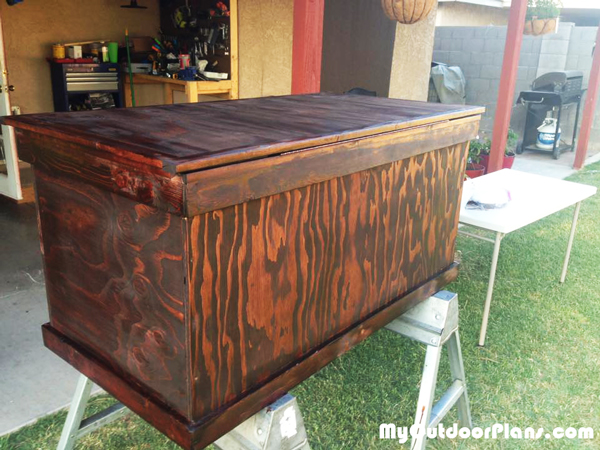 From Christopher Taylor,
I finally finished this hope chest. The total cost for this project was about 92.00 US for the material, piano hinge, and screws wood filler and stain. I forgot to allow for the blade on my 45 degree angle so I ended up having to use a little extra wood filler on the corners. I actually used particle board for the bottom because I didn't want to buy another whole 4×8 plywood sheet when the particle board was already pre cut to 24×48 so I just had to trim it a little bit.
I cannot find safety hinges anywhere and lowes and home depot employees were not too helpful. We are actually making a pad for the top of the chest for my dog to be able to lay on it as it will be at the foot of my bed I will post another pic at that point.