DIY Homemade Deer Feeder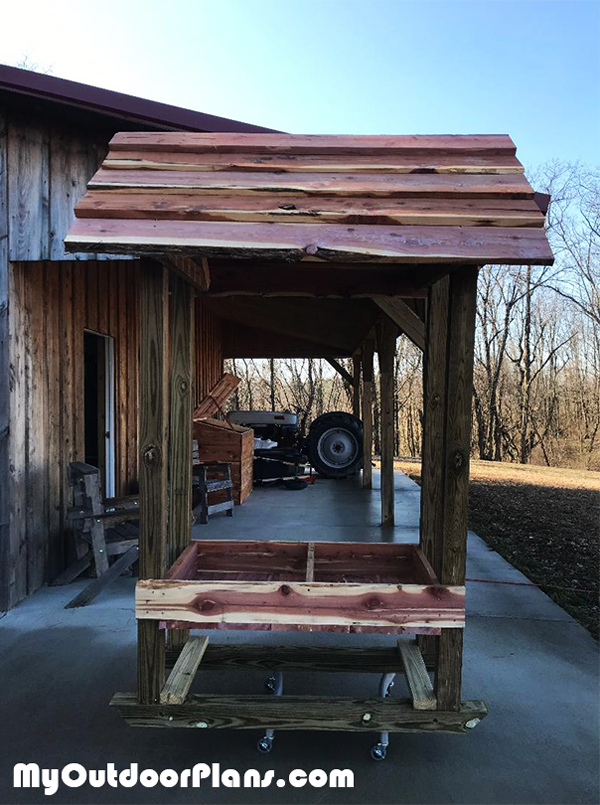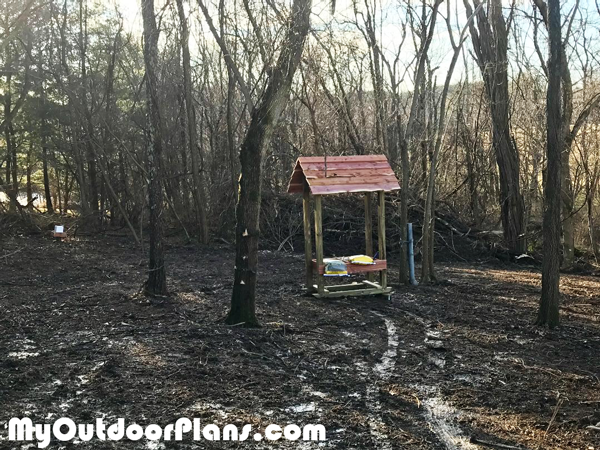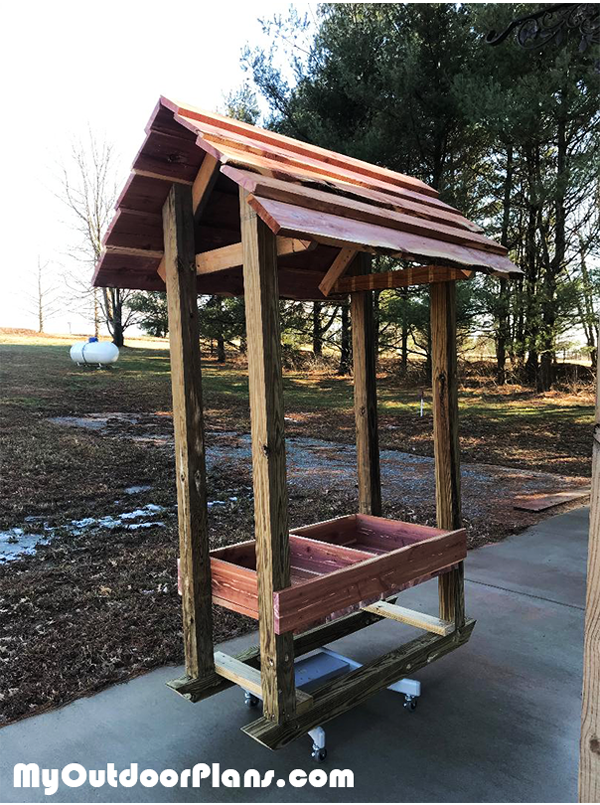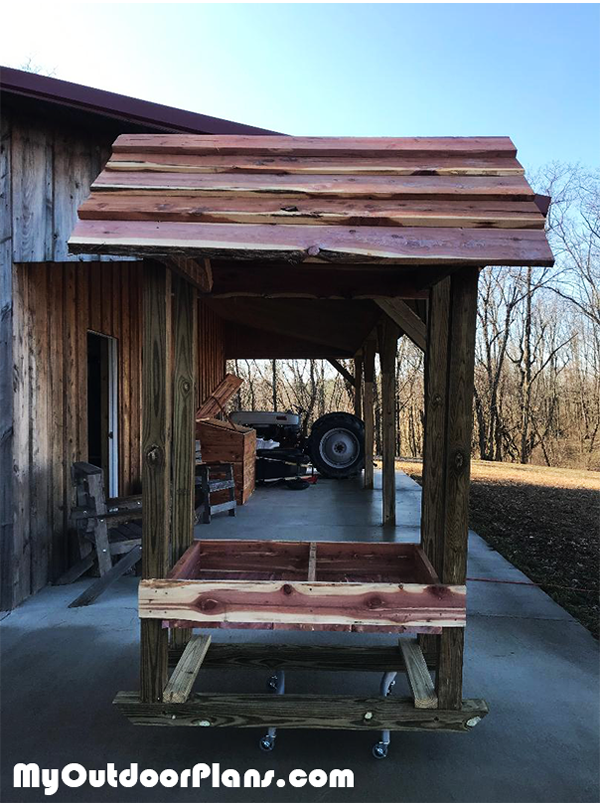 From Rick Overbee, 
I actually used your plans and tweaked it just a little. I really liked the concept you had going and added to it. I used 4x4x8 treated post, 2×4's treated, and 1×6 and 1×8 sawmill cut cedar. It probably took a weekend to construct and lass than $100. I really appreciate your plans that you share and ideas that we can work with.
The way you had it laid out was very easy to follow and the material list was very handy, I just inserted my different pieces. I was really satisfied with the way it came together and the look fits right into the woods perfectly with the cedar. Thank You!!