DIY Garden Wishing Well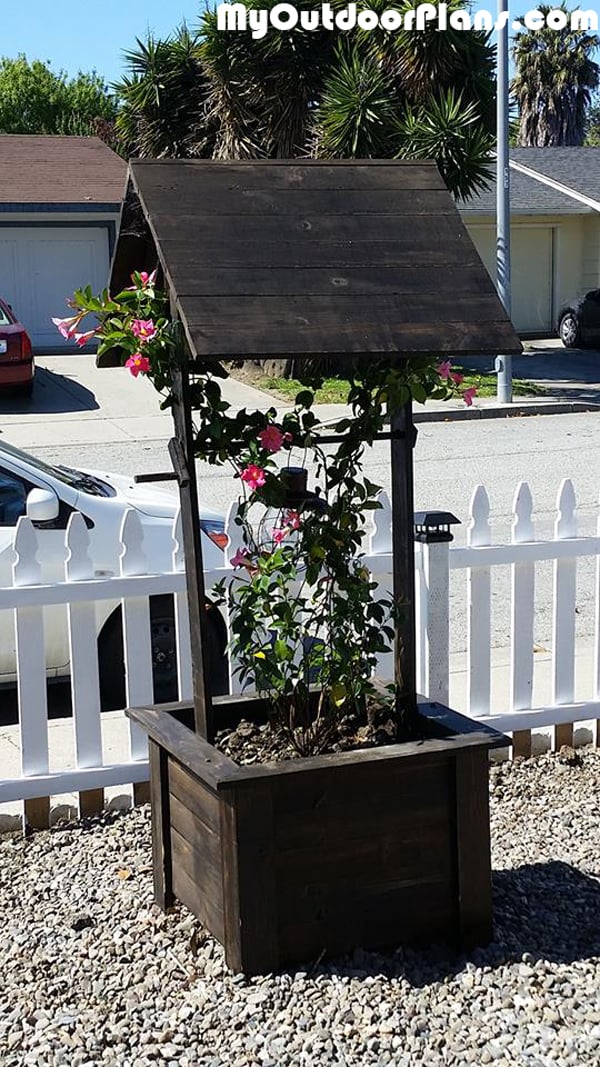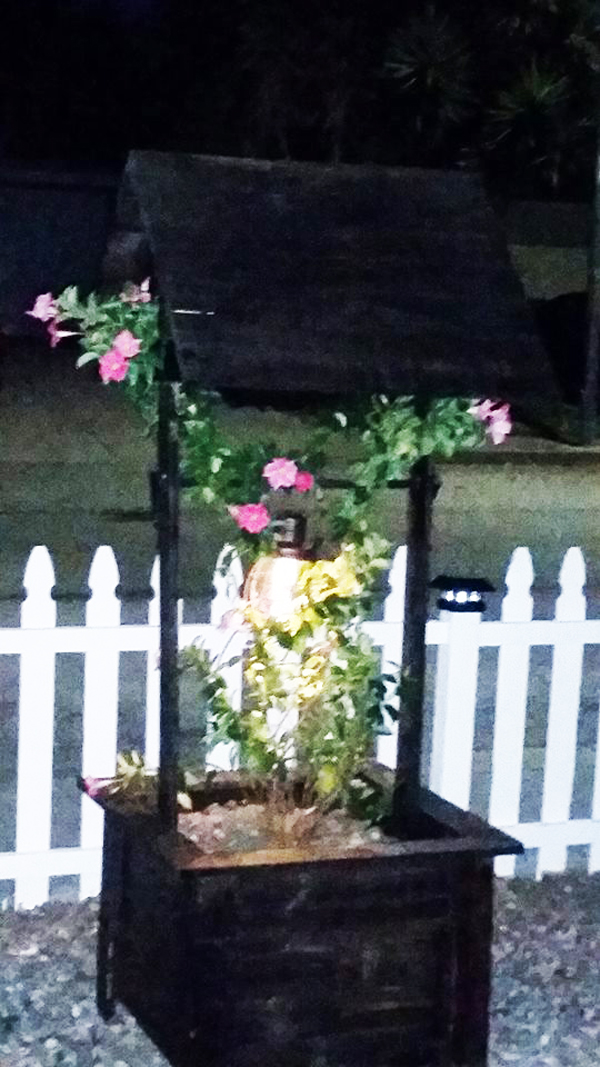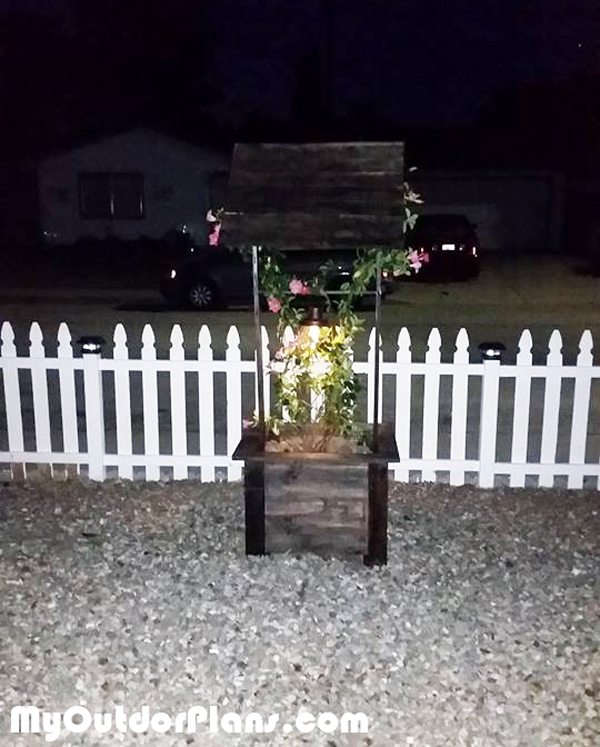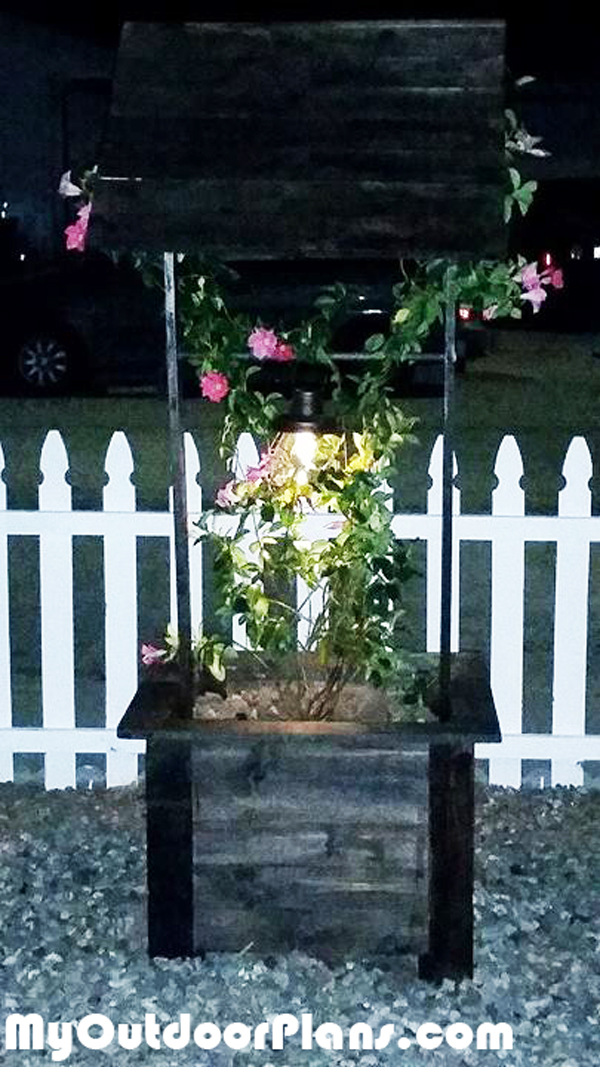 From Connie Arteaga,
I followed the instruction, super easy to follow and understand. starting cutting wood about 9am and worked through the day to finish construction by 8pm. Then a day to sand, stain and seal. I have to say that having all the pieces cut then putting it together worked much better than cutting while trying to assemble.