DIY Double Chair With Table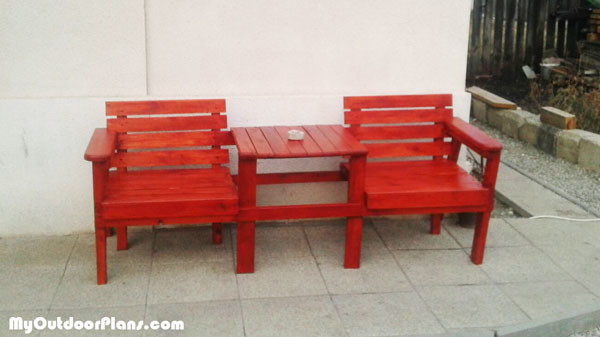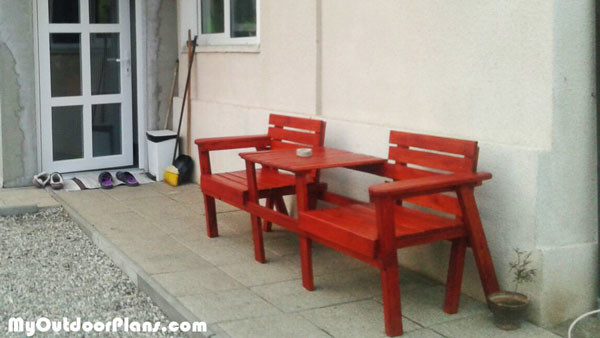 From Catalin Avadanii,
Here is a start after your plans with slight modification using scrap wood from the garden and from new pallets, hard to commute from inches to metric, it tangles all of the measurements.
Cost about 10 $, paint and lacquer, spent 2 hours at night from 8 PM till 10 PM for 3 days, so about 6 hours. Really enjoyed it working, made some fire in the garage, temperature here at about 32 degrees F (0 degrees C) and feeling quite proud and can't wait to start the gazebo.
Greeting from Romania.